A Call to Healing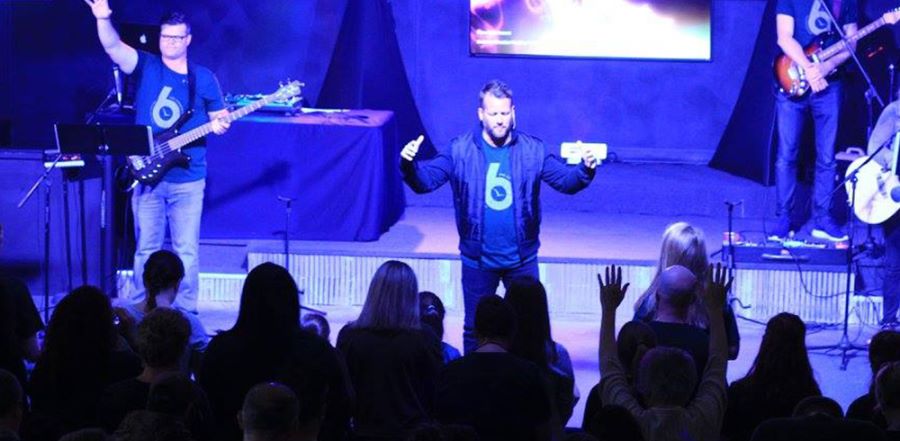 Don't miss any stories. Follow AG News!
In order to grow the congregation of
Life Community Church
, church planters Jamey and Kelley Bridges spread a wide net in Columbia, Illinois, a Mississippi River community of 10,300.
The couple met in the youth group of
GCFirst Assembly of God
in Granite City, Illinois. They wed after high school, and Jamey attended Central Bible College in Springfield, Missouri. He worked as youth pastor for 10 years at GCFirst Assembly in Granite City, which is a St. Louis suburb.
Jamey and Kelley Bridges served on staff at
Destiny Church
in St. Louis until 2010, when they felt called to return to the Illinois side of the Mississippi River. In May 2009, a Columbia family friend that Jamey and Kelley had known from Destiny Church was murdered, along with her two young sons.
"We knew we had to be in the community and pour ourselves into it," Bridges says. "We felt like Jesus was calling us to be a vessel of healing."
The couple planted Life Community Church, with the goal of building relationships. Around two dozen friends and relatives helped the couple to launch the new congregation 20 miles downriver from St. Louis.
Bridges continually sought out ways to get into the community and into the public schools. Eventually he became the head soccer coach at the local high school. That has contributed to the gradual growth of the congregation.
Columbia School District Superintendent Beth Horner notes that Bridges is sponsor of the school's Fellowship of Christian Athletes, which has grown exponentially under his leadership.
"Bridges has an uncanny way of relating to other people," Horner says. "His interpersonal skills are strong and he influences people with God in mind, but approaches others subtly by the way he lives. No matter what someone's age, Bridges can connect with them. His influence in the community is nonstop."
Now, more than 300 people attend the church weekly, including many young families. Life Community Church outgrew its original facilities. After meeting in a car dealership temporarily, the congregation has moved to the site of a former Baptist church.
"Jamey didn't feel called to be a pastor within the walls of our address," says Shaun P. Williamson, associate pastor at the church. "Jamey pastors the community and doesn't wait for them to come to the building."
"I want to pursue the unchurched," says Bridges. "Church starts well before someone walks into a building."
Jamey and Kelley Bridges, who were high school sweethearts, have four children: Jake, Karson, Libby, and Lylah.