Everett's Long Journey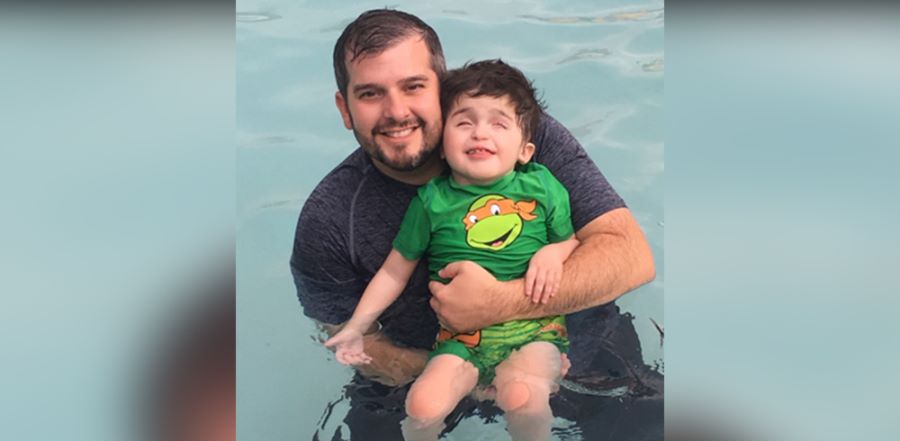 Don't miss any stories. Follow AG News!
Chris Patrick grew up in Carthage, Missouri, and attended Oak Street Tabernacle Assemblies of God. When he decided to pursue a pastoral ministry career it came as no surprise to those who knew him.
He finished his Master's Degree in Christian Ministries and Leadership Development in 2005 at
Assemblies of God Theological Seminary
. But because Chris received a full-time management promotion at The Buckle, where he worked part time during school, he decided to stay at the clothing retailer to gain financial stability before going into full-time ministry. By this time, the Patricks were expecting their third child.
During the course of the pregnancy, doctors informed the Patricks that their child would be born with a cleft lip. A four-dimensional ultrasound revealed additional medical concerns with the unborn child. Kami began receiving prenatal care in Kansas City, Missouri.
But the prenatal predictions didn't prepare the Patricks for the moments following their new son's arrival into the world.
"The instant Everett made his entrance, he was immediately rushed out of the room, closely followed by a medical team," says Chris, 35. Time crept as his parents awaited the newborn's first breath.
"After two excruciating minutes, Everett took his first breath, but our relief was short lived," Chris recalls. He quickly noticed that his son's face was swollen. Everett had no roof of his mouth and his cleft lip was not only large, but also open. Doctors told the Patricks their infant boy had a double cleft lip and double cleft palate.
"The punches kept coming," Kami says. The next day, the couple discovered Everett didn't have a left eye and his right eye was half its intended size. By the fifth day of life, hearing tests determined the baby was deaf, he received a diagnosis of pulmonary stenosis due to missing a chamber in his heart, and his kidneys wouldn't function properly.
Ten days after Everett's birth, Chris needed to return to work in Springfield. Because of a lack of child care options, his other two children, Christian and Willow, moved 3½ hours away to live with their grandparents for four months while his wife and newborn son remained in Kansas City.
Eventually, Everett received an official diagnosis of
Charge Syndrome
, a rare, complex genetic disease with life-threatening birth defects.
The Patricks now live in Nixa, Missouri, with Christian and Willow. They periodically must go to Cincinnati for several days when Everett receives medical care from a specialist.
On June 7, 2018, Everett underwent a successful surgery to receive cochlear implants.
"Responses from Everett varied from crying, babbling, and quietness," Chris says. Over the next few months, settings gradually will be turned up to allow Everett as much hearing quality as possible.
Meanwhile, the Patricks are dealing with paying Everett's medical bills, including ongoing $30 daily feeding costs. The boy requires a special liquid diet because he can't digest regular food as a consequence of his condition.
Nevertheless, the couple believe the story of Everett, now 4½, will be one of triumph.
"My Pentecostal background and my current relationship with the Lord has been the only solid part of my life these past few years," says Chris, who attends
James River Church
in Ozark, Missouri. "I don't know what people do without faith."