Freeing Women from Addiction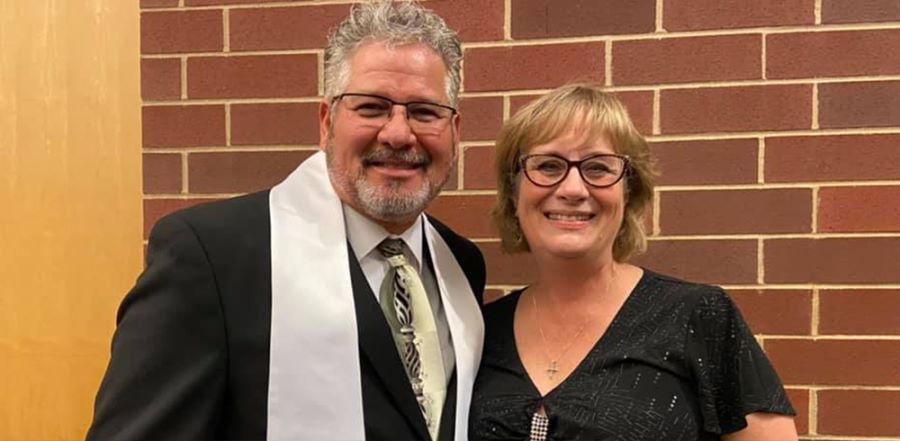 Don't miss any stories. Follow AG News!
Tim D. Leathers spent his career as a police officer putting people behind bars. Now, with his wife Tami, he is working to get women out of their prison of addiction.
"I would take someone to jail and as they sat in the back of my patrol car, my heart would break for them," recalls Tim, 58. "I would think to myself,
it's because of addiction; it's because of alcoholism
."
Tim and Tami are U.S. missionaries serving with
Chaplaincy Ministries
. The couple have spent their 35 years of marriage in ministry, along with secular vocations. However, instead of relaxing in their specially built retirement home and traveling the globe, they felt called to something greater. God prepared them through the skills developed in their work and ministry in Wilton, Iowa. They pastored the AG congregation
LIFEchurch
there for 17½ years, while Tim worked as the Wilton police chief and Tami as a schoolteacher.
In 2016, Tami began working in a local residential home for people battling addiction. Tim initially avoided visiting Tami's new workplace, not wanting to be a distraction due to his law enforcement work. He finally stopped by and, sure enough, the program residents instantly recognized him as a cop.
Tim made it his goal for the guys in the home to like him. He loved hearing how God changed lives for the better.
"We wanted to be with these people as they were transformed," Tim recalls. "They were brought from death to life, they were made new, and they were so grateful for what God had done."
In 2018, God led Tim and Tami to taking in women fighting addiction, initially at their dream retirement residence. When a door opened for the couple to purchase a 6,000-square- foot farmhouse perfectly suited to women trying to escape addiction, they sold their house and bought the property, naming it
LifeHouse Ranch
.
They stepped down from their work and ministry commitments, which meant leaving their income sources. "God has answered prayers over and over, including financial blessings, blessings with people, and with churches," Tim says.
Even when facing big challenges, whether it be financial hurdles or tumultuous, sometimes violent, crises in the lives of the women they serve, God has given them real peace.
"These young women feel like they are just thrown away by society," says Tami.
Women live for a year in the caring setting at LifeHouse, progressing through various stages. They begin with a four-month focus on their own lives, get to know God, spend time with volunteer mentors, study the Bible, and do classwork. They learn to raise chickens on the farm, grow lettuce in the LifeHouse 100-foot aquaponics greenhouse, and raise fish to provide nutrients for the plants.
If they are ready, the women can find employment locally after the first stage and still reside at LifeHouse. Many choose to stay in the area after graduation, not wanting to return to the settings where their lives crumbled before.
Tim and Tami
received approval as Assemblies of God U.S. missionaries
in 2020. Just as they launched full time into LifeHouse ministry, the COVID-19 pandemic hit, and all their scheduled support-raising church services were canceled. Nonetheless, they raised half their total budget that first pandemic summer, primarily over the phone.
The couple realized that welding is a skill that's relatively easy to learn for which there is a huge demand in the manufacturing industry, including some large companies not far from them. They built LifeHouse Welding School on their property to provide a marketable skill for women residents.
Pastor Brad K. Singleton of
Community Hope
, an AG church in Montezuma, Iowa, convinced the church board to donate the $50,000 needed to complete the shell of the building to house the welding school.
Tim and Tami visited
New Life Fellowship
in Moline, Illinois. After they shared their vision for the welding school, missions director John Holmes told them he had studied welding engineering at university and subsequently set up welding training programs for multiple major companies.
Since that initial conversation, New Life Fellowship has sent a team out twice to construct the welding building for LifeHouse. Not only that, Holmes also has offered his substantial welding experience, including material from welding instruction manuals he has written. Other blessings they have experienced include an equipment grant for $30,000 and donations of welding tables and other supplies necessary for the school.