Greater Than Outreach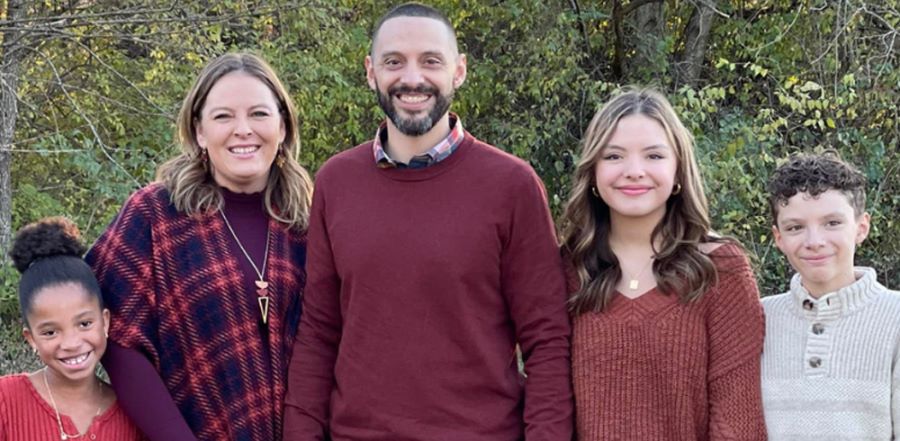 Don't miss any stories. Follow AG News!
Isaac Olivarez, a U.S. missionary with
Intercultural Ministries
, and his wife, Jaime, have developed a different way of thinking about ministry since entering the field. It's all about integration, not just outreach, they say.
Isaac and Jaime felt the call of God to
inner-city ministry
over a decade ago and have been served in Denver's Five Points neighborhood since 2012.
"Originally, we wanted to start a church for the marginalized," Isaac says. "The plan all along was to build a church that met on Sundays and did weekly outreach among the homeless."
To invite the community to the
church
they lead, Isaac and Jaime began weekly community-wide meals. Every Thursday, they invited the homeless, prostitutes, and gang members to dinner. They provided worship, a short sermon and, of course, plenty of good food. The dinners resonated with the invitees, and soon the couple fed people by the droves every week.
Then they launched the church. After two years of attempting to grow their Sunday morning ministry, Isaac and Jaime realized something needed to change. They didn't experience the same growth on Sundays as on Thursdays. After some research, they heard about a
congregation in Seattle
that had launched "dinner church" that looked a lot like their own efforts.
"We then realized we had already been doing church on Thursdays," Isaac says. They decided to forgo Sunday services, fully develop the dinner church, and infuse themselves in their community by building personal relationships.
Isaac and Jaime say that their main goal is to remain a steady presence in the Five Points area, Denver's most violent neighborhood. To them, church became more than community outreach and Sunday morning services, more than telling people about Jesus for an hour and then going home. Church became living among the hurting in their community, listening to their struggles, and helping in any way feasible.
Integration, rather than outreach, became their goal.
"Hurting people deserve more than to be recipients of our outreaches, they deserve inclusion in the body of Christ," Isaac says. "If our intent is simply to reach out to the marginalized, then that's all we will do. They will remain separate. However, if our goal is to actively integrate and build relationships, then our strategies will be different."
Through such relational integration Isaac and Jaime gained their daughter. Toward the beginning of their ministry, Isaac and Jaime met a woman who struggled with drug addiction. The woman became pregnant and gave birth to her child prematurely.
After losing custody of the baby days after giving birth, the woman told authorities, "My pastors will take my baby!" The state did indeed recognize the Olivarezes as her closest next of kin. They took the child into their custody, and eight months later, adopted the baby girl.
Moving forward, Isaac and Jaime plan to continue community integration on a deeper level.
"We need to show our cities how valuable a resource the Church truly is," Isaac says. Living in a neighborhood with a crime rate 173% greater than Denver's average, the Olivarezes understand that ministering to the marginalized may raise safety concerns.
"Our unease does not allow us to separate from our community," he says. "Christ's calling transcends our concerns. If we want to see Jesus transform our communities, we must go where they are. Jesus came to be with the marginalized and outcasts, and we are called to do the same."