Houses of Transformation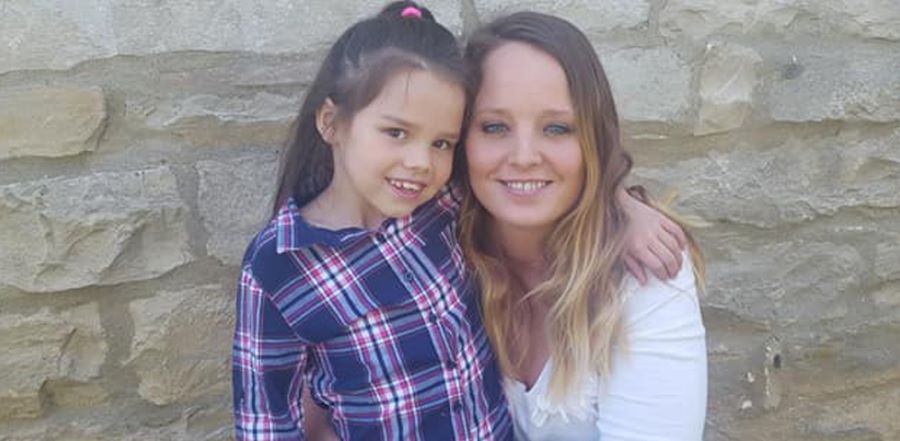 Don't miss any stories. Follow AG News!
For Vanessa Hegedus, living life as a drug addict seemed normal. Two years ago, child protective services placed her daughter, Charlee, with an aunt, two months after Hegedus' mother died.
"I hit rock bottom and I had no hope," recalls Hegedus, 30, who started getting high at 14. "I was disgusted with myself and the life I had been living for so long. I didn't know how to change, and thought I never would."
Thankfully, Hegedus lives near
Laconia Grace Tabernacle
, a church with an average attendance of 225 in an Indiana town of 50 near the Kentucky boundary line.
The Assemblies of God congregation operates five halfway houses called
Butterfly Transformation House
. Many of the 40 men and women residents are in a six-month drug rehabilitation program. Hegedus went to the Butterfly Transformation House straight from jail, and lived there from April to October 2017.
"I thought I was going to go through the motions of a rehab or institution and then be back to my old life in no time," Hegedus says. "But within a few weeks I was waking up in the morning with joy and hope. I wasn't defined by my addiction and a life of sin."
Gary Decker, a former illicit drug user, launched Butterfly Transformation in 1987 and is the director of the men's houses.
"God has used these houses to restore lives, families, and marriages," Decker says. "God brings freedom, peace and joy to the individuals as they seek Him while going through the program. It has been a blessing seeing the restoration process."
Pastor Greg W. Carter, who planted Grace Tabernacle 40 years ago with his wife, Ronda, says applications come in daily for the four men's houses and one women's house. There is a waiting list.
The church also operates a ministry at the Harrison County Jail, which averages 135 inmates, as well as the women's jail at Crawford County.
"We are at the jail four days a week for Bible study and services," says Carter, 67, who also is an executive presbyter with the
Indiana Assemblies of God
. On a regular basis, those from the church come to preach the gospel to the broken, bruised, and addicted behind bars.
Besides providing housing, jobs, and support, Butterfly Transformation House is a ministry that, according to Carter, is "spiritually infused with the power of the Holy Spirit."
On Monday nights, Butterfly residents are in a Stepping into Freedom program, which is based on
Adult & Teen Challenge
. On Tuesdays, they are at Hearts Alive, a church service geared specifically for those who have come out of the drug dependence that is led by former addicts. Residents attend Grace Tabernacle on Wednesday nights, Sunday mornings, and Sunday nights. On Thursday nights, they are involved in a roundtable share group.
Hegedus serves in the children's ministry of Grace Tabernacle, where she attends with her daughter. A month after graduating from Butterfly House, she regained custody of Charlee, now 8. She also ministers in the local women's jail.
"God has restored me and showed me how to be the woman and mother I am called to be," says Hegedus, who has been sober 26 months. "I found God at the Butterfly House, and it saved my life."
Storie Lane had been a meth addict for 20 years. She tried everything to beat the addiction, including counseling, rehabilitation programs, and jail. In June 2015, she came to the Butterfly House.
"I learned to love myself and love others," says Lane, 40, who actively attends Grace Tabernacle with her daughters, Lexie, 17, and Taylen, 5. "The Lord has restored my family. He has equipped me to go back into the jail that I came out of and minister to the ladies in there to let them know that there is a way out. That way out is Jesus."