Mentoring That Stuck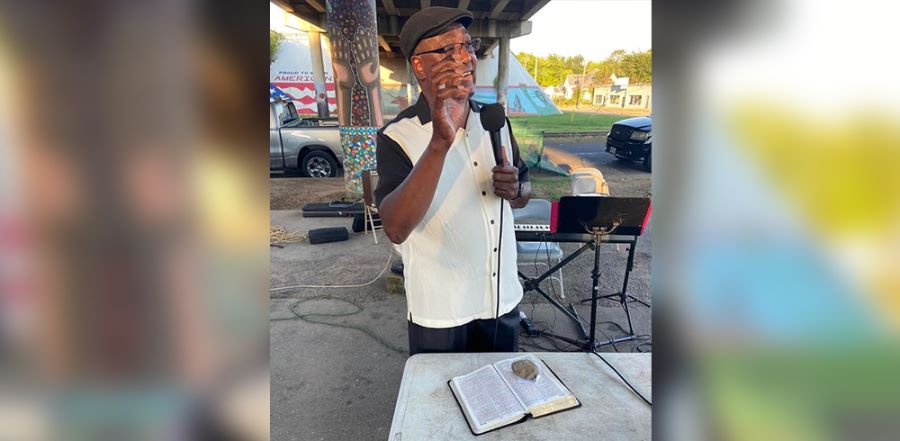 Don't miss any stories. Follow AG News!
Forty-five years ago, a correctional officer at a Ferguson unit prison in Texas offered a depressing prediction to Christian inmate Issac "Ike" F. Roberts upon his release: "You'll be back. You're just a Christian because you're in here."
The forecast didn't rattle Roberts.
"I told him that I would be back, but not as an inmate," recalls Roberts, now 65. " I said I'll be back here preaching the gospel."
With the help and training of the Lindale, Texas-based ministry
Calvary Commission
, the former prisoner's prophesy came true.
The verbal exchange with the correctional officer is just one example of the boldness that Roberts carries with him wherever he goes. After seeing evangelist Billy Graham on television and accepting Jesus as Lord and Savior, a teenaged Roberts immediately sensed a change in his life.
However, without discipleship and spiritual training, Roberts got into legal trouble and ended up incarcerated as a teenager. While imprisoned Roberts met Joe L. Fauss, then director of the
Adult & Teen Challenge
center in Tyler. Fauss had begun visiting inmates in preparation to
launch a new ministry
for them as they transitioned back to society.
Fauss, now an 81-year-old Assemblies of God endorsed
chaplain
, founded Calvary Commission along with his wife, Charlotte. At a time when government agencies didn't recognize the need for post-release treatment or rehabilitation, Fauss developed an educational and vocational program that provides residential discipleship, helping parolees stay out of prison after being released.
Fauss noticed Roberts and thought he would be a good candidate for this new ministry upon his release. Roberts became one of the first 14 parolee students in 1977.
With Fauss as his mentor, Roberts learned spiritual discipline.
"The testimony of his life is clear," says Fauss, an AG U.S. missionary. "Ike is one of the most consistent, faithful, never-changing men I've ever met."
At Calvary Commission's 186-acre Creekwood Ranch 100 miles east of Dallas, Roberts started taking Bible classes at night while working a regular job during the day. Over time, he earned a certificate of ministry and, with the pastoral training available at Calvary Commission, became a licensed Assemblies of God minister in 1984. Soon after, he began pastoring a church in Tyler.
In July, Calvary Commission commemorated 45 years of prison aftercare ministry. Many graduates, like Roberts, are still active in ministry today.
After pastoring Calvary Life Center in Tyler for four years, Roberts moved to Belize to launch a church with his wife, Brenda, and the couple's two sons, Carlos and Isaiah. Shortly after arriving in the Central American country, however, Brenda died of a heart attack. With two boys to raise on his own, including the 2-month-old Isaiah, Roberts — then only 28 — returned to the U.S. to be near family and access greater support.
Since 2019, Roberts has pastored Abundant Life Worship Center in Clarksville. He also remains active with Calvary Commission, leading Bible studies in prison and discipling inmates — many of whom attend Abundant Life upon release after hearing him preach while incarcerated. He also serves as a counselor for at-risk communities, helping individuals organize their lives in order to avoid major life disruptions.
In addition, Roberts travels around the world, sharing the gospel and preaching in jails and prisons.
"I go wherever people are imprisoned, telling them God has a plan for them, no matter what they've done," Roberts says.