New Birth in a Funeral Home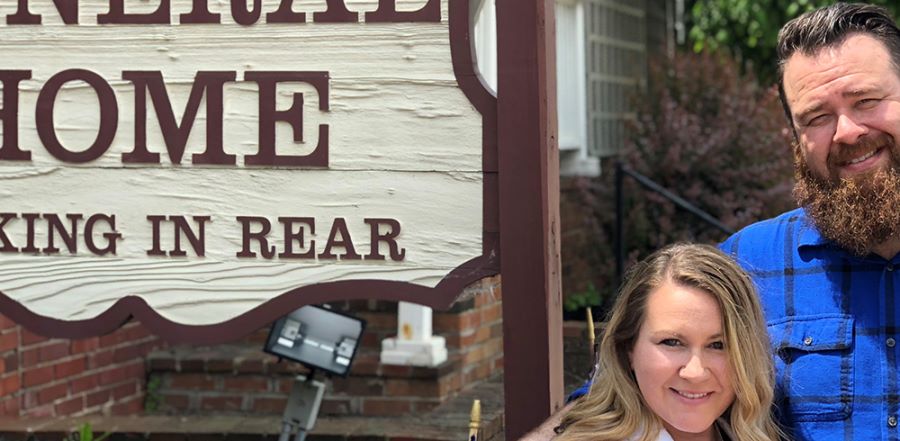 Don't miss any stories. Follow AG News!
Plenty of startup churches build the word life into their names: Life Center; New Life Assembly; Abundant Life Fellowship. Church plants want to set a bright, energetic tone.
Not many would be willing to begin services in a funeral home. But that appeared to be the only option Pastor J. Aaron DeLong and his team could find in 2013 in Reynoldsburg, Ohio, just east of Columbus.
"Spaces that had been vacant for years were refused to us because we were a church," DeLong says. "The city's schools said no as well. We even tried for an old Hooters restaurant building — but they bulldozed it rather than leasing it to a church."
Then he remembered meeting a young woman who worked for a local, family-owned mortuary. He pulled out the business card she had given to him, gave her a call, and began the discussion. The chapel would hold around 70 people — a suitable size.
"How much would the monthly rent be?" DeLong eventually asked.
The owners replied that they just wanted to be a blessing.
"So, what kind of discount do you have in mind?" DeLong continued.
The owners explained they wouldn't charge any rent. Not even to cover for utilities. Nothing.
DeLong bounced the idea off his mentor, Pastor Konan Stephens of nearby C3 Church in Pickerington. At first, Stephens offered a surprised laugh at the unusual concept, but he agreed it might be the most sensible option given financial constraints.
The name of the new house of worship would be as unique as the location: Simple Church. DeLong had struggled figuring out what to call the new effort, sharing his frustration with his wife, Shanda, adding, "I'm just a simple guy." In that moment, something clicked. How about a church that stuck to the basics?
A streamlined list began to form in his mind: Sunday morning worship; small groups to build a sense of community; a set of four classes to orient people and prepare them to serve; and finally some kind of action group to touch practical human needs.
On Mother's Day 2013, Simple Church held its first regular Sunday service. As word spread around the city, some people felt understandably queasy about worshipping in a funeral home. Others couldn't get past memories of a deceased loved one lying in the facility.
But enough people felt comfortable about the setting to necessitate a second service due to growing attendance. Along with some help from the Ohio Church Multiplication Network and the C4 Church Planting Network, the congregation moved in September 2014 to a larger Main Street warehouse space. A renovation that followed has allowed Simple Church to keep growing.
Meanwhile, Stephens is pleased with the efforts of his protégé, who is now 39 years old. DeLong serves as a frequent table coach at Church Multiplication Network launch training events.
"Aaron has always been a little unorthodox in his approach and style," Stephens says. "He doesn't mind taking on some edgier topics that more conventional pastors might avoid. Simple Church has a very authentic vibe. It's reaching people whose 'dead' hearts are being resurrected by the living Christ every Sunday."