Restoring, Rebuilding, and Reviving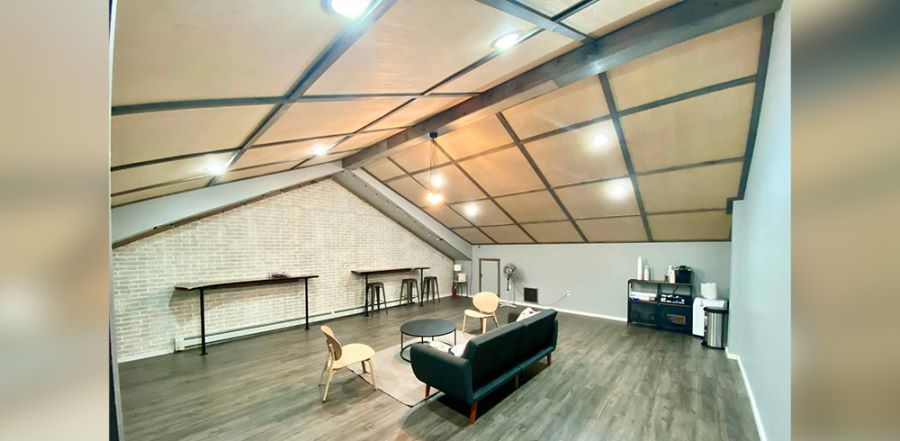 Don't miss any stories. Follow AG News!
Pastors shepherding small- and medium-size congregations sometimes get sidelined with emergency building projects. Reaching the lost for Christ, their primary mission, consequently suffers. They welcome help.
Consider this: 39.3% of the 12,749 U.S. Assemblies of God churches have an average weekly attendance of fewer than 50 people; an additional 25.5% are under 100.
Mike D. Lyndaker, a U.S.
missionary associate
with
Church Mobilization
, and his wife, Karla, want to be armor bearers for pastors, lifting that stressful burden.
The Lyndakers, both 39, have waved goodbye to secular careers, leveraging their practical skills for the kingdom of God.
Mike learned building trades on his father's dairy farm and then as a partner for 17 years helping run a 600-acre poultry farm. He rose every day at 4:30 a.m., responsible for 60,000 hens. He currently offers his well-rounded mastery of carpentry, plumbing, painting, tiling, and electrical know-how for church building projects in the Northeast.
Karla worked in the educational field for 13 years and earned an associate degree specializing in office technology from Jefferson Community College in Watertown, New York. She excels in interior design and selecting color schemes. She also home-schools the couple's four children: Mattayah, Mackade, Champ, and Manasseh.
"We chose the ministry theme of helps from the Old Testament in
Exodus 36:2
— Moses summoning skilled workers to build the tabernacle," explains Mike.
Raised in the Mennonite tradition, the Lyndakers professed faith in Christ as youngsters. They received the baptism in the Holy Spirit attending a nondenominational church for four years and served as youth leaders.
They sensed a greater call from God and searched for a church that preached a clear message of salvation and holiness.
"God cannot bless disobedience and conforming to the world's ever-changing moral values," says Karla. "He is holy and calls us to be holy."
In 2020, the couple joined
Calvary Assembly of God
(CAG), just one mile from their home in Carthage, New York. Pastor Michael L. Ewing's responses to their questions about CAG's core biblical beliefs and the AG impressed them.
Eager to find a permanent ministry, they connected with Church Mobilization at the biennial General Council in 2021 in Orlando, Florida. Since February 2022, when they became missionary associates, they have been raising support and working on smaller building projects.
They have sold their home and are reconditioning a 39-foot fifth wheel-style camper for traveling with RV volunteers ministry and church teams on U.S. Missions trips.
"Mike and Karla working together, even with their children, have been a practical blessing to our church that carries over spiritually," says Ewing, 39. "They have also saved us thousands of dollars."
The Lyndakers gutted and renovated a former storage room that now serves as a needed classroom and meeting space. Additionally, they have doubled the size of the sanctuary platform.
The couple have aided Mohawk Assembly of God in Akwesasne, New York, as well.
"When the Lyndaker family came to our church to build a ramp, they also built up hope and encouragement, leaving a spiritual impact on us," says Mohawk AG pastor April M. Bender. "Their servant hearts were a blessing."