Rising from the Ashes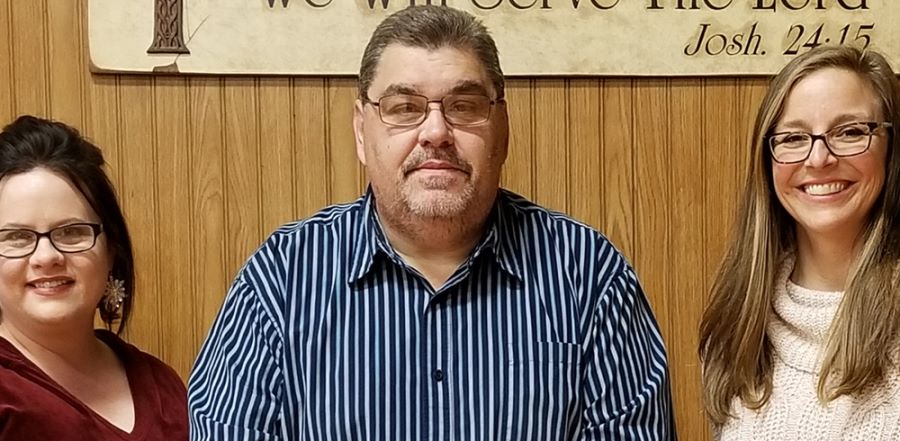 Don't miss any stories. Follow AG News!
It's been nearly a year since Nashville First Assembly
burned to the ground
. It may take almost another year before a new church building is ready for occupancy in the southwest Arkansas community of 4,470 residents. After tussling with the company that had insured the church, First Assembly finally received a check for the expected amount in November.
Ever since the blaze destroyed the brick and wood complex Jan. 12, Nashville First Assembly has been meeting in the multipurpose room of a Missionary Baptist Church four miles away. Although grateful for the generosity offered by the other congregation, complete with chairs and a sound system, Pastor Terry G. Goff is expectantly awaiting the day when Nashville First will return to its own property. At the current remote site, the church has no internet service.
The conflagration occurred on a cold and windy morning. The structure burned rapidly in an electrical fire caused by undetermined origin. Everything in the church office, including all records and Goff's personal library collected in more than 30 years of ministry, quickly went up in flames.
Although ground has been broken for a new 16,000-square-foot facility, construction likely will take most of 2019. The church won't need to incur any debt.
"We're in a time of new beginnings," says Goff, who has been pastor going on a decade, longer than anyone in the church's 79-year history. "The fire has made us significantly stronger." Part of the reason, the 55-year-old Goff believes, is a decision by 10 church leaders to follow through with a plan to attend a series of quarterly seminars of the
Acts 2 Journey
.
"I didn't see a better time to meet for Acts 2," says Dawn Humphry, 48, an adult Sunday School teacher at the church. "As we rebuild our physical structure, we needed to review our physical plan for ministry."
The first of the four two-day sessions, led by AG Assistant General Superintendent
Alton Garrison
, took place in February. The last, in November, allowed Nashville ministry leaders to tell other Arkansas AG church participants how they hoped to better impact their community. Goff has been pushing others in the church to minister outside the four walls — a concept perhaps easier to accomplish when no physical walls remain.
Goff hopes to change a religious mindset prevalent in the area that once a person is baptized, he or she doesn't need to worry about personal conduct. Some people have left Nashville First Assembly after Goff suggested they marry instead of live together, or that heavy drinking isn't really appropriate behavior for a follower of Christ.
Humphry, who has been at Nashville First Assembly for eight years, says the Acts 2 process has helped church leaders address problems collectively that only Goff dealt with previously.
"Acts 2 has helped us work together in decision-making as a team, whereas before all the vision came from the pulpit," says Humphry, who is a community college adult educator.
Aubry Basiliere, who has attended the church for 22 years and is women's ministry director, says Acts 2 has enabled department heads to realize what others are doing.
"Acts 2 teaches people who typically don't come together to realize goals together," says Basiliere, 43, a special education teacher. "Instead of doing our own thing, now we can share ideas and integrate them together."