A Long Road to Freedom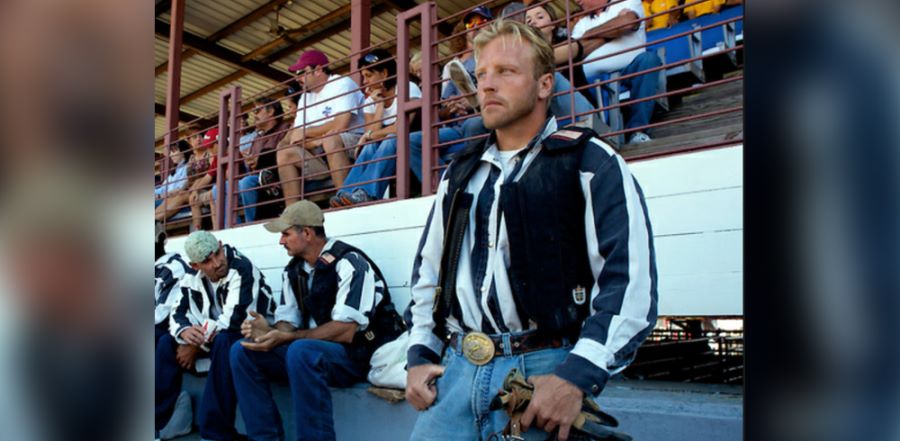 Don't miss any stories. Follow AG News!
When Global University President Gary Seevers excitedly welcomed Professor Alex Hennis to the Springfield, Missouri, Global campus in February, a quick look at Hennis' resumé seems to easily explain Seevers' exuberance — Hennis was an AG minister, a church planter, a writer of collegiate curriculum, and a missionary with two associate degrees, a bachelor's degree, three master's degrees, and a doctorate.

While Hennis' academic resumé is impressive, his miraculous, made-for-Hollywood journey to Global University is what thrilled Seevers.

Hennis' journey includes being shot twice, stabbed three times, escaping from jail, and spending 26 years in Louisiana and Mississippi prisons, which have reputations for being some of the most dangerous in the United States. He was also nicknamed the King of the Angola Prison Rodeo where over the years he suffered multiple broken bones, a skull fracture, 14 concussions, and numerous scrapes with death, including being trampled by a rampaging 1,800-pound bull.
STARTING OUT BAD

Hennis, 48, doesn't dwell a lot on his forgiven past, but explains that he got involved in a drug ring in Mississippi about 30 years ago and was arrested. Told not to leave the state, he moved to Louisiana anyway, got involved with selling drugs again, and predictably got in trouble with the law again.

Extradited back to Mississippi, Hennis was declared a flight risk and placed in prison. There he learned that the other members of the Mississippi drug ring were planning on making him the scape goat, so he pulled off a daring escape . . . and went back to Louisiana.

"I started working for a Louisiana drug dealer and he told me to go collect some money for him," Hennis recalls. "I go to the guy's place, he invites me in, and I ended up punching him . . . he pulled out a .357 Ruger and shot me twice point blank in the chest with hollow points."

Hennis should have died from the gunshots, as one nicked his lung. Years later an X-ray revealed that he still had bullet fragments in his body from the base of his neck to the base of his back.

"I was taken to ICU and a blackness that had a life to it began surrounding me — it was literally death coming," Hennis says. "Undoubtedly God stayed the hand of death and pulled me through." It was January 1995.

When he recovered, Hennis was placed in a cell that he describes as the size of a small bathroom. He was riddled with depression and suicidal. Unable to take his own life, his depression shifted to a deep anger. Then he was moved into the prison general population.

"I became very explosive, trying to provoke someone into an altercation," he says. "I hoped they would kill me as I didn't want to live anymore."

Hennis' explosiveness led him into confrontations that resulted in him being stabbed on three separate occasions.

"The second time, I was stabbed in the eye, and it destroyed my right tear duct," Hennis says, "so my eye just leaked tears."

TATTERED BIBLE, TATTERED LIFE

After his third altercation and resulting hospitalization, Hennis was sent to lock down with the warden threatening to have the cell door welded shut. Depression began to return, but one day, Hennis noticed someone about to throw away a tattered Bible. Hennis asked if he could have it.

"I began to read it and got a hold of Romans," Hennis says. "And I read that if I dared to believe in my heart and confess Jesus as my Lord and Savior, I would be saved . . . it dawned on me that there was reprieve for me through faith in the Lord Jesus Christ."

Hennis surrendered his life to Christ, repenting and trusting Him for salvation.

"The anger and depression were lifted; the despair and the hopelessness were replaced with peace and stability," he says. He began a discipleship program and reading books about Christianity that other inmates had acquired.

Then, through a series of miracles, Hennis was allowed back into the general prison population where, to the surprise of many, he began sharing the gospel and telling others about his faith in Christ.

As Hennis continued to read the Bible, he read about the Holy Spirit baptism, and realized that it was also for him.

"The Holy Spirit fell on me and I began speaking in other tongues," Hennis says. "And when I realized that healing was also a reality for me, I threw my hands in the air and received the healing God had for me and my eye." When doctors later examined his eye, they were amazed — it wasn't possible!

SENTENCED TO MINISTER

When Hennis went to court, both he and his lawyer expected the likely outcome would be for him to be released based on time already served. Hennis was already looking forward to connecting with a church and becoming a missionary.

Instead, the judge decided to make an example out of him.

"I was given four times the national average and the court enhanced the sentence without the necessary paperwork," Hennis says. "I was sentenced to 40 years without chance of parole for aggravated assault (explaining that he was unjustly sentenced for aggravated burglary, which is a felony)."

Hennis was sentenced to the Louisiana State Penitentiary, also known as Angola— once known as the bloodiest 18,000 acres of American real estate due to all the murders that took place there. Although a crushing outcome, Hennis was determined to serve God. So, he decided to be a missionary to prisoners instead.

Hennis joined a church on the prison grounds and began taking courses through a Baptist seminary located within the prison. As his relationship with Christ grew, Warden Burl Cain took notice. He made Hennis, along with others, "inmate ministers" who were released to go about the prison to evangelize, build churches, hold Bible studies, and counsel other inmates.

As the inmate ministers shared the gospel message throughout the prison, the Holy Spirit swept through the prison.

"As a result of the Holy Spirit moving through Angola in such a powerful way, men began to put down their knives and pick up their Bibles," Hennis says. "And when word of the revival in the prison was made known, evangelical ministers from all over the place came in to minister — including Billy, Franklin, and Ruth Graham!"

RODEO MINISTRY

As Hennis continued taking courses and amassing degrees through the prison seminary, he was also heavily involved in the Angola State Prison Rodeo, becoming one of the most successful and decorated prison cowboys during his decades there.

A prison rodeo isn't a typical rodeo — it's filled with life-threatening events that even trained rodeo cowboys would likely not want to attempt. But for Angola State Prison inmates, most of them serving life sentences, the risk is worth the momentary freedom and the potential, but relatively small, cash prizes.

Hennis has won rodeo events multiple times. He says he used his winnings to help pay for some of his college courses and even presented one of his champion belt buckles to Ruth Graham as a gift.

Even though Hennis frequently ended up with cracked and broken bones, concussions, and even a near-death injury during the rodeos, he also used the rodeo as an opportunity to share his testimony, noting he would take knee in thankfulness to God after each successful event (he participated in bull riding, bucking bronco riding, and as a clown).

"Many times I was interviewed by the media (Boston Globe, USA Today, etc.) and I would share my testimony with them," Hennis says. "People came as far away as Europe to watch the rodeo (which has a 10,000-seat stadium). I even got to share my testimony with the London Times."

TRAVELING MISSIONARY

As the revival continued at Angola State Prison, Warden Cain decided to increase the range of his inmate ministers and use them as inmate missionaries. So, he placed Hennis and three other inmate missionaries on a bus and sent them to the B.B. Rayburn Correctional Center in Washington Parish.

It was at Rayburn where Hennis was introduced to Global University for the first time and learned about its available master's program. He was eager to begin.

"Alex was actually one of the very first students," says Seevers. "A former chaplain, Wayne Cook, became assistant warden, and he contacted Global about a graduate program for Bible theology ministry with Alex in mind; we had what they needed — a graduate correspondence (as inmates are not permitted internet access) course. Alex was the first masters graduate from Rayburn."

During his three years and eight months at Rayburn, one of Global's courses led Hennis to be challenged to start a church. So, he did. The church grew to about 300 regularly attending inmates and sent 300 inmates — discipled and given a vocational skill — home. He also earned another associates degree, another undergraduate degree, and a master's degree, while also teaching an undergraduate program.

Meanwhile, as the church grew, so did the opposition. Hennis shares that a coven of witches attempted to destroy the church, but instead the coven ended up disbanding as members turned to Christ; then a Muslim Imam threatened his life if he continued to contrast the Bible with the Koran, but the Imam was the one who ended up being attacked by another inmate and was sent away.

And during this time, lawyers started coming in to teach a paralegal program, and Hennis used the opportunity to write textbooks (approved by lawyers) for other inmates to use. He also became close friends with one of the lawyers — a friendship that proved invaluable as he legally secured Hennis a parole date.

BACK AT ANGOLA

When Hennis returned to Angola, he finished his master's thesis. Global approved and published it and then offered Hennis the opportunity to earn a regionally accredited doctorate on scholarship. He agreed, Global came in and set everything up for Hennis at Angola, and he began working.

"One of the key aspects about Alex is that he immediately put into practice what he was learning," Seevers says, noting how he planted and led the church in the Rayburn facility. "He had a great reputation with the chaplain there and his passion, ability, and application of what he was learning made it easy to offer him the Doctor of Ministry program."

As Hennis advanced his education, his parole hearing began drawing close. "Coincidentally," his lawyer friend had become the leading authority on paroles and pardons; he decided to represent Hennis at the parole hearing.

"I ended up completing my doctorate and submitted my dissertation," Hennis says, "and it was approved three days before my parole hearing. Global held a graduation ceremony for me and the new warden allowed the whole prison to attend, if they wanted to."

The parole hearing went smoothly. The lawyer, The Dean of Global's Graduate School of Theology Randy Hedlun, Global Provost David DeGarmo, and doctoral advisor Clinton Caszatt all spoke upon Hennis' behalf.

Hennis recalls Hedlun stating: "We have a body of research demonstrating this man's intimate thinking processes; he's no longer the same man who came into prison. If you let him out, I will put my academic career on the line and I will give him a job."

Hennis was granted parole on his first parole hearing! The excitement was palpable and the emotions overwhelming. He packed his bags and prepared to begin his new life as a professor for Global University and minister as a free man — it was a dream come true!

And not to mention, when he originally arrived at Angola, there were only five churches for inmates to attend; now there were 33 inmate-led churches — it was definitely a satisfying feeling.

And then, the bottom fell out.

MISSISSIPPI NIGHTMARE

As Hennis prepared to leave Angola, a Mississippi State Trooper pulled up to the Louisiana prison and informed him that he owed the state of Mississippi prison time from when he was a kid.

"When I arrived, they stripped me naked, put me in an isolation cell, turned up the air conditioning, and left me for a week," Hennis recalls. "I only knew what time of day it was by what was on the food trays they slid through the door."

Seevers and the staff at Global were in shock and heartbreak.

"I had known Alex for years at that point," Seevers says. "I simply could not believe it."

When Hennis was taken from his cell, he was placed into a gang-infested prison system that was run by gangs who had access to all kinds of illegal contraband — including cell phones — and literally held the power of life or death over the other inmates there.

"They classified me incorrectly and I was sent to Unit 29, Castle Grayskull — the worst place in the prison," Hennis says. "More people were murdered in one month there than my 25 years in Angola."

Yet, God was at work.

An investigation into the Mississippi penal system revealed deep levels of corruption, leading the state to clean house and bring in a new commissioner of the Mississippi Department of Corrections to get things straightened out. The commissioner? Burl Cain — the former warden at Angola and the man who made Hennis both a minister and a missionary to inmates!

"Commissioner Cain calls the warden of the prison I was in and tells him to 'give him (Hennis) a Bible and turn him lose to preach.' That first day I preached five services. Cain then contacted the governor and told him that he's turning the system around as he just made his first inmate pastor."

When riots erupted in prisons throughout the state, Hennis was relocated to Marshall County Correctional Facility in northern Mississippi. There he kept on ministering.

A judge, made aware of Hennis' situation, reviewed his case and determined that Hennis had served his time and should be released in May 2020. By the time Hennis left, he said that the church at the Marshall facility was packing out the gymnasium on Sundays.

FREE AT LAST

Mississippi penal did not let go of Hennis easily. Not only did they "lose" the judge's paperwork (which extended his sentence for five months to October 2020), the parole officers worked to extend his parole for a decade — not allowing him to leave the state or accept ministry opportunities despite many invitations (much less explore the open door at Global's Springfield campus).

However, Global offered Hennis a position as a remote adjunct professor, setting him up to grade papers through correspondence. And in January 2021, Seevers officially offered him a position at Global once he was released from parole.

When Commissioner Cain finally got word of what was happening, a phone call to the parole board, which had been turning down Hennis' requests for a year, quickly set things straight.

"Cain stepped into my situation — I did not need to be incarcerated or be on any type of parole oversight; he discharged my sentence with no strings attached," Hennis says. "As soon as I got my papers, I packed all my clothes in my car, and came to Springfield to take this job with global."

. . . and now one can understand Seevers' excitement when Hennis arrived at Global University — a living "miracle-upon-miracle" man who not only survived in the midst of incredibly difficult circumstances and setbacks, but prospered for the glory of God . . . and he had finally made it home!


Editor's note: In addition to multiple speaking engagements and being involved in Global's prison ministry (that serves 3,500 inmates across the United States each month), Hennis has already received invitations from multiple countries overseas to come and develop prison ministries programs.