A New Look at U.S. MAPS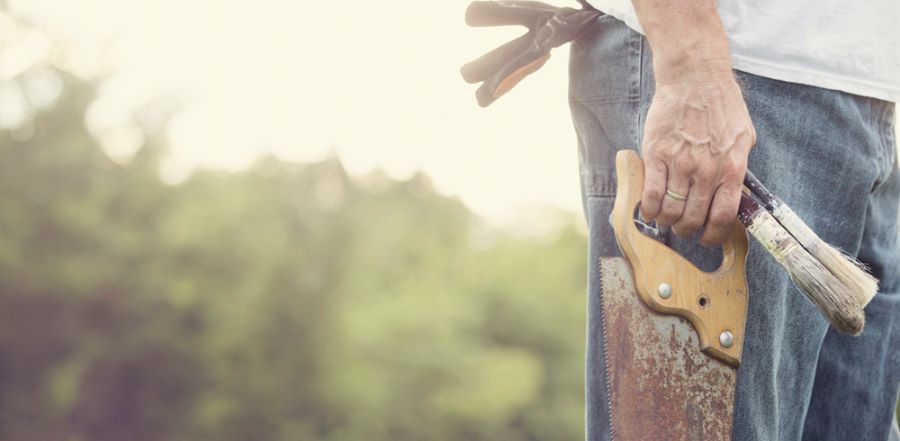 Don't miss any stories. Follow AG News!
Prepared for "such a time as this," and Billy D. Thomas Sr. didn't even realize it! Thomas was recently appointed as the new senior director of U.S. Mission America Placement Service (U.S. MAPS),  a department of AG U.S. Missions. Thomas, who says he began preaching at age 11, was caught off guard by the invitation to lead U.S. MAPS, but upon reflection, realized how God had been preparing him for decades for this role. PE News recently sat down with Thomas to explore his calling and the surprising new role he believes God has prepared U.S. MAPS to fulfill.
PE News: Share your ministerial background with us.
Billy Thomas: I was an evangelist for a many years, but I pastored my first church 27 years ago in Adrian, Missouri. During that pastorate I finished my masters degree through AG Theological Seminary, and then became the pastor of Hessville AG in Hammond, Indiana, for four years. We moved to Perry, Georgia, because that is where my wife is from and became heavily involved in evangelistic work, traveling across the country. We had no intentions of pastoring, much less starting a church there. In fact, I was told by some in the district that they had tried for 50 years to plant a church in Perry, but couldn't do it.
PE News: How did you end up planting a church and pastoring in Perry?
Thomas: In 2003, I was standing on the piece of property that the district owned in Perry. They were going to sell it because of 50 years of failure. Then the Lord told me, "I want a church here." So, without financial support, I cancelled by entire schedule, my wife got a job, and I got certified as a teacher (to help with finances), and we made plans to plant [what became] The Refuge Church.
PE News: Since the Lord called you to plant a church, was it an immediate success?
Thomas: After a year, I was ready to quit. We couldn't find a place to rent, finances were tight, and the words "Nothing ever lasts in Perry" kept echoing in my mind. But then I went to a ministers' retreat and a man just walks up to me and says, "You need us to build you a building, don't you?" The man was U.S. missionary Robert Creel, the U.S. MAPS regional rep. I told him we didn't have any money, and he just said, "we'll figure it out." Then he gave me the number of a guy to call who could draw up plans for the church. I called him that night and he met me two days later. The RV Volunteers through U.S. MAPS built my first church, my second and third buildings, and just before I left, we completed a children's building -- the church is now valued at $1.7 million and has an attendance of approximately 150.
PE News: Was this your first exposure to U.S. MAPS and the RVers?
Thomas: As a young man I went to Africa as a MAPS worker to help develop youth programs, but this was my first experience with the RVers.
PE News: How did you know accepting the U.S. MAPS position was God's plan?
Thomas: Actually, it was the toughest thing for me to do -- I love my church. But [U.S. Missions Executive Director] Zollie Smith simply said to me, "Look at your life . . . God has been preparing you for this!" And he was right. It started with the MAPS trip to Africa, years of evangelism and fund raising, God "throwing me" into a church in Perry where I ended up working with U.S. MAPS and the RVers on four different projects -- I've even spoken at their conventions twice! Then about four years ago, I started working on my D.Min. because I felt God had something for me. My doctoral thesis is on community development and missions -- how to integrate the local church into the community. When I resigned, I was devastated, but God confirmed to me just as He had to Esther in the Bible, "I have prepared you for such a time as this, and this is what I have for you to do."
PE News: What excites you the most about the potential of U.S. MAPS?
Thomas: U.S. MAPS is multifaceted. A lot of people just think the RVers are our only ministry. Although RV Volunteers and Associates is a phenomenal ministry filled with gifted people who make the RVers one of the most powerful tools for building churches, schools, campgrounds, and ministries, people sometimes lose sight that U.S. MAPS is a missions sending department.
PE News: Could you more fully explain the "missions sending" aspect of U.S. MAPS? 
Thomas: We have a mission field in the U.S. that has got to be won! U.S. MAPS is the entry door into U.S. Missions for both credentialed and non-credentialed people who want to serve in missions through serving a U.S. missionary or other ministry leader, from two weeks to two years. This is where people can "get their feet wet" in U.S. missions without a lifetime commitment. Recruitment is going to come to the forefront and I believe we are going to become the support army of the Assemblies of God!
PE News: What is one of the best-kept secrets of U.S. MAPS?
Thomas: Even though they're the most recognized, the RVers are still one of the best-kept secrets because so many ministers and ministries don't realize what they can do. I believe the RVers are the key to revitalizing churches physically and spiritually. What many leaders don't realize is that these men and women are spiritually mature Christians who not only provide administration and construction assistance, they also provide powerful spiritual support. They spiritually feed into pastors, encouraging them, taking care of them -- spiritually interceding for them. I recall how the RVers did that very thing for me during The Refuge Church construction.
PE News: How can people wanting to be involved learn about short-term or long-term missionary associate opportunities?
Thomas: If they feel led to be involved in U.S. MAPS, all they have to do is call (417-862-2781, ext. 1389). We have a database of opportunities and we will work with them to find them the right place to serve. Our website has an application. Once we receive that, we start putting the pieces together.
PE News: Any final thoughts?
Thomas: I've been handed the greatest gift in the world, because I firmly believe in my heart that U.S. MAPS will become the entry way for revival in America. God is doing a great work here . . . , people are saying God is up to something here -- and He is!