A Plea for More Game Changers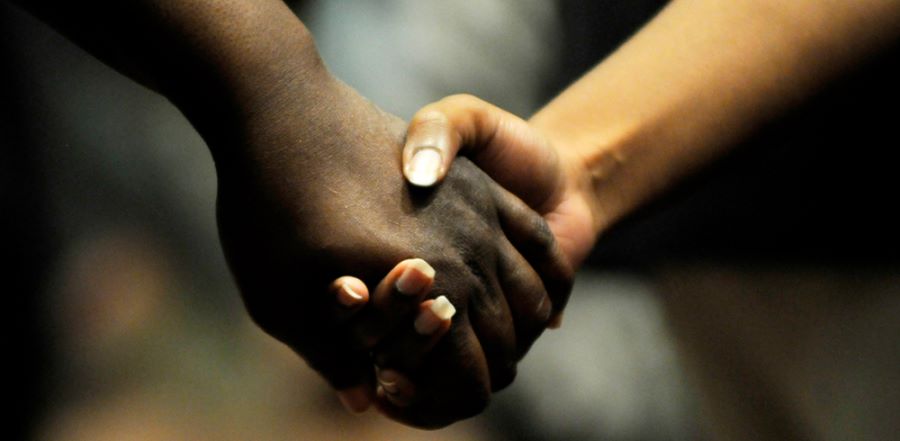 Don't miss any stories. Follow AG News!
Editor's note: Michael Nelson is president of the Assemblies of God's National Black Fellowship.
By Michael Nelson
In late August, the Holy Spirit spoke a phrase to me that I have heard before, but never really gave it any thought about its significant meaning. The phrase was "Game Changers!" The dictionary defines this phrase as, "a new introduced element or factor that changes an existing situation or activity in a significant way." It's something so big and impactful it literally changes the landscape. A game changer is that "aha" moment where you see something others don't. It's the transformational moment that takes you from ordinary to extraordinary.
In sports, a game changer is one who makes a deep and lasting impact. When play begins, this athlete changes the direction of a game.
We need some game changers to help our nation heal in areas such as:
Racial tension and violence
Riots over police shootings
Killings of police officers
Mass murder of innocent people
Killings in homes, schools, and other public places
All these elements are painting our landscape red with the blood of the innocent.
We hear the voices of the victims' families, the media, the president, the protesters, the police, the athletes, and entertainers. Because of all this unrest in our nation, a lot of us don't know whether to look at the glass as half empty or half full.
The situation may be seen in different ways depending on one's point of view; there may be opportunity in the situation as well as trouble. Perception is unique to every individual and is simply one's interpretation of reality.
Even though we have a long way to go to deal with what's going on in the U.S., there are still so many people who have been personally affected and are hurting from events of turmoil, tension, and racial violence.
Although we have not been able to solve these problems, we still need godly men and women to pour the healing oil of God's love on people's wounds. Jeremiah 8 records God's warning to Judah of what Babylon would do to them. Upon hearing the news, Jeremiah laments, "Is there no balm in Gilead?" (verse 22). His question is a poetic search for hope, a plea for healing.
There are still game changers out there who are helping us to navigate through the violence and bloodshed of our day. The question is, What are you doing to help heal our nation? The Church is uniquely fitted and singularly gifted to engage society in a dialogue about these divisions. However, the dialogue must be done with a biblical foundation, coupled with honesty about history and a readiness to respond to the Holy Spirit's leadership.
Why is the Church not speaking with one voice in addressing what's going on in our nation? Because as believers we don't speak the same language.
Our views have divided the Church racially and culturally. Most black and white Christians have differences of opinion about what's going on in our nation right now, as do blacks and whites in the broader society. You can also see this trend on Facebook, Twitter, Instagram, and other social media. Christians are not speaking the same language.

Rather than exposing our divided opinions, the present is a kairos moment, a supreme opportunity for the Church to be a prophetic and united voice in leading the world into God's kingdom agenda of reconciliation.
Jesus presented two challenges about reconciliation in His Sermon on the Mount in Matthew 5:13. "You are the salt of the earth. But what good is salt if it has lost its flavor?" We must not allow society, philosophy, or politics to dictate how we fulfill God's agenda. Our own cultural filters and programming must take a back seat to a commitment to a biblical balance of our God-given mandate to personal righteousness and justice in society. The Christian world has often forced believers to choose between these two, thus separating us from one or the other. Our ministry of reconciliation is simple: to forge covenant relations with God and with people, through Jesus Christ.
THE KEY TO RELATIONSHIPS
Christianity should be driven by relationships. The fulfillment of the law is to love God and love people (Matthew 22:37). Blacks and whites may go to church, work, and school together, but that is no guarantee they will walk in reconciled relationships. In fact, after these brief encounters, most will return to societal realities of privilege or disadvantage. Now we have a kairos moment to have honest dialogue in the context of relational covenant. This will require that we become intentional about relationships that cross race and culture. Our differences make this challenge greater.
Thankfully, Jesus regularly modeled the right way by leaving the comfortable and familiar to engage the privileged and the disadvantaged. He gracefully navigated through the ancient, delicate, and deep-seated racial and cultural divide when He engaged the Samaritan woman at the well. As we reflect on Jesus' relationship with her (and with others), we see four levels of relationship that bind people together.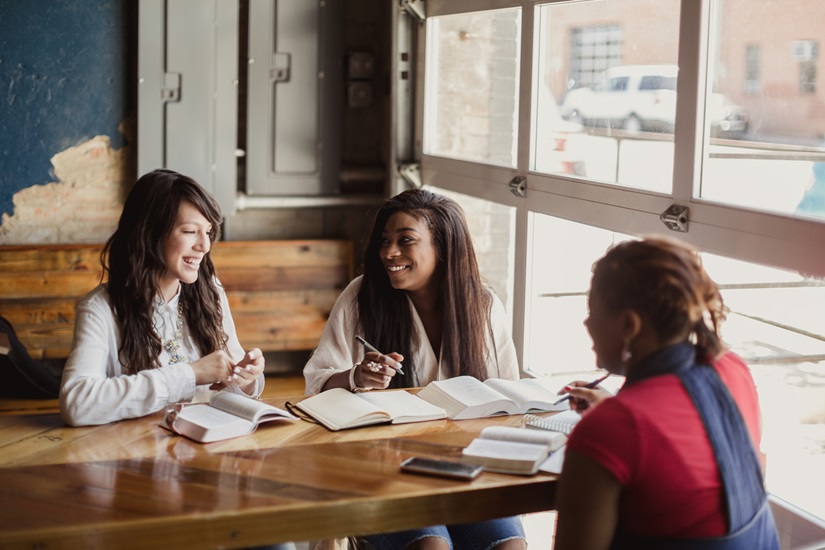 First, Jesus connected with the Samaritan woman at a "thread" level. A thread is delicate and easily broken. Thread-level relationships aren't strong enough to endure confrontation, dialogue, prejudice, or personal responsibility.
Jesus next connected with her at a "string" level. The string is not as delicate as the thread. However, when racial tensions rise, misunderstanding can tug on the string relationship, causing stress and separation.
Better still are relationships at a "rope" level. Here, we are open to honest and real discussion on the issues that have historically divided the races. Even in the midst of anger, accusations, misunderstandings, and tensions, we remain focused on reconciliation and relationship. At this level we are able to pull harder on the rope that connects us. The time spent results in pulling us closer together.
The ultimate goal is Christ-centered "chain" level relationships; the chain isn't a symbol of slavery, but of an unbreakable bond of love between people. When, by God's grace, the Church develops this level of relationship across races and cultures, it will look and act on Earth like the Body Jesus prayed for in John 17 and the one John revealed in Revelation 7:13: "After this I saw a vast crowd, too great to count, from every nation and tribe and people and language, standing in front of the throne and before the Lamb. They were clothed in white robes and held palm branches in their hands."
The Church will not speak with one voice until we have built increasingly strong and durable relationships with one another, seeking out relationships across racial and cultural lines. They may begin as threads, but with God's help, they will become unbreakable chains of love, resulting in increasing personal righteousness and justice in society.
MODERN GAME CHANGERS
Game changes aren't confined to the Bible. One of my friends and fellow co-laborers in the Lord is Carol Taylor, president of Evangel University in Springfield, Missouri. She cites a commencement address at the school by Chicago New Life Covenant Church Pastor Wilfredo "Choco" De Jesus, who presented four ways we can respond to our declining culture and to our world.
He said we can accommodate, oppose, withdraw from, or engage culture. Pastor Choco's book, Stay the Course: Finding Hope in a Drifting Culture, examines the drift of culture and how to respond biblically.
So, what does that look like? It looks a lot like National Black Fellowship board member Saturnino "Nino" González, who pastors a large Hispanic church in the Orlando, Florida, area. He opened Iglesia el Calvario to care for the families of those who lost loved ones in the Orlando shooting that left 50 dead in June. The church hosted prayer vigils, community leaders, and some of the funerals of those who died in the nightclub shooting that impacted the LGBT community. They did not compromise their biblical position on human sexuality or the sanctity of marriage between a man and a woman. They did reach out in love and compassion to genuinely care for those who carry the image of God as His creation.
It looks a lot like Walter Harvey, pastor of Parklawn Assembly of God church in the Sherman Park section of north Milwaukee, whose members helped clean up debris after violence erupted following a shooting of a young black man and where 11 officers were injured. The church facilitated dialogue and thoughtful response to rally a multiethnic, multiracial, interdenominational, and intergenerational move for unity and peace.
It looks like some of our alumni who are engaged on the frontlines of culture in communities torn by violence and racism. Brian Schmidgal pastors Middletree Church, an inner-city, multiracial congregation in St. Louis. He was on the streets of Ferguson where members of the church were both in the police lines and in the streets demonstrating.
Chris Beard who pastors the Peoples Church in Cincinnati also has responded with reconciliation.
And Alex Bryant, a former football player and pastor now near Kansas City, Missouri, wrote a July Facebook video following the Dallas shootings that has received 12 million views. His video, "I have no words, but I will not be silent" was a powerful reflection on darkness and light as one by one his biracial family joined him in a video he filmed from his iPhone.
Martin Luther King Jr. gave people who wanted to be part of the justice movement a commitment card. The committed required participants to:
1. Meditate daily on the teachings and life of Jesus.
2. Remember always to seek justice and reconciliation — not victory.
3. Walk and talk in the manner of love, for God is love.
4. Pray daily to be used by God.
5. Sacrifice personal wishes in order that all people might be free.
6. Observe with both friend and foe the ordinary rules of courtesy.
7. Seek to perform regular service for others.
8. Refrain from the violence of fist, tongue, or heart.
Let's ask God to empower us to be game changers that impact our communities in a positive way that helps bring healing to our nation.