A Still Small Voice; Miraculous Results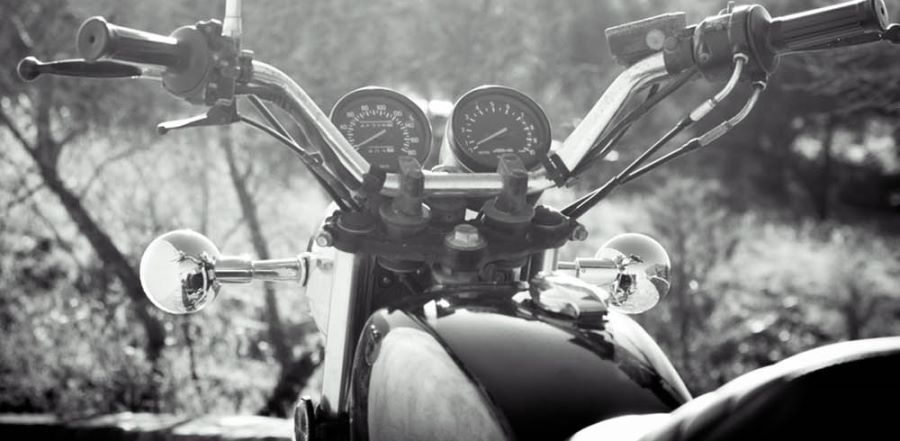 Don't miss any stories. Follow AG News!
It was Saturday, Sept. 17, and it was surreal — like driving by a movie set or re-enactment. A motorcyclist, who was not wearing a helmet, had apparently clipped the back of a trailer being towed by pickup truck on a two-lane highway. The impact caused the biker to lose control, putting the bike into a slide, and throwing the man from his seat and rolling him down the road like a rag doll. As Geoff McLarty drove up moments later, the man was lying on his back, motionless. The skin of his bare head had been ripped open, blood soaking the pavement where he had come to rest.
McLarty, 31, the Creative Arts pastor at Evangel Assembly of God in Wichita, Kansas, for the last four years, has no formal medical training, was unsure of how to perform CPR, his wife and young son were in the car with him, and it appeared someone was already calling for help.
It was decision time . . . it would be easy to simply keep on going.
"But I felt like the Holy Spirit told me that I needed to do something, even though I didn't know what I could do," McLarty says.
Surprising his wife, Kylie, — and perhaps even himself a bit — McLarty made it past the accident scene then pulled off the to the side of the road, got out of his car, and ran back down the highway toward the injured man.
"Honestly, I was completely shocked," Kylie says, recalling Geoff's decision. "I kept thinking, What is he going to do? We had our 2-year-old son in the back seat, it was dark, and we were just trying to get home after a long day at the fair. But then I began to pray for the injured man and knew in my spirit that we were there for a reason."
When Geoff approached the hurt man, he could tell immediately that he was in bad shape. "There was a lot of blood, I could see his head was split open, and he was making this awful gasping sound, even though he was completely unconscious," Geoff says.
He grabbed the man's left hand and started praying out loud for him. While he was praying, a nurse arrived on the scene and began to feel for a pulse. She was unsure if the man had a pulse any longer, but if so, it was very faint. The nurse referred to the gasping sounds the man had been making as what they call a "death shudder." He was now limp and motionless, but Geoff continued to pray.
When, what felt like a long time later, the Kansas Highway Patrol arrived, they immediately began performing CPR, releasing Geoff to go home. He felt certain the man was dead, and uncertain as to why he felt the Holy Spirit had told him to stop.
Arriving home, Geoff was unsettled by the experience and driven to find out who the man was and what had become of him. So through social media, he asked for help. A friend of the man's family connected with Geoff a few days later, giving him the man's estranged wife's contact information — she wanted to speak with him.
The motorcyclist's name was Jim Harmon Sr. His wife, who explained that they were in the process of getting a divorce, would tell him that the police were able to revive Jim, but his heart would stop again while being airlifted to the hospital, only to be revived again. Geoff would pray over the phone with her, and would continue to pray for Jim over the next few days before paying Jim a visit in the hospital on Friday.
"I met Jim's sister at the hospital and she thanked me for my concern, but that the doctors had said there was minimal brain activity and there was nothing more they could do but make him comfortable. They were recommending the family 'pull the plug,'" Geoff says. "The sister had decided to wait until Tuesday so family members could make it to Wichita to say their 'good-byes' before taking him off life support."
Geoff, who had seen God restore a church member with a traumatic brain injury not long ago, understood the struggles the sister must have went through to make the difficult decision, but emboldened by the Holy Spirit and supported by prayer, he spoke the words — although somewhat daring words — God placed on his heart.
"I told her, in all due respect, God would not have brought him back twice for nothing — there's a reason Jim is still around," Geoff says. "She politely thanked me for being encouraging, but felt it was time — Jim was suppose to go home."
He then prayed over Jim, praying that God would bring him back and bring him back fully — a brave prayer when doctors and family are convinced that Jim is nothing more than a vegetable. Nothing miraculous happened following the prayer, and Geoff left, but left thinking, God, you're going to do something big here. He continued to passionately pray for Jim on his own and with his worship team.
Tuesday came and past. No word. Out of respect for the potentially grieving family, Geoff did not impose himself, but continued to pray.
"On Thursday I was rehearsing with the worship team when I stopped and texted Jim's sister, just letting her know that I was praying for her," Geoff says. "She called me back and left a voice message . . ."
Geoff pauses to regain composure. Jim was still alive — not only alive, but doing amazing well! At 3 a.m. Tuesday morning, just hours before doctors would have pulled the plug, there was dramatic improvement in Jim's condition. His brain activity spiked and now there was physical movement. The doctors were stunned!
Praises to God followed by tears of awe and joy flowed freely among the worship team. The next day, Geoff would visit Jim, where he would pray for him again, and Jim would squeeze his hand back in gratitude. Although Jim still has a long road to full recovery, he's now walking and talking, far exceeding anything the doctors conceived as a possibility. In fact, Jim is in the process of being transferred to a rehab facility closer to family in Arizona.
But as obviously meaningful to Jim and his family was God's answer to prayer, it has also bolstered the faith of Geoff, the worship team, and those attending Evangel AG.
"This experience has truly showed me the power of praying without ceasing," Kylie McLarty says. "Even when all hope is lost, keep praying. You never know when God can just show up and turn things around."
Geoff agrees, adding, "I've prayed hundreds of thousands of prayers and seen God work amazing miracles, but God knew I needed encouragement. He strengthened my faith through my obedience . . . and I just can't emphasize enough, never give up! Always listen to the Holy Spirit and be obedient. There's no telling what God can and will do through and in you."