A Testimony of Persistence and Patience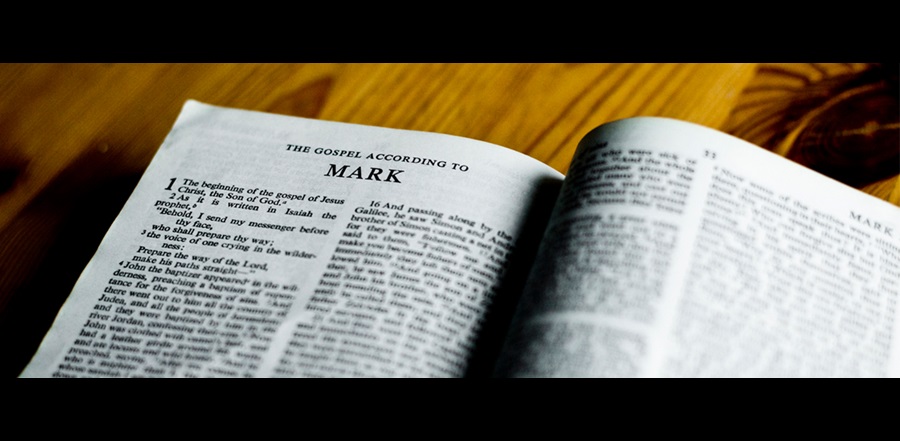 Don't miss any stories. Follow AG News!
Her name was Mary. She had faithfully attended a Christian church for nearly all of her life, but she readily admits, she was committed to her parents and their faith, but had no personal relationship with or commitment to God. She had never heard the plan of salvation and didn't even know what it was.
When Mary was 18, she was involved in a horrific car accident. Three of her friends in the car she was riding in were killed and a person in another car also died. Mary was seriously injured, with the doctors telling her parents that if she survived, she would be nothing more than a vegetable.
However, now a licensed minister with a teaching degree and two master's degrees, she has long ago proven the doctors . . . "mistaken."
But the miraculous recovery Mary experienced did not draw her nearer to God; instead it simply led her to question His existence even more — she experienced a miracle while four others lost their lives? Secretly, she started to identify herself as an agnostic even as she participated in and even led some of her church's ministries.
Years past and Mary met and married Ben Moss, a military man. While he was deployed, she began attending an interdenominational gathering at a local church in Springfield, Missouri, called School of Christian Living.
Mary recalls taking the class on the Gospel of Mark. "There was this red-headed kid who had a really good sense of humor and was also very intelligent, teaching the class. I remember him asking, 'Who is Jesus, who is Christ, who is the Son of God to you?' and I was thinking to myself, I would like to know!"
Following the conclusion of the classes, George, the class instructor, recalls Mary approaching him and asking him straight out who Jesus was.
"I told him that I don't believe in Jesus Christ and that I don't believe in the divinity of the Bible," Mary recalls, who was about 28 at the time. "I expected him to argue with me, but he didn't."
Instead George asked Mary to read two books: The Cross and the Switchblade by David Wilkerson and They Speak with Other Tongues by John Sherrill.
George sensed Mary's questions were genuine, so he, with the blessing of his wife, invited Mary over to their small apartment that was on the campus of Evangel College (now University) to answer any questions she had.
"I had no idea he was Assembly of God," Mary admits. "If I would have known, I wouldn't have gone!"
When Mary arrived, George, who at that time was 25, recalls she had a yellow note pad with her — filled with pages of questions.
George and his wife, who was expecting their first child, spent several hours answering Mary's questions to the best of their ability. George recalls Mary had few lightweight questions, instead they showed much thought and were intensely profound.
At the conclusion of their time, Mary was still not convinced, but her search for truth was driving her. The next week, she returned to the couple's apartment with a whole new list of in-depth questions.
"This kept on for weeks and weeks," George says, who adds he wasn't always sure the answers he was giving were being accepted by Mary, but he relied on the Holy Spirit to fully communicate the answers to her heart and soul. "Finally I told her, 'I've told you all I know to tell you Mary, faith is resting in the sufficiency of the evidence — it's not a leap in the dark; its evidence is compelling.'"
Mary left, unable to make a decision. But she returned to the apartment yet again the following week, only this time, instead of pages of questions, she had written out her confession of faith. The threesome knelt in prayer and Mary became a totally sold-out believer and follower of Christ. Mary began seeking the baptism in the Holy Spirit, and under the ministry of one of the first AG Military Chaplains, Stanford Lindzey, she experienced the Baptism with evidence of speaking in tongues.
Not long after this, George lost touch with Mary. However, when Ben returned from deployment to find Mary a passionate born-again Christian (attending an AG church no less!) he would have none of it. At first, he would only drive her to church if it was bad weather, but finally, through Mary's transformation, he decided to attend a service. Mary recalls that not long after, Ben accepted Christ as his personal Savior. At the time, Russ Turney was their pastor — he also spent hours answering questions for Mary. Later, Turney became the Asia Pacific Regional director for AG World Missions.
Mary vividly recalls when David Wilkerson visited Springfield. Already well-known for his ministry and The Cross and the Switchblade, George had connected with Mary to let her know Wilkerson would be in town.
Whether it was reading Wilkerson's book, hearing him in person, her heart to reach the lost, or some combination of the three, God planted a burden for girls trying to break free from life-controlling addictions in Mary's heart. With Ben's full support, she would spend years serving as counselor to the women of the Teen Challenge center located in Kimberling City, about an hour's drive south of Springfield.
Mary became a licensed AG minister, earned a second masters through AG Theological Seminary, was one of the early members of the now mega-church, James River, and when Frank Reynolds, then the national director of Teen Challenge, began looking at starting a Teen Challenge center in Springfield, one of his first calls was to Mary and Ben to help establish it. A pretty amazing journey for a former agnostic.
But none of this would have been possible if some "red-headed kid" and his wife would not have been willing to patiently give of their time to ultimately lead Mary to Christ (circa 1966).
That kid and his wife? That would be former AG General Superintendent George O. Wood and his wife, Jewel. Although Ben passed away in 2001, Mary made it a point to be at George's retirement reception in October to congratulate him and thank them once again for investing in her.
As Mary reflects on the class George led all those years ago, she says, "You know, that was an interdenominational class, and there never was an Assembly of God person teaching there, never . . . , George was probably the only AG person who ever taught there, and God had him there for me!"