An Appreciation for Clean Water and the Gospel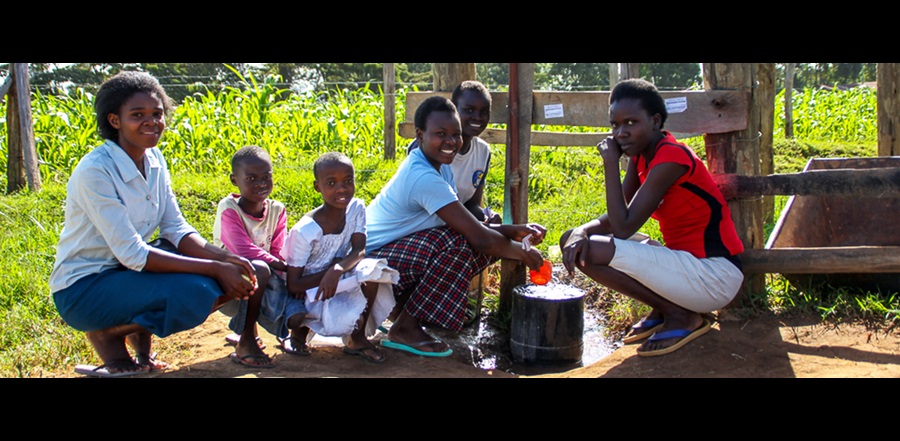 Don't miss any stories. Follow AG News!
Charles Rukwaro vividly recalls his childhood. In Kenya, East Africa, every morning his mother joined other women in the village as early as 4 a.m. to go in search of clean water for their families. Carrying their containers on their heads in the darkness, the women walked for miles one way to reach drinkable water. And those years that drought struck, the daily journey was even longer as the lifeline to water was sometimes stretched dangerously thin.

Decades later, when now "Pastor" Charles Rukwaro found an opportunity to bring change in Africa, his personal experiences make it easy to understand why he recommended digging wells for African villages.

"We lived in an agricultural village — we were farmers," the 47-year-old Rukwaro says. "Animals were being raised all over the place." The large number of animals meant nearby ponds and seasonal streams were contaminated by animal waste. But the real struggle came when drought struck and villagers had to provide water for the animals as well as themselves.

Raised in a Pentecostal church, Rukwaro grew up and became a Pentecostal minister. He married and started a family with his wife, Linah. They ministered in a larger village for about 10 years where water was more readily available, but Rukwaro never forgot the value of or hardship frequently accompanying attaining clean water.

In 2008, Rukwaro and his family moved to the United States. It wasn't easy at first, but in 2009 they started to attend Lynnfield (Massachusetts) Calvary Christian Church (AG). Rukwaro liked what he heard. In 2011, the lead pastor, Timothy Schmidt, was going to Kenya on a missions trip and invited Rukwaro to come along.

Through that trip, Schmidt and Rukwaro began a friendship, and in 2012, Schmidt asked Rukwaro to join the church staff as an associate pastor to lead prayer, evangelism, and compassion ministries for the church.

Over time, Rukwaro felt more and more impressed that Calvary Christian needed to be a part of Africa Oasis Project — the AG World Missions ministry that digs water wells that include a spiritual purpose. The pastor and congregation, which Rukwaro says are very missions minded, liked the idea. Now, all he needed to do was raise the money.

"If you're a Kenyan, people believe you automatically know something about running," Rukwaro says with a bit of a laugh. "So, I started a 5K run that was a part of a family fun day to raise some funds for digging the wells."

Leighton O'Connor, a lay minister at Calvary Christian, partnered with Rukwaro in developing the event, which includes a community barbeque.

"We have anywhere from 175 to 275 runners and walkers every year," O'Connor says of the annual event that began in 2014. "And following that, is a family fun day, that includes a free barbeque meal, which is a way of thanking the racers, walkers, sponsors, and volunteers. It's also a great draw to encourage people to attend, even if they are not a runner or walker."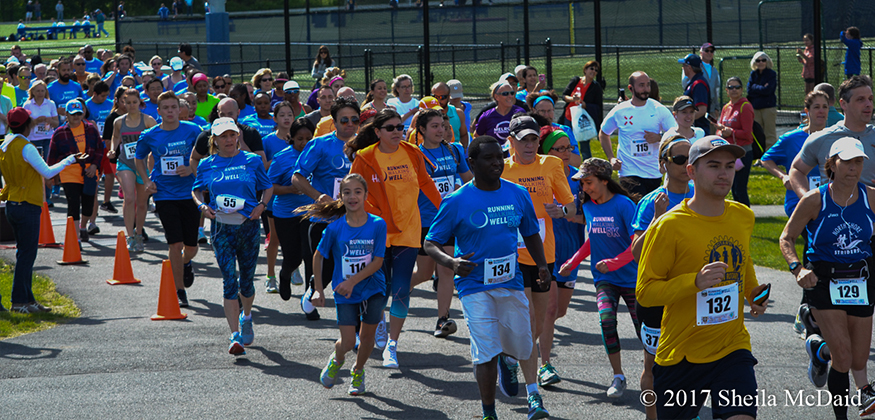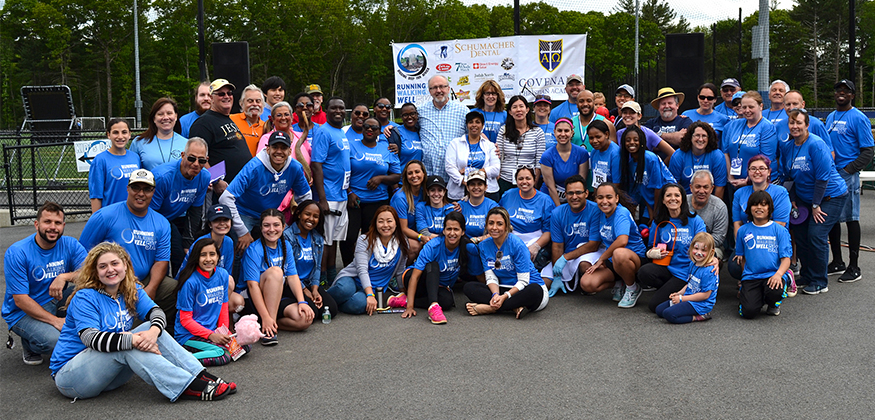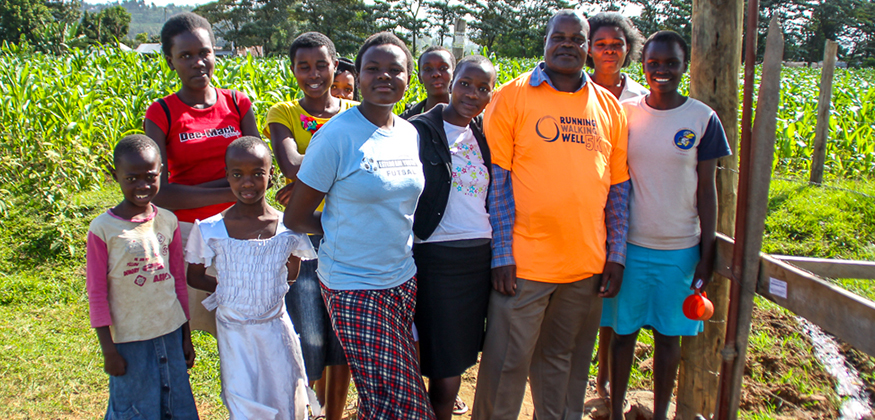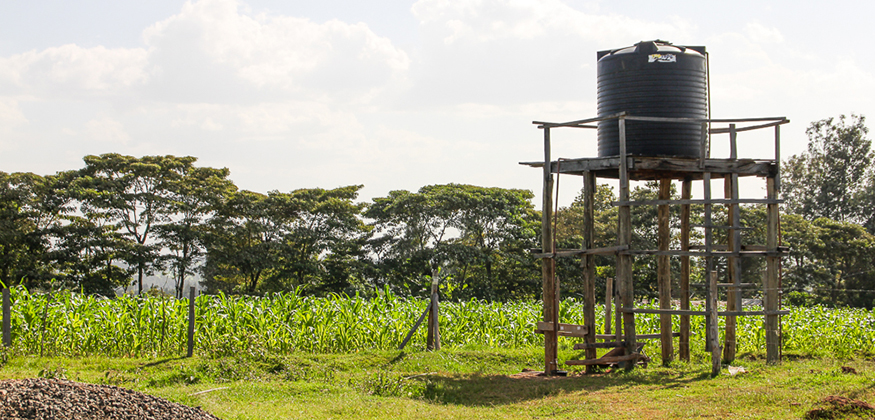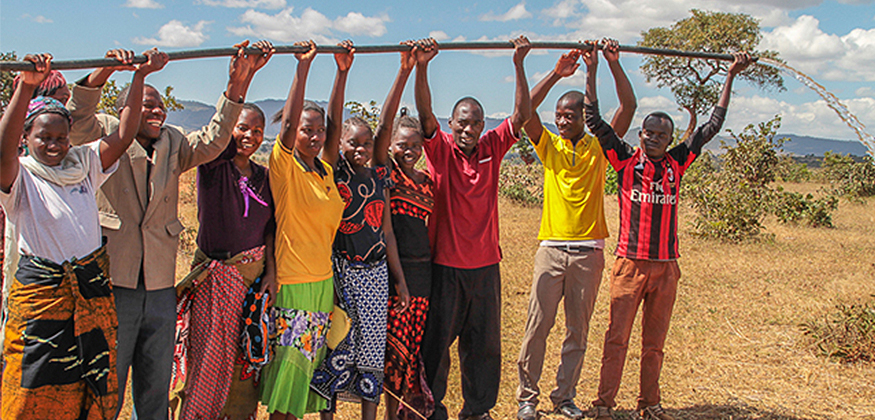 Calvary Christian, which averages between 1,400 to 1,700 on Sunday mornings, has used the event to partner with Africa Oasis, missionaries, and national pastors to dig wells in Kenya, Tanzania, and Ghana. With this year's fund raiser, they are returning to Kenya to drill another well.

"In addition to drilling the well, we are working to raise money to also build the support system for the well, including the holding tank and tower, piping, and shelter," O'Connor says.

The wells, which are typically drilled on church property in a village, have produced the intended outcomes — villages now have a nearby source of fresh, clean water and the local AG church has an immediate connection to every family in the community.

"The wells have created good relationships between the churches and their communities," says Rukwaro, who has joined O'Connor on two of his trips to Africa to visit the well sites. "The people really appreciate the efforts the churches have made."

But the African churches aren't the only ones seeing improved community relations. One of the unexpected blessings for Calvary Christian has been experiencing better relationships within their own community.

"We have been able to connect ourselves with our neighbors, who in the past did not see the relevance of the church in their neighborhood," Rukwaro says. "But now that people see the church involved in physically improving the lives of people, they want to join in because they want to connect with that."

In addition to improving the lives of people overseas, Rukwaro says Calvary Christian is also heavily involved in meeting local physical needs. "We feed about 250 to 300 families every month working with a local food bank, we have a prison outreach, a pantry, an ESL (English as a second language) program, and we take inmates' kids to camp each summer."

Recently the church decided to make the well program a separate non-profit so it could more easily pursue grants to help expand its reach. "We incorporated as 'Good Hope, Inc.' and I'm the director of the program," Rukwaro explains. "The wells are now called 'Good Hope wells' and we are looking to expand the church's ability to meet humanitarian needs in order to have the opportunity to meet more spiritual needs."

Introducing people to Jesus is the ultimate goal for Rukwaro and Calvary Christian. But they also fully understand that for every container that is first filled with clean water, the result is an open door to share the gospel and, potentially, for a soul to be filled with the Living Water only God can provide.