An Unlikely Journey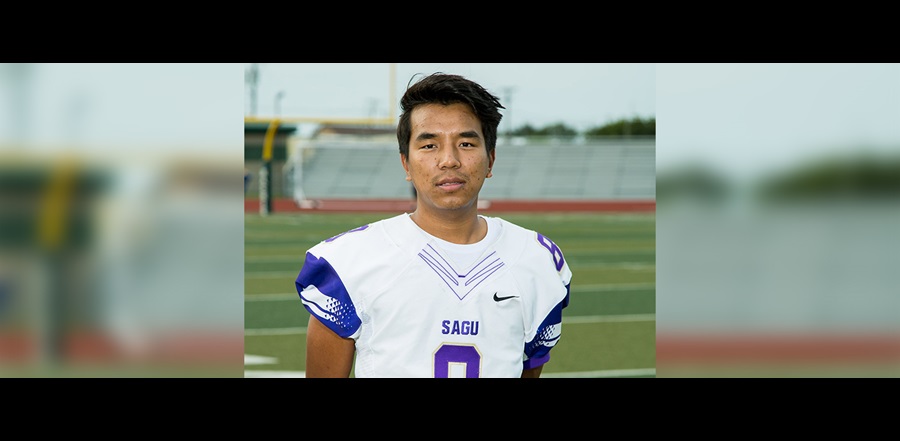 Don't miss any stories. Follow AG News!
At 5'8 and 150 pounds, Southwestern Assemblies of God University's (SAGU) kicker Tluang Hmung may not look like a force to be reckoned with on the football field. Yet, the stand-out kicker from Lewisville, Texas, has made a name for himself as a valued member of the Lions.
Hmung finished the season ranked ninth in the nation in the NAIA Division I for scoring (kicking) with 7.1 points per game, and ninth in total scoring (kicking) with 78 points. He was ranked four other times in the top 20 in different kicking categories.
While Hmung's success on the gridiron is no small feat, his personal story of perseverance through persecution is truly inspiring.
Hmung and his family previously lived in the Chin state of Myanmar (formerly known as Burma). "My biggest memory from my time living in Burma is waking up early in the morning and going to Sunday School with friends," recalls Hmung.
Though Hmung may have fond memories of attending Sunday School, growing up as a Christian in a country that is primarily Buddhist resulted in continued bouts of religious persecution directed at him and his family.
Eventually, his family made the decision to leave Myanmar and flee to Malaysia when he was just 10 years old. "It took us about eight hours to get to Malaysia and we walked in the middle of the night," explains Hmung.
Once in Malaysia, the Hmung family was able to decide their next step. With Hmung's grandfather living in Lewisville, they decided it would be their next destination. The Hmung family made the move to Texas in 2005.
Moving 8,500 miles away from the only home they had ever known posed many challenges for Hmung and his family. "When I arrived here I was just overwhelmed," he says. "Everything was different — the food, people, houses. I also didn't speak any English."
Hmung may have initially felt out of place, but he would soon find a second home on the football field. Football was completely new for him. However, Hmung grew up playing soccer in Myanmar and through a little encouragement from his father, he tried out as a kicker for the football team in middle school. He quickly found success as the position fit him perfectly.
Today, Hmung is a sophomore at SAGU and continues to showcase his talents on the football field.
Beyond football, Hmung is preparing for his life outside of SAGU. He is currently studying youth and student ministries. "I'm hoping to become a youth pastor or coach when I'm done with school."
However, before he crosses the graduation stage, the Lions look forward to more years with Hmung leading the charge at every kick-off.