Austrian Church Plant Flourishes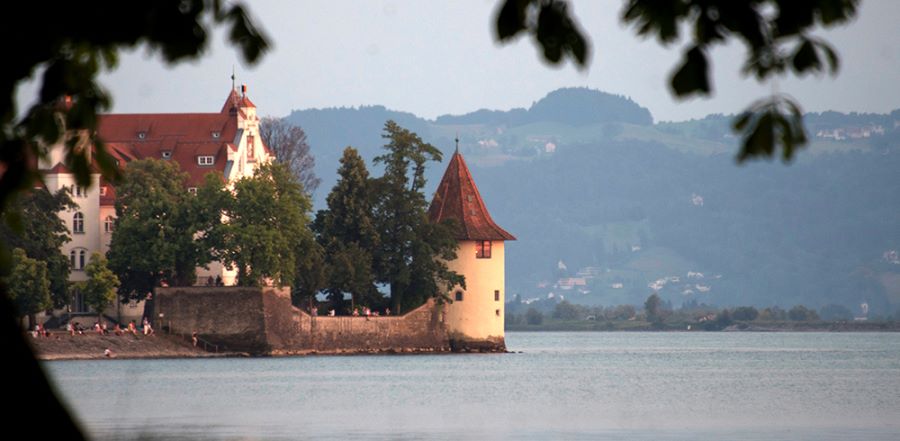 Don't miss any stories. Follow AG News!
Outside a large building complex in the idyllic Austrian city of Bregenz, two very different signs hang one on top of the other. The one below — Low Life Bar. The one above — Free Christian Church.
AGWM missionary and church planter Paul Clark smiles. "The bar is being very honest about what it is," he says. "And we are being very honest about what we are!"
Paul and his wife, Mechthild, planted Free Christian Church in 2016, having already planted six congregations in neighboring Germany.
Free Christian serves around 50 members, a blend of men, women, and children of all ages, walks of life, and nationalities. Nearby Lake Constance is breathtaking, ringed by foothills of the Alps and sharing its shoreline among Austria, Germany, and Switzerland. The church enjoys a prime location for attracting people from all three nations.
The church's name is strikingly unique in the European landscape of state-run churches.
"In Austria, Germany, and Switzerland, people are usually registered at birth either with the Catholic or the Lutheran church, based on the traditional affiliation of their families," Paul explains. "When they get jobs, automatically a church tax is deducted from their paychecks. There is no choice involved, and usually no connection. It is cultural tradition, nothing more. So, the concept of a free church — joined of one's own free will and financially supported by one's own free will — is very new and can be hard to grasp."
Once inside the larger building complex, bright signs point attendees to the entrance of the church — a spacious, immaculate, and beautifully lit facility Paul and Mechthild personally decorated and equipped. The church's Corner Café is a valuable point of connection and fellowship before and after services, and the Kids' Club hums with activity during morning services.
The Clarks and their congregation also reach actively into their community, participating recently in the Bregenz City Festival to connect with families through music, face painting, and the distribution of balloon animals. On July 7, they conducted a baptism at Lake Constance, worshipping openly on shores crowded with vacationers before celebrating with fellowship and a cookout.
British-born Sarah and her Austrian husband, Roberto, attended the baptism and the following Sunday morning service.
"We have storage for our business in the same building as the church," Sarah says. "When we moved here from England, we were so concerned with being able to find an evangelical church, as we were attending one that we loved in York, but they are not so common in other parts of Europe. We saw the sign for Free Christian Church when leaving our storage unit one day, and could hardly believe it! We were so happy to find it and to be able to attend. It feels so right."
"As a church planter, over the years many of our first gatherings in various cities were scarcely attended and one wondered if a church would be established," Paul remembers. "I will never forget one of our first Bible studies in Saarbrücken where no one showed up except my own family. My son Michael, who was 4 at the time, started crying and asked, 'Dad, will anyone ever come to our church?'" (Michael and his wife, Laura, are Assemblies of God missionaries.)
At Free Christian Church Bregenz, the Clarks rejoice in the growth and solidarity of the congregation, and request prayer for new converts among them.
Edwin Jung, superintendent of the Freie Christengemeinde (a member of the World Assemblies of God Fellowship) Austria writes, "I am thrilled that Paul and Mechthild are planting a church in Bregenz. The city has been on my heart for many years. One of my great aunts, who is now with the Lord, fervently prayed for decades that a Pentecostal church would be planted in Bregenz. She would not live to see her prayers answered, but as her nephew, I am personally witnessing the answer to her prayers."
To read more about Free Christian Church, the Clarks, and their ministry, stay tuned for the December 2018 edition of
WorldView
magazine.