BGMC: When Kids "Get It"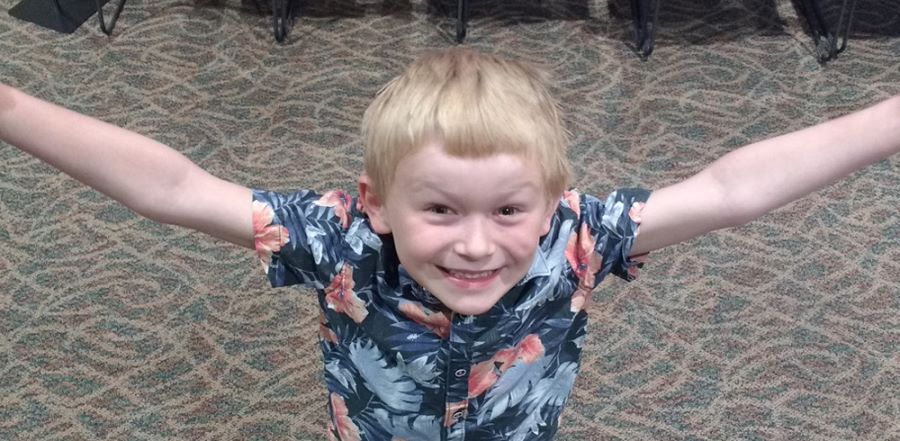 Don't miss any stories. Follow AG News!
"Teacher Dan! Teacher Dan! I brought
four
quarters for
BGMC
this Sunday," Shiloh called out excitedly, his eyes beaming with excitement as he displayed the quarters proudly in his small hands. "I know the boys are going to win now!"
Shiloh is a 7-year-old, blonde-headed ball of energy and curiosity who throws himself whole-heartedly into whatever he's doing. He's not very tall, but what he may currently lack in height, he more than makes up for in "presence."
As BGMC (Boys and Girls Missionary Challenge) coordinator for
Central Assembly of God
in Springfield, Missouri, we periodically have contests and fundraising goals to raise money for missionaries. In the past, our group of 80 to 100 K-5 kids has raised funds for building a church camp in Alaska, reuniting moms and children in South America, helping missionaries get women and children out of trafficking situations — we've even bought dozens of goats and two yaks to help missionaries make inroads in difficult lands.
But this time, it was a simple boys vs. girls fundraiser, with the winners receiving an ice cream sundae and the money going to BGMC to designate as it wished to help meet the physical and spiritual needs of boys and girls around the world.
During the eight-week contest, Shiloh was never shy about helping out with his BGMC quarters for the boys' team, regularly seeking me out to let me know he was going to give in the BGMC offering. And when another boy brought in a Buddy Barrel bank full of coins, Shiloh was like a human firecracker, jumping up and down, yelling and pointing — he was beaming so brightly I wasn't sure if lights in the auditorium were really necessary.
But I was concerned. Was the excitement just about the contest? Even though we emphasized every week how the contest was fun, but the important thing was that kids around the world were going to hear about Jesus and, for those who needed it, have regularly meals . . . was that message getting through?
As we have a 15-minute BGMC lesson each Sunday in Central Kids, we ask for a girl and a boy volunteer to come up and pray over the BGMC offering before it's given each week. Some of the prayers are interesting, as the younger children periodically start praying for their families, but the older elementary kids seem to be able to target what the offering is all about.
But what about young Shiloh? Was his extreme excitement just about the contest and a sundae?
On the final week of the contest, I asked for volunteers to pray. Shiloh's hand shot up, his body quivering with excitement and his arm reaching to its very limits. Of all the kids, he had been the most passionate about this contest. I called him up to pray for the boys' offering thinking,
Okay, now we'll see . . . does he get it or is it just about winning?
As Shiloh closed his eyes to pray, it was like a peace swept over him. No longer was he fidgeting or seeming like he was about to bounce out of his skin. Instead it was as if Shiloh was in respectful conversation with God — not repeating a rote or mechanical prayer. The words that came from his lips brought tears to my eyes. He prayed with a passion beyond his years about kids needing to hear about Jesus, asking that God would use the money given to help kids around the world learn about him and not go hungry. God's presence was undeniable.
I was choking back the tears as God had revealed himself to me through Shiloh. The kids were "getting it." God was getting through to them!
But there was one remaining defining moment. Even though it didn't appear to be so at first, the boys won the contest. The sundaes were theirs! As we were preparing to serve the boys, I was informed that we actually had enough sundaes for the girls too — that is, if the boys thought it would be okay to share the sundaes with them.
When I posed the question to the boys, it was Shiloh's voice that led and rang out above the rest of the boys: "Yeah!" he screamed, leading a chorus of affirmations — his face once again beaming with excitement as he pumped his fist into the air.
It was a good day.