BGMC a Priority for Small Church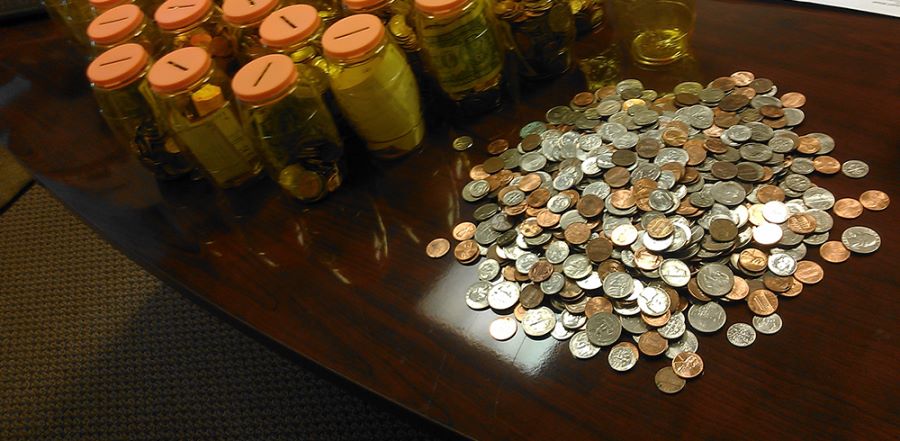 Don't miss any stories. Follow AG News!
For nearly 30 years Pastor Daryl and Betty Pennington have been leading McClusky Assembly of God, located in the geographic center of North Dakota. It's a small church of about 40 people in a small community of about 400 people in a sparsely populated county of maybe 1,400 people.
Pastor Pennington recognizes the church will never be a mega-church, but that doesn't keep him or his faithful congregation from making an impact for Christ around the world.
Identified as a part of the smallest of AG church categories (under 50), McClusky AG led the nation in that category for giving to Boys and Girls Missionary Challenge (BGMC) last year. The small, but big-hearted church remarkably gave more than $11,000 to BGMC in 2014.
"Believe it or not, small churches are the backbone of the success of BGMC," states David Boyd, senior director of BGMC. "I'm a statistics guy and I study our churches across the nation and, by and large, when a small church catches the vision of teaching their children to give, they rarely drop it. It continues year after year."
Pennington explains that although BGMC is typically a children's missions effort, with only a handful of children attending the church, the entire church has embraced BGMC.
"The children participate in BGMC," Pennington says. "In addition to giving their own offerings, they also are the ones who take up a monthly BGMC offering from the church."
Pennington says that he has been passionate about giving to BGMC since he was a child. "I remember when I got my first wooden Buddy Barrel [bank] for giving to BGMC and putting my pennies and nickels into it," he says of the obviously fond memory. "Some of our members still use their barrels."
Pennington also credits the church's BGMC coordinator, Bev Faul, for the success. Faul regularly presents BGMC projects to the church. "Every year she brings BGMC projects to us, such as backpacks or winter clothing for kids and the church really gets behind those."
"Often in successful BGMC churches you will find a volunteer BGMC coordinator like Bev Faul who has a passion for missions and a passion to teach kids about missions," Boyd says. "This is an example of a church that is raising up the next generation of missionaries! We'd love for every church to do something to teach their kids about BGMC. We have a great curriculum to teach kids about missions and it is free -- churches can email bgmc@ag.org to ask for it."
Even though McClusky AG has been recognized by the national BGMC office for its outstanding contributions, Pennington says it's not about trying to win a contest or come in as the top-giving church -- it's about compassionate giving. "We don't talk about how much money we have raised throughout the year," he says. "People give as the Lord impresses upon their hearts to give."
It would seem that with such a significant amount being poured into BGMC, this small church would be unable to do much else. But that's not the case. "We also support a number of missionaries in a pretty generous fashion," Pennington says.
With literally decades of giving to BGMC, Pennington says BGMC has long ago become a part of the DNA of the church that is being passed down through the generations. "We use BGMC to emphasize missions giving to the children so the vision for giving towards missions will continue!"