Back from the Brink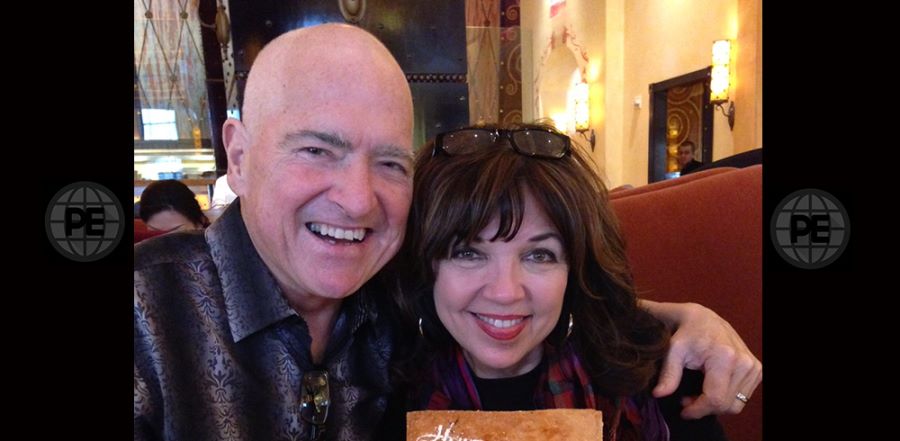 Don't miss any stories. Follow AG News!
Three summers ago, then 59-year-old Rick Berlin appeared to be the picture of health. A lifelong athlete, the executive pastor of Shreveport Community Church of God in Louisiana was training for a half-marathon.
But in June 2012, the Assemblies of God pastor bent over and a bone in his chest cracked.
"I knew there was something wrong," Berlin recalls. "After being misdiagnosed a couple times, I went in for a full body scan -- and I lit up like a Christmas tree. I had lesions everywhere in my body."
The diagnosis: stage-three multiple myeloma, cancer of the blood. A doctor informed Berlin that he had 12 billion cancer cells in his body, one of the worst cases he had ever seen.
Berlin and his wife Nancy went outside the doctor's office, held each other, and wept. Subsequently they broke the news to their three children.
"It's going to be a fight, and Dad's ready for it," Berlin told them.
The odds didn't look good. At stage three, multiple myeloma patients typically can expect to survive a little more than two years with aggressive treatment, according to the American Cancer Society. In Berlin's case, treatment was complicated by the spread of the disease to his neck, and into his bones.
Radiation treatments were first, targeting lesions in his neck, back, and legs. Multiple rounds of heavy chemotherapy followed, and then Berlin, accompanied by Nancy, moved on to the Texas Oncology Center in Dallas to have his stem cells harvested, screened of cancer, and returned to his disease-ravaged body.
For a while, it worked; the stem cells attacked and rolled back the cancer. But Berlin, his immune system weakened by the radiation and chemo, contracted pneumonia. No sooner than that was addressed than, three months later, scans showed the cancer had worsened.
Once more, it was back to Dallas and two more rounds of heavy-duty intravenous toxic chemical cocktails. The three-hour drive between Dallas and Shreveport was no longer an option for the frail patient, so the Berlins were forced to lease an apartment to be near the hospital while he recovered enough to bear what was considered a last-ditch treatment: a stem-cell transplant from his younger sister.
The cells were pumped into Berlin's body in August 2013. He has been in remission since, a medical long shot that, he is convinced, miraculously succeeded through having the faith to see God's healing provided through prayer -- and modern medicine.
Berlin acknowledges that as a faith-healing believer and Assemblies of God minister, he initially had doubts about the course he ended up taking.
"I really prayed about that, whether to go to the doctors or just believe for my healing," he recalls. "I felt God said, 'Go to the doctor, but also I'm going to do something in you that's special.'"
God also acted on Berlin's behalf at Shreveport Community Church of God. Other members of the pastoral staff pitched in to handle his duties, and the church kept him on full salary during his treatments and recovery. Many parishioners donated through the church, as well as a "In it to win it" website Berlin's family set up, to help defray some of the medical bills insurance did not cover.
"When Rick went through this, our only concern was for him," Shreveport Community Senior Pastor Denny Duron says. "This has been a great journey of victory for us, to see this wonderful healing that he has experienced."
Berlin, now 62, once more is training for a half-marathon, his health and vigor restored as he works out five days a week. But he hopes his story of going through the cancer crucible can help others facing dire illnesses.
"When you're told you're going to die from a disease, all sorts of thoughts can come: what we've done, when we could have done it, or should have done it," Berlin says. "There can be despair, hopelessness, and I understand all those feelings. Every day, God gave me something from his Word, that assured me I was going to be fine. He's been my provider -- and my healer."