Berlin: Tragedy Leads to Ministry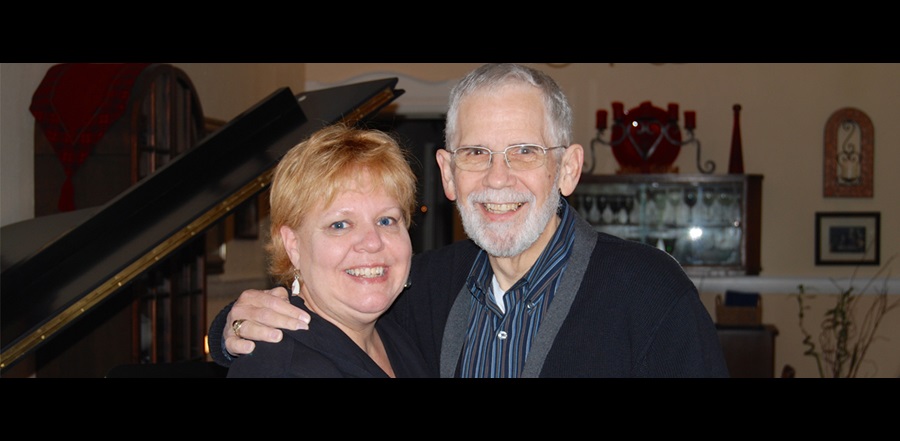 Don't miss any stories. Follow AG News!
Following is a report by John Butrin, an AGWM missionary in Berlin, Germany.
In a culture where church has become merely a historical concept and God has ceased to have practical relevance, Matthew's Table — a ministry my wife, Gayle, and I have operated in Berlin for 18 years — addresses the most basic of human needs — that of genuine, loving relationships.
Because many people in Europe have a negative attitude regarding the church, Gayle and I have dedicated the home atmosphere of Matthew's Table as a sanctuary where people can simply sense the warmth of God's presence. We host a variety of meal functions, Bible classes, English classes, one-on-one discipleship meetings, and musical events, all for the purpose of relationship building and faith development.
Late on Oct. 11, two male boarders in the 16-unit apartment building in which we live and operate Matthew's Table were involved in a conflict. One man fatally stabbed the other and then fled to the rooftop, from which he jumped to his death.
During the subsequent police investigation and media presence, we have had opportunity to speak with virtually all of the other residents, several of whom have asked us to pray with them. This tragedy comes less than a week following our annual Hoffest (a building-wide grill party which we sponsor) where we had conversations with both of the men involved.
Because of the ensuing fear and emotional distress over the violent loss of life which had come so close to home, Gayle and I felt prompted by the Holy Spirit to offer a gathering at Matthew's Table as an opportunity for our neighbors to encourage each other and to pray.
Eleven residents, including the woman in whose flat the violence occurred, attended the event. Also present were the parents and older brother of the murdered man, as well as two more of his longtime friends.
We began the meeting with prayer and then Gayle and I shared our testimonies of peace in knowing Jesus. During the next two hours, the peace of God filled the room and brought a sense of calm assurance to the family as well as to our neighbors, dissipating their fear, anger and grief.
We believe this event was a significant step on the pathway that is leading our neighbors to eternal life through Christ. Please continue to pray that we will be sensitive to every opportunity to represent Jesus.
The opportunities resulting from this tragedy embody our purpose and very name — Matthew's Table — born out of Christ's response to criticism for eating with people from various strata of society at Matthew's house: "I have come to call sinners to turn from their sins, not to spend my time with those who think they are already good enough" (
Luke 5:32, NLT
).
For more information about Matthew's Table, visit their website at
www.matthewstable.org
.