Church Plant Continues Upward Momentum Through Acts 2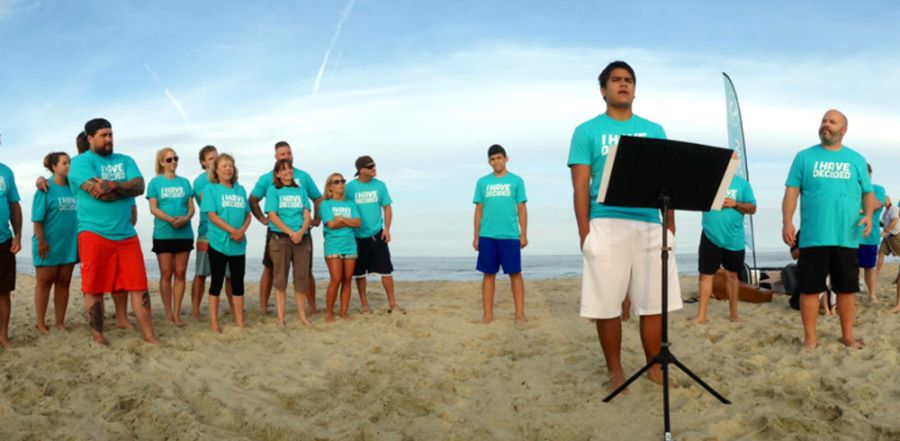 Don't miss any stories. Follow AG News!
Six years ago Searchlight Church started with 15 people meeting in the living room of Pastor Chris and Cheryl Colletti's home in Long Branch, New Jersey.
As the church focused firmly on their commitment "to live like Jesus lives and love like Jesus loves," the numbers grew and forced them to relocate. Searchlight Church started meeting in a nearby school, continuing their healthy focus and thriving.
Retaining that momentum of growth was front and center in Pastor Chris Colletti's mind when he embarked on the church's first Acts 2 Journey last year. When the leadership team of Searchlight AG arrived at the initial Acts 2 meeting with other churches in the district, their church, unlike many of those represented, hadn't experienced periods of plateaued or declining health and wasn't struggling with any major issues. In fact, the church was growing steadily and engaging the community through outreach.
"However, this time was integral for our leadership team to discuss and evaluate our focus and procedures corporately," Chris says. "We were approaching a six-year mark with the church, and that's when statistics show culture traditionally shifts."
Even though the Acts 2 Journey did not create a dramatic before-and-after makeover for Searchlight Church, it injected the energy and focus they needed to continue their healthy church momentum to CONNECT, GROW, SERVE, WORSHIP and GO — the essential elements of Acts 2.
"The beauty of Acts 2 is that it seriously works for every church," Chris says. "I would encourage any pastor of a younger or older congregation to take this Journey. No matter how well you think your church is functioning, there is always room for growth.
"As a result of the Acts 2 Journey, every aspect of church life from Sunday morning to serving in the community has totally changed," Chris says. "I would have to say our every goal now conforms to what God wants us to be as a church."
Now Colletti is using Acts 2 as the everyday "Operators Manual" for the church and regularly meets with other pastors in the community to mentor them in the process.
Colletti also expresses his gratefulness to AGTrust for the scholarship that enabled Searchlight Church to be part of the Acts 2 Journey. "Because of your gift, we were able to advance the work of Jesus here in Long Branch and the surrounding communities. We will forever be thankful for the opportunity to be part of such an amazing program.