Connecting Generations: Giving Them Wings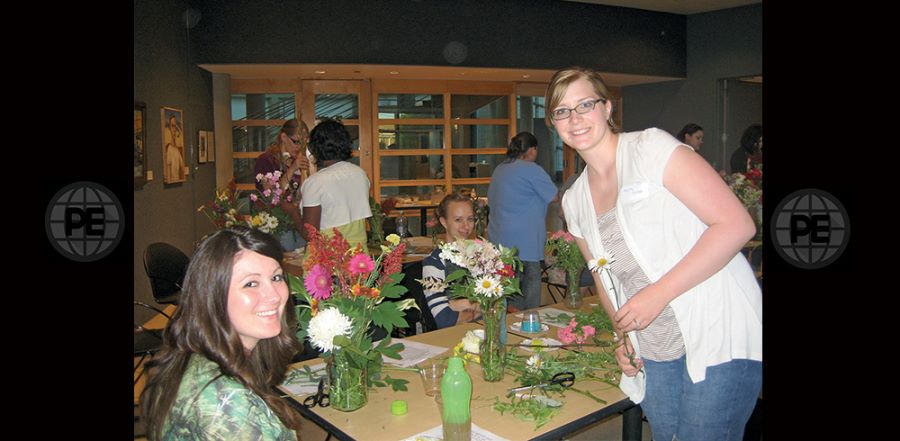 Don't miss any stories. Follow AG News!
A few years ago in Sioux City, Iowa, then youth sponsor Shery Miller noticed that young girls -- including her daughters -- were reaching their 20s still struggling to use the gifts God had placed within them.
Miller had a ministry idea of providing a framework for young women to reach their potential socially, spiritually, and individually; she called it Wings. "We offered a support system as these girls reached for their dreams, explored their callings, and developed their abilities," Miller explained. The group met at a neutral location, a local arts center, so unchurched or other denominational friends would also feel welcome.
Women in their 40s and 50s joined Miller in committing time to the women of Wings in their early twenties. "We did surveys with the girls, researched their needs, then prayed." She continued, "The women committed to listening to the girls' heart passions, and encouraging them to step into God's timing and plan. We offered the benefit of our adulthood -- without judgment or control. We became vulnerable about the years we personally spent searching for answers. We gave the girls a safe place to work through their ideas."
For each meeting, the leaders chose a specific word theme; the group then explored that word from different perspectives. One theme was the word inspire. A human resources professional presented tips about demands in the job market.
The group discovered the spiritual aspect of themes through "Think About It" segments of meetings. For the Inspire theme, the girls and leaders discussed how God placed gifts, talents, and abilities inside each of them -- equipping them to accomplish an adventure He created just for them!
Wings meetings also included art activities, mixers, book and movie reviews, and snacks. Segments of each meeting were fast-paced, allowing girls to come and go as needed to accommodate their busy schedules without feeling guilty.
The women formed long-lasting, deep friendships. Miller led this group until she moved to another location to minister. She concluded, "What resulted from Wings was great fun -- and in seeing these girls begin to lead in their churches and communities. We loved watching these girls try out their wings!"