Global Opportunity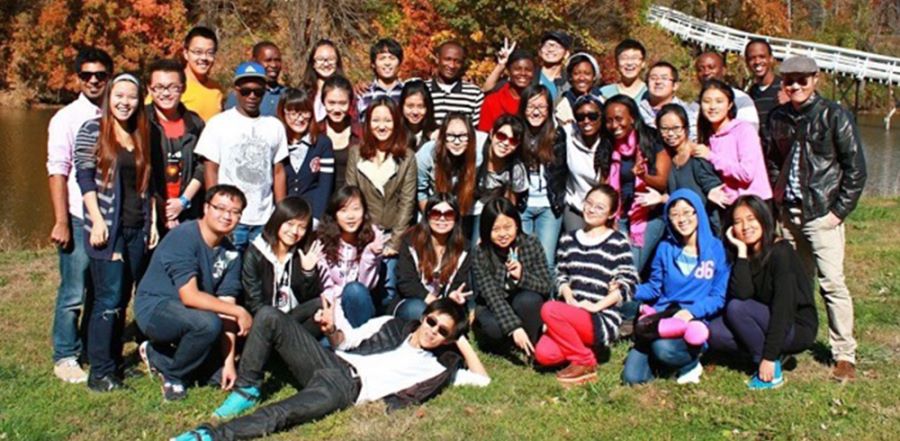 Don't miss any stories. Follow AG News!
When Severin Awori Lwali came to the United States to study at Missouri State University in Springfield, Missouri, he found a much different world than the one he left behind in Kenya.
"You come into a fast-paced, very individualistic society on a college campus," Lwali says. "You're thrown into it, and it's like, 'Hey, cope with it, you'll be OK.'"
But everything was drastically different, from language to food to the way people greeted one another.
"I didn't get the idioms, I didn't get the jokes, I laughed at the wrong time," Lwali says. "Not being on the inside is tough. You have to make the journey from the outside in every setting. It's draining at every level."
Lwali wanted a sense of community, and he found it through the Assemblies of God's U.S. Missions college ministry, Chi Alpha, on campus. Already a Christian, Lwali found people with whom his faith could grow. He eventually became a Chi Alpha U.S. missionary at Missouri State and now works with U.S. missionary Crystal Martin, the director of XA Internationals to increase the ministry's outreach to foreign students in the United States.
Evangelizing and ministry to international students is something that Martin, and her husband, Scott, the national Chi Alpha senior director, have been passionate about for years.
After serving as Chi Alpha missionaries in Arizona, the Martins came to Springfield, Missouri, to lead Chi Alpha Expeditions, which take college students on short-term mission trips. The Martins believe God told them they needed to pioneer a movement within Chi Alpha "to lead this generation to the nations."
The Martins eventually spent a year overseas and planted campus ministries, where they observed students diligently trying to earn a visa to study at an American university. Those students had a difficult task: They would not only have to be at the top of their class, but also find the funding to make the trip.
Once the foreign students land on an American campus, they represent the best their countries have to offer. They also present an evangelism opportunity.
"They end up in Chemistry 101, and the Chinese student we've spent millions of dollars to reach (through traditional missions) is sitting next to a Chi Alpha student," Martin says.
That's not to undercut World Missions, Martin says, but to emphasize the missionary role that Chi Alpha students can play on campus.
Many international students are from countries that are difficult for missionaries to enter, and given that these students are among the best in their nations, they may return home to become influential citizens and key policy makers.
"If we reach them with the gospel of Jesus Christ, we can have a significant impact on issues like human rights and feeding the hungry," Martin says.
With as many as one million international students in the United States by some estimates, that represents a broad mission field.
At Indiana University in Bloomington there are about 46,000 students enrolled, and 6,000 of them are from other countries. Chi Alpha missionary Derek Britt, who serves the campus, says that reaching out to international students has become an important part of the ministry.
"We misunderstand or underestimate the vast opportunity that international student ministry is," Britt says. "It's unbelievable: 6,000 students at IU. All they want and need is someone to trust."
This school year, there are dozens of Chi Alpha small groups meeting across campus, and Britt has encouraged students to look to make friends with international students.
"Our basic responsibility as the people of God to welcome the foreigner and show hospitality," he says.
At Western Washington University in Bellingham, Jonathan Lytle, says there is a natural openness for foreign students exploring a new country to hear the gospel.
And, he says, there is great potential for the spread of the gospel because of the influence they will have when they return to their home countries with a university degree from an American university.
"It's like an entire generation of people who are going to be influential in their generation," Lytle says. "It's not just individuals whom I love but an entire generation who are going to potentially be open to a shift in the gospel."
Chi Alpha missionaries say it is critical to connect international students with missionaries and churches in their home countries so they can continue to grow in a Christian community.
Lwali says international students can play an important role in the effort to evangelize the world.
"Hopefully they will love God and go home, make disciples, and spread the love of God," Lwali says. "We don't get to waltz into Mecca and share the love of God, but the Saudi students can."