God is Still in the Healing Business!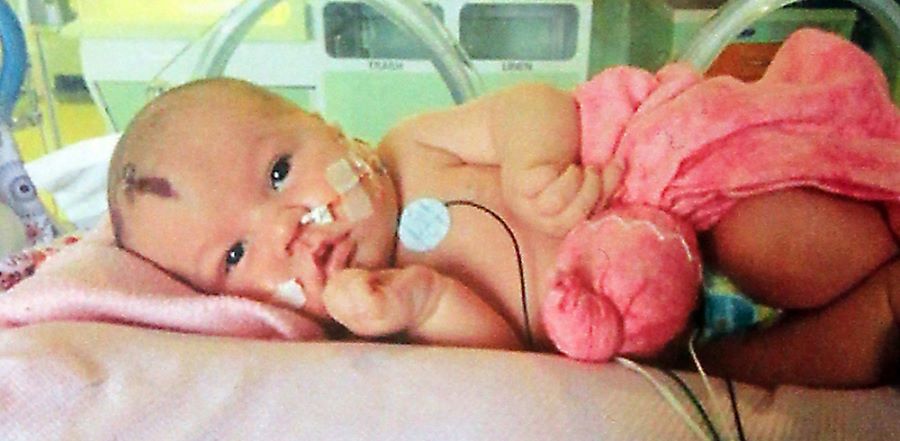 Don't miss any stories. Follow AG News!
Recently PE News featured a story on Jon Smith, the 14-year-old drowning victim who, having been dead for 45 minutes, was prayed over by his mother, and life returned. Less than three weeks later, he walked out of the hospital, body and mind restored, to the utter amazement of doctors and medical staff.
It was, as doctors stated, a bona fide miracle.
Many sniff at the mention of miracles, citing deception and charlatans rather than an all-powerful, but compassionate Creator God. As for the multitude of reports coming from missionaries in third-world nations, scoffers easily discount them due to distance and difficult documentation. 
However, documented, confirmed John Smith-type miracles cause a problem for those who dismiss the possibility of divine healing. Was Smith's miracle the rare exception? 
Within days of the John Smith story breaking, stories of other documented miraculous healings started coming to light. 
For example, Jonathan Carlson was healed of pulmonary stenosis (heart murmur) as a child. Then, as a teenager, doctors gave him a broken back diagnosis, which was later changed to a significant spine defect that resulted in displaced vertebrate. 
"We prayed for a restorative miracle," says Scott Carlson, Jonathan's father and former pastor of Faith AG in Bethel, Vermont. "During his next visit [to the doctor], several months later, Jon and my wife were told that not only was the displacement of his vertebrae improved, but it appeared there was cartilage forming in the area!"
Both these healings were in answer to prayer. But was the healing of his back a short-term medical fluke? Carlson, a standout high school football player when first diagnosed with the back issue, would go on as a senior to help his school win a state title and he was selected to represent the state of Vermont in its annual Shrine football game. He is currently playing for the Evangel University football team.
Sheila Nicholson, wife of Cathedral of Praise (Ruston, Louisiana) AG Pastor Bo Nicholson, while undergoing an outpatient procedure, was diagnosed with stage 4 pancreatic cancer in January 2014. Doctors at MD Anderson in Houston, Texas, confirmed the diagnosis a few weeks later, explaining that without chemotherapy, she would die in three months; with chemotherapy she could possibly live for six months. 
"We told the doctors that we were going to believe for a miracle and asked them if they would work with us in that," Nicholson says. "Then we called our church body to prayer and fasting. We've had a prayer meeting every night since then."
After undergoing five months of chemo, Nicholson felt the Lord telling her to stop the treatments. She did.
According to Nicholson, doctors are dumbfounded. "My doctor told me, 'there's obviously a higher power at work here,'" she says. "The tumor on my pancreas is inactive and every time we go back for a check up it has continued to shrink. But not only is a miracle occurring in my body, but in our church body as well. Everybody's faith has just risen - we want our church to become a place where the healing of cancer is commonplace!"
Ken Jones, former pastor of Central Assembly of God in Arlington, Texas, recently shared about the miracles God performed when his granddaughter and unborn great-granddaughter (Kasyn Grace) experienced placental abruption in the early stages of labor.
Kasyn Grace was delivered not breathing and with no heartbeat, but a medical team finally got a pulse 20 minutes later, with the first breath four minutes after that. While the family prayed on, Kasyn Grace was transported to Cook's Children's Hospital's neonatal intensive care. "The lead doctor came to us and told us that Kasyn Grace could not recover - that she had never seen a baby in this condition survive," Jones says. "We told her that we're believing for a miracle and praying hard."
To the ongoing amazement of doctors, Kasyn Grace improved hour by hour, with the lead doctor now encouraging the family to pray - and they did throughout the night. The next morning, the same lead doctor called and left a message . . . Kasyn Grace had improved in so many areas, death was no longer something she was worried about! Over the next few weeks and months, Kasyn Grace would see her kidneys healed and be pronounced by a neurologist as a "perfect, beautiful baby" after being warned by the hospital that she would have neurological damage due to the trauma she experienced.
In May 2012, Laurie Jayne, an ordained AG minister, wife and mother of two, went from being healthy and having no symptoms of illness to being diagnosed with stage four breast cancer that had metastasized to her lymph nodes, bones, and liver. After receiving confirmation of her diagnosis at Fox Chase Cancer Center in Philadelphia, she was told those in her condition have about six months to live.
She says she began to pray and seek God - she received a prophetic word, that He would heal her little by little.
It began with the healing of her arm, which was 90 percent paralyzed.
"The surgeon was in complete shock because he said that he personally severed the nerves in my arm in order to get to all the lymph nodes out," Jayne says. "The chances of full range of motion after lots of therapy were not good and here I was with zero therapy and immediate and complete healing in my arm - all the pain and horrible cording scar tissue was gone!"
Jayne says the bone cancer was the next to see God's healing touch.
"The bone cancer was all over my neck, spine, pelvis, legs, and torso," she says. "I went in for a scan and my oncologist said he couldn't believe what he saw. He said my body was lit up with bright white spots where the cancer was [but no longer]! He said it was brand new healed bone. His exact quote: 'It is like God Himself put spackle in your bones, Laurie.' The bone cancer was completely gone."
Next came her liver, where surgeons informed her that she had more cancer than liver left, with tumors on the outside and inside of the organ.
"I received a second prophetic word," Jayne says. "The Lord told me that at my next scan, I would see half the liver cancer gone. The oncologist was completely baffled when I told him this and he was even more baffled when he saw my scan results, which confirmed half the cancer was gone." Jayne says her tumors have continued to be "halved" at every check up - with the last check-up showing only three very small tumors (originally she had nearly 30 tumors of various sizes).
Jayne has become known as "Wonder Woman" at her local oncologist's office.
"They say I am the poster child of hope and I'm a walking miracle," Jayne says. "They [her doctors] have all said that I have gone completely against the odds and they have never known a person to be completely symptom free like I am."
Today, Jayne, who attends and ministers at Peckville AG, in Scranton, Pennsylvania, when not traveling for ministry, is totally healed. "I am laying hands on the sick and watching others get their healing, wombs opening, backs healed, surgeries cancelled!" she says. "I can minister to those touched by cancer in a way like never before." Jayne says one experience (of many) that stands out to her was when the cancer diagnosis gave her the opportunity to lead her sister to the Lord and later, baptize her.
"There is no doubt that divine healing is for today," states AG General Superintendent George O. Wood. "I believe that when we humble ourselves before God and seek His face, we will see God and His Holy Spirit perform countless miracles for His glory. My prayer is that through these miracles, those who doubt may come to faith and everlasting life in Jesus Christ."
To learn more about the AG stance on divine healing, including video testimonies of healings, click here.