God's Call -- No Red Carpet, Just Promises -- Part 1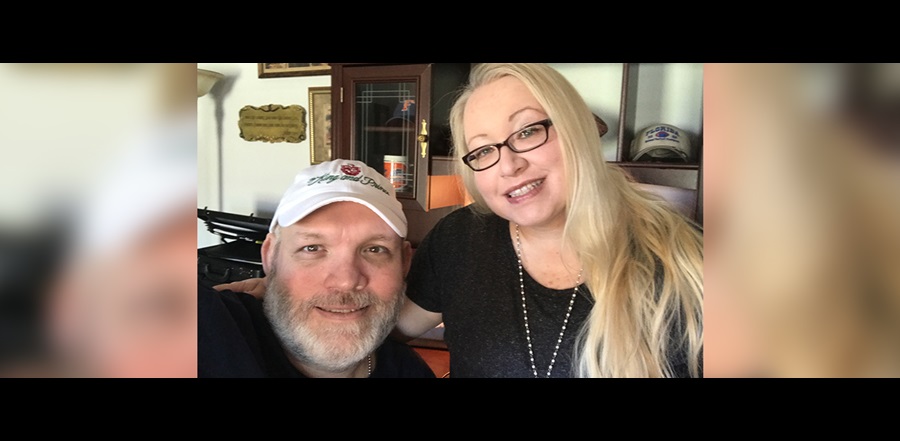 Don't miss any stories. Follow AG News!
What would it be like if God called you into the ministry, and when you responded you lost your home, your car, your life savings, were diagnosed with a terminal illness and later became so ill that doctors urged your family to just let you die? Clint and Amy Harris of True Life Church in Patterson, Georgia, know exactly how that feels — and exactly what it feels like for God to keep His promises, even if He had to repeatedly defy medical science to do it.
Clint is a retired Polk Country (Florida) homicide detective with 20 years of experience, including undercover work in outlaw motorcycle gangs. Potentially confused for Paul Bunyan at times, he stands 7-feet tall and at one time tipped the scales at more than 450 pounds.
"I was 30 years old, and just getting back to serving the Lord and I told God that my will is Your will be done," Clint recalls. "When 'ministry' was His response, I said 'no way.' He told me it again, so I told God if He was serious about this, to show me a sign."
And a sign was given! An angel appeared in the corner of the bedroom that evening. "An angel is not cuddly," Clint says. "He was beautiful, scary, wonderful, awesome . . . , but someone you knew you didn't want to mess with." It wasn't just Clint who saw the angel, Amy did too.
With that kind of undeniable confirmation, Clint began to prepare for the ministry. Over the next several years, he went back to school, graduating from Newburgh Theological Seminary and College of the Bible in 2010 with a BA in Pastoral Leadership and Biblical Studies. That same year, his final year as an officer in Polk County, the Harrises started their evangelistic ministry, but instead of "reward," for following God's leading, it turned out to seemingly be a disastrous decision.
Soon after retiring from law enforcement and becoming full-time evangelists — meaning now they had no steady income or insurance — Clint began to feel tired and grew steadily weaker, losing weight, had severe back pains, and started making trips in and out of the hospital. Then he developed chest pains. Scans not only revealed a blood clot in each lung, but his spleen was grossly enlarged, which often is an indicator of cancer. Doctors found a tumor on Clint's pancreas and his bloodwork came back with all the markers indicating cancer. Doctors believed he had pancreatic cancer.
The night before surgery to do a biopsy on the tumor, three pastors showed up in the hospital room nearly simultaneously, even though none of them knew each other or that the other was coming. They joined together in prayer over Clint.
Jim Heaton, a pastor friend, said he didn't know Clint was sick, but the Holy Spirit told him he needed to go pray for him that day, so without hesitation, he jumped in his car and drove unannounced from North Carolina to Florida to personally pray for Clint.
"I could feel the Lord touch me — I knew that feeling of healing," Clint says.
The next morning, Clint demanded the doctors take another MRI as he believed God had healed him from cancer. The doctors finally gave in and took an MRI. Then another. And another. And still another! After seven MRIs, five doctors walked into Clint's room.
The lead doctor spoke: "Mr. Harris, it was a medical fact that yesterday you had a metastasized pancreatic tumor of about 7 centimeters; today you do not. Let my yes, be yes," and he turned and left the room. New blood work also revealed the cancer markers had vanished. It was a miracle!
Clint remained in the hospital one more day due to the blood clots in his lungs. Questioning God why He would heal one problem, but not the other, Harris soon found out when that night, his nurse walked into a "divine" appointment.
In short, the nurse had turned her back on God because several years prior, her daughter and a cousin were murdered in Providence, Rhode Island. Since then, she had turned to witchcraft, but at the same time she was now curious about the man everyone on the floor was talking about – the preacher who had been healed.
When Clint heard about the nurse's sister and cousin, he inquired more. He soon realized that he was officer who interrogated the homicide suspects — who had fled to and were apprehended in Florida — and confessed their crimes to him. This was no chance meeting.
Over the next hour, Clint would guide the nurse back to faith, helping her to break free from witchcraft and an admitted desire (and former attempt) to commit suicide. That next morning, Clint was discharged from the hospital as his blood levels were now considered therapeutic.
Clint and Amy packed and moved to Georgia in April of 2011 as the hospital bills cost them most everything they owned. Where was God's provision in this? But if this was the frying pan, the fire was still in store for the Harrises. (To read this story's miraculous conclusion, click here.)