Grant Assists Another Young Leader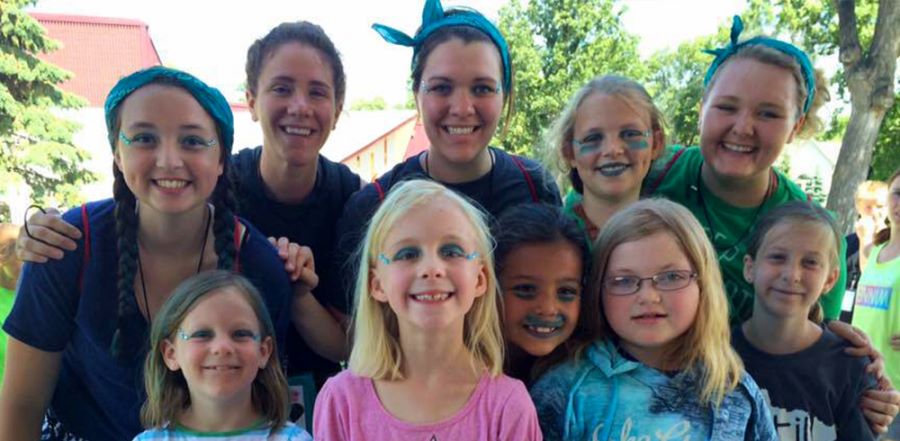 Don't miss any stories. Follow AG News!
As children's pastor at Watermark Church in Stillwater, Minnesota, Stacy Glanzer is focused on her passion to see children come to know God and realize His heart for them. She works with all ages, from nursery to sixth grade. She ministers not only to the children but also to their families as a whole.
"I have known the Lord wanted me to go into children's ministry ever since He spoke to my heart during kids camp one summer," Glanzer says.
But like many college graduates, college debt was a significant burden on Glanzer.
"When the Lord directed me to NCU [North Central University], I knew I would have to take out loans, but I also knew He would provide," Glanzer says. "At that time, I didn't know what that would look like."
During her senior year at NCU in Minneapolis, Minnesota, Glanzer was invited to be a part of Watermark Church, when it was a new church plant getting ready to launch. She began working with the church's prelaunch preparations in children's ministry in January 2013.
When Glanzer learned she had received the AG Next Generation Grant, she knew God was answering a prayer she had prayed when she first enrolled at NCU, one of 17 AG colleges and universities. "This grant was the answer," she confirms.
The AG Next Generation Grant provided by Assemblies of God Trust, in partnership with the Alliance for AG Higher Education, assists a select number of graduates of AG colleges and universities each year with repayment of their educational debt to help them move into full-time ministry sooner.
"Thank you, AGTrust partners, for making the AG Next Generation Grant possible for me," Glanzer says. "As a recipient, I am grateful, honored, and blessed. The Lord truly is faithful."
To date, AGTrust has awarded a total of $2,941,107 through 1,151 scholarships and grants to students and graduates. To learn more about AGTrust scholarship/grant deadlines and applications, go to agtrust.org.