Grateful for Veterans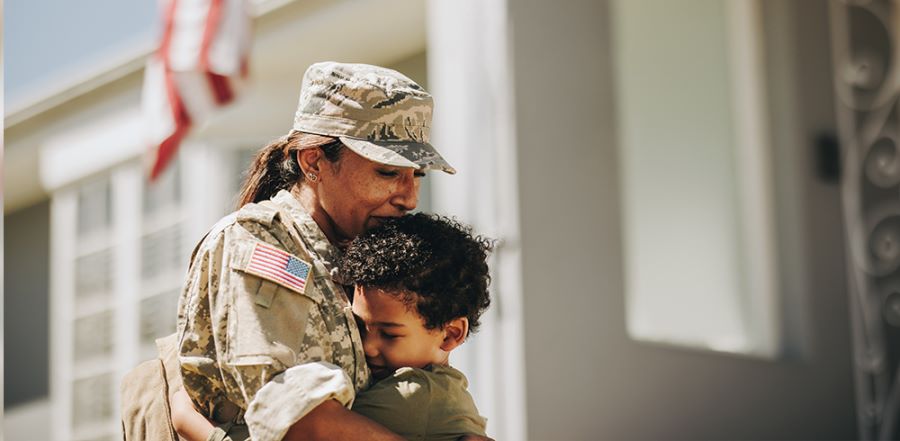 Don't miss any stories. Follow AG News!
On this Veterans Day, we reflect on those who risked their lives to protect the freedoms Americans enjoy. Veterans Day dates back more than a century. An armistice, or cessation of hostilities, effectively ended World War I when it went into effect on the 11th hour of the 11th day of the 11th month: Nov. 11, 1918. From that day forward, each Nov. 11 was marked as Armistice Day in remembrance of those who served. The day became a national holiday in the U.S. in 1938 and the name was later changed to Veterans Day to honor those who served in all wars.
Today, Americans honor veterans as well as men and women on active duty in the military. With gratitude for their service, we pray for God's peace and presence to be with them and their families.
Here is a collection of inspirational quotes to reflect on this Veterans Day.
"The willingness with which our young people are likely to serve in any war, no matter how justified, shall be directly proportional to how they perceive the veterans of earlier wars were treated and appreciated by their nation." — President George Washington
"The willingness of America's veterans to sacrifice for our country has earned them our lasting gratitude." — Jeff Miller, former U.S. representative
"The brave men, living and dead, who struggled here, have consecrated it, far above our poor power to add or detract. The world will little note, nor long remember what we say here, but it can never forget what they did here." — President Abraham Lincoln
"Our veterans accepted the responsibility to defend America and uphold our values when duty called." — Bill Shuster, former U.S. representative
"To us in America, the reflections of Armistice Day will be filled with lots of pride in the heroism of those who died in the country's service and with gratitude for the victory, both because of the thing from which it has freed us and because of the opportunity it has given America to show her sympathy with peace and justice in the councils of the nations." — President Woodrow Wilson
"Freedom is never free." — anonymous
"Our debt to the heroic men and valiant women in the service of our country can never be repaid. They have earned our undying gratitude." — President Harry S. Truman
"Fallen heroes represent the character of a nation who has a long history of patriotism and honor." — Michael N. Castle, former U.S. reprentative
"We remember those who were called upon to give all a person can give, and we remember those who were prepared to make that sacrifice if it were demanded of them in the line of duty, though it never was. Most of all, we remember the devotion and gallantry with which all of them ennobled their nation as they became champions of a noble cause." — President Ronald Reagan
"On this Veterans Day, let us remember the service of our veterans, and let us renew our national promise to fulfill our sacred obligations to our veterans and their families who have sacrificed so much so that we can live free." — Dan Lipinski, former U.S. representative