Haiti Gives Back to Family Impacted by California Wildfire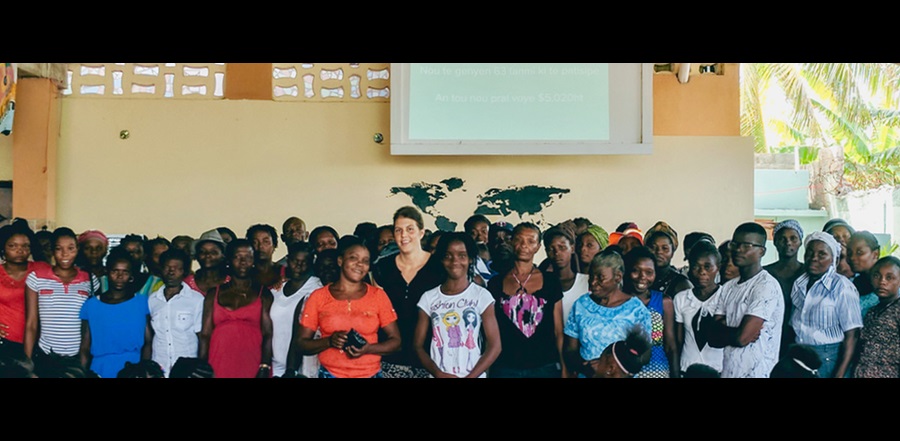 Don't miss any stories. Follow AG News!
The following article is a report from James and Rachael Courter, AGWM missionaries to Haiti.

For decades, the nation of Haiti and its people have been described as the least, lowest, and poorest. Yet we believe in the transformation of this nation as the Father's love for Haiti is bringing restoration to men, women, and children for the glory of His name. Recently, we had an exciting opportunity to watch God in action through Haitians who were sensitive to His leading.
In 2012, we recognized that many families of the 300 kids coming to our weekly discipleship programs (Kids Kapab/Kids Can) were struggling to pay for school, including tuition, books, and mandatory uniforms. Eighty percent of the Haitian population makes less than two U.S. dollars per day.
In response to these needs, we began Unveiled — a child sponsorship program. The Unveiled families have been blessed to have partnering families and individuals in the United States pay their tuition since 2012.
Micherline, a 14-year-old from a seaside community just outside of Les Cayes, is just one of the children from the Unveiled program. Her sponsors are Nicholas and Nelly Brooks from Napa, California.
During the recent California wildfires, Nicholas and Nelly lost their home and all their belongings. They set up a Facebook page to raise funds to help recover some of their losses.
"On Saturday, July 28th, we lost our home and everything in it after a wildfire," Nelly wrote. "We always enjoyed living in the beautiful forest that later became the inferno that destroyed part of our story. We are grateful to God that we were out of town with my parents and our baby, because our neighbor told us that they barely made it out of the aggressive flames. We know we have the most precious "things" with us, we have each other, but it's shocking not to have a place to call home anymore and to see everything reduced to ashes."
When Rachael, who serves as the director of the Unveiled program, saw the post, she knew God was asking the Unveiled family to respond. The Unveiled mothers and children passionately agreed with Rachael's call to give back to those who have blessed them in their time of need.
The Unveiled family raised 25,000 Haitian Gourdes — roughly $378 — to give to the Brooks family in an act of solidarity for the family of God. As they prayed for the family, they also sensed a need to communicate the following: "A lot of times there is persecution in life, but we want to encourage you that you are always in the arms of God."
"We are overwhelmed with gratitude for our family from Haiti," Nelly wrote. "Since 2012 we have been involved with their ministry, and today they are sending us their prayers and a monetary donation that we know is a huge effort from Haitian families. This reminds us of God's mercy for us, even in the most difficult times."
Truly the people of God from every nation, tribe, and tongue are a family of families! We rejoice in what God is doing in Haiti and through faithful Haitians.