Holy Spirit Gives Deaf Gang Member Peace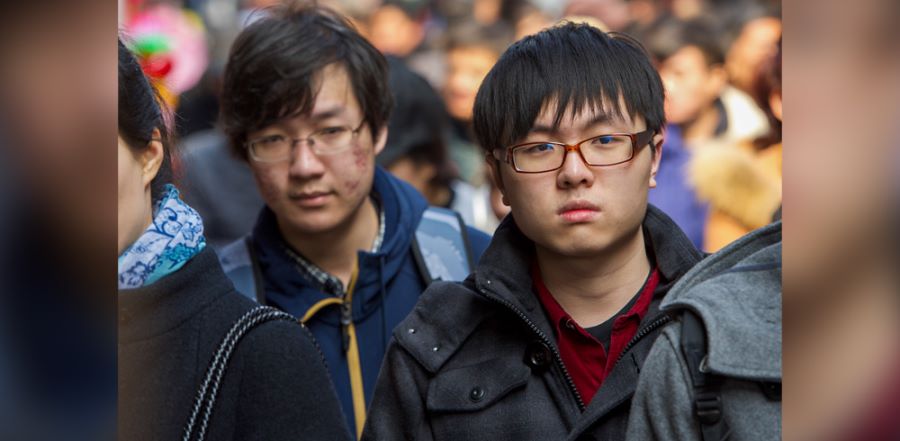 Don't miss any stories. Follow AG News!
(The following article was written by AGWM personnel in a sensitive region).

James* wasn't born unable to hear. It was the result of living in the bitter cold in the northernmost region of his home in Asia. And he wasn't alone. Many young men and women in his area developed ear infections as babies and then lost their hearing because of the lack of medical care.
James suffered abuse at home and on the street. Eventually he joined other deaf children in a gang. At first, he was happy because he had friends and a place to belong. But the fighting and lack of work that also came with gang life soon turned into hard, hopeless living.
Then, one day, James accidentally went to church.
The fledgling congregation of Hope Church had just been miraculously granted legal permission to meet in a movie theater. On their first Sunday — Easter Sunday — over 600 people packed out the theater to hear the good news.
One of those sitting in the seats was James. He and his gang thought they were going to see a movie, but instead found themselves in the middle of a Pentecostal service. It was unlike anything James had experienced before. He could feel the beat of the music, and the words to the songs were in his language and projected on the screen.
Attending services became a weekly thing for James and his friends. They came early to help set up the projector, and James even started to go to Sunday School. There he learned for the first time about David and Goliath, Zacchaeus the tax collector, the 12 disciples, and Jesus and the Cross. Many in the deaf gang turned their lives over to Christ, but not James. Something held him back.
James' family were devout and militant Buddhists, as is the majority of their region. Every night James fought sleep for as long as he could. He didn't tell his gang, but he was scared to sleep. There were many nights he fought for his life against an unseen force that wrapped around his throat and tried to strangle him. In his dreams he saw horrible things and was encouraged to commit violent acts. James drank heavily to combat this thing that he called a "dark cloud."
One Sunday, James finally went to the altar to accept Christ. As soon as I began to pray for him, James shook violently and ran out of the church — he was demon possessed and needed help.
James was embarrassed by what happened that Sunday morning and didn't sleep all that night. Tired, scared, and needing deliverance, James finally came to the church office, located in a small apartment building in the city.
James walked in with his head down and signed "sorry" to everyone. A sign language interpreter asked James if our team could put their hands on his shoulders to pray for him. James agreed. He took a deep breath, closed his eyes, and folded his hands as he had seen others do.
As soon as we laid hands on James, he crashed to the floor. His eyes opened and he was not James anymore. The veins in his neck swelled, he ground his teeth and wheezed and looked at everyone with evil intent. We began to pray for deliverance from the demons, quoting Scripture and speaking in tongues given by the Holy Spirit. The more we prayed in the Spirit, the more James writhed on the ground.
Suddenly James' neck looked like it had a baseball in it, moving from his collar bone to his jaw. His eyes bulged and he opened his mouth as wide as he could, letting out a low hiss. This happened 16 more times over the next three hours. Finally, James fell asleep.
When James opened his eyes, he was a new man. He had a bright smile and tears in his eyes. Jesus had set him free.
The next day when asked how he was, James signed one word: "Peace."
*Name changed for security