Investing in the Next Generation of Church Leadership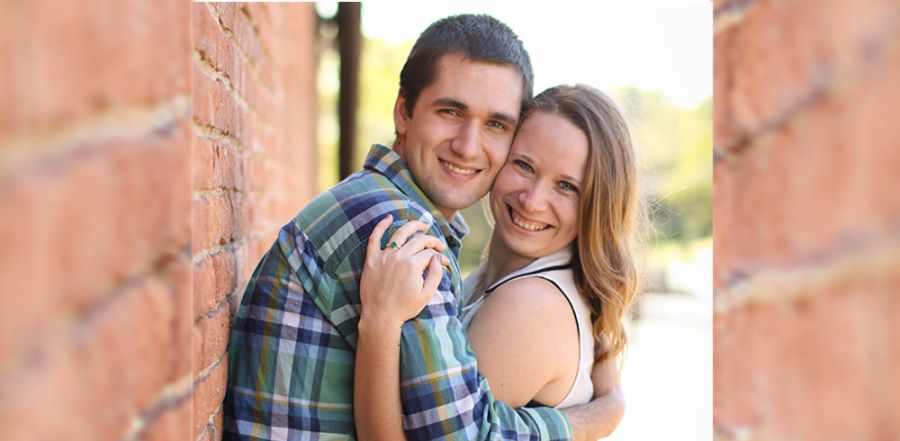 Don't miss any stories. Follow AG News!
What is the one thing that keeps many ministers from entering the ministry? It's no secret. One of the toughest challenges for many ministerial graduates to overcome is their student loans. Large monthly loan payments can make it difficult to launch a new church or accept a position in a small church.
However, AG Next Generation Grants are making a difference. This year, 20 graduates from Assemblies of God colleges and universities were awarded AG Next Generation Grants to assist in helping them move into full-time ministry sooner.
Cara Davis Woodworth, who graduated from Vanguard University, Costa Mesa, California, was one of the grant recipients.
Cara earned a B.A. in religion/pastoral leadership. At the time of her graduation, her father was facing a serious health event. In order to be available to her family, Cara accepted a position as youth pastor at a local church in her hometown of Escalon, California.
"It was a very stressful time of juggling a job, family responsibilities, doctor's appointments, and hospital visits," Cara says, "while also trying to figure out how to pay off my student loans. I was struggling to make ends meet. I was so grateful to receive the AG Next Generation Grant."
Today, Cara is married and serves as associate pastor at Lake Stevens AG in Lake Stevens, Washington, overseeing the youth, worship, and missions ministries.
The AG Next Generation Grant is awarded annually, as funds permit and on a case-by-case basis, to a select number of graduates from the 17 AG colleges and universities. The grant offers assistance with their payment of educational debt incurred.
Cara expresses her appreciation to AGTrust donors who make the grant possible, stating that it was the launching pad for her and her ministry.
In addition to Cara, 19 others received a 2016 AG Next Generation Grant provided by AGTrust in cooperation with the Alliance for AG Higher Education, including:
• Anthony Cox, Burnsville, Minnesota (associate youth pastor) • Timothy Cruz, Worcester, Massachusetts (youth pastor) • David Culbertson, State College, Pennsylvania (staff pastor/youth) • Andre Davis, Hyannis, Massachusetts (associate pastor) • Stacy Glanzer, Stillwater, Minnesota (children's pastor) • Christina Hansen, Rogersville, Missouri (children's pastor) • Caleb Hester, Burkburnett, Texas (student pastor) • Timothy Jones, Ozark, Alabama (youth pastor) • Troy King, Butte, Montana ( children's pastor) • Jose Lattu, Bakersfield, California (student ministries/youth pastor ) • Nathaniel Molan, Rapid City, South Dakota (student ministries pastor) • John Newman, Hot Springs, Arkansas (youth pastor) • Lucas & Tina Oliveira, Farmington, Massachusetts (missionary associates, AGWM) • Brandon Powell, De Pere, Wisconsin ( missions director) • Daniel Quinby Jr., Cedar Falls, Iowa (Chi Alpha campus pastor) • John Schutte, Springfield, Missouri (national Chi Alpha International staff) • Tiffany Weaver, Lindale, Texas (youth pastor) • Alyssa Wilson, Cheney, Washington (Chi Alpha pastor).
Image: Cara Davis Woodworth and husband, Marcus