Lessons From a Prodigal's Dad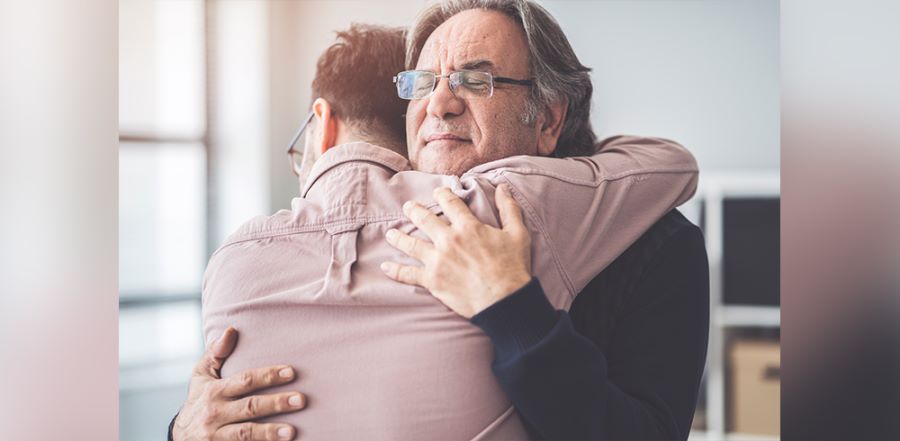 Don't miss any stories. Follow AG News!
The sun was shining brightly as my children and their cousins splashed and swam around the new floating dock in the middle of the family pond. I watched with enjoyment until the moment I realized I didn't see my 12-year-old son. Where was he? Though just a few seconds, it seemed like eternity as I scanned the banks and water searching for any sign. Fearful something terrible had happened I was about to yell for help and jump in when I saw him. He'd simply been swimming on the back side of the dock, outside of my view. Thankfully, he was safe, but for a brief moment I felt the emotion and fear that he was lost.
For a father in a parable Jesus told, the loss was more traumatic and long-lasting. Christ shares about a prodigal son who went off to sow wild oats, before eventually coming to his senses, and returning home in humility to find redemption (Luke 15). While focus is often on the prodigal, valuable application can be gained from a look at the father in the parable and his attitude toward his lost son.

CULTIVATE RELATIONSHIP
The Bible records how the prodigal son, after squandering his fortune, came to his senses in the midst of a pig pen. He determined to return home to beg his father for forgiveness and permission to live as a servant. Yet, "While he was still a long way off, his father saw him and was filled with compassion for him" (Luke 15:20).
The father clearly longed for his son's return. One can imagine him inquiring about news of his boy and scanning the horizon daily in hope of seeing his son return. He felt compassion for him and what he'd endured, even though it was a result of the son's own sinful actions.
What a tremendous reminder for fathers! Let us always cherish our children and take advantage of every opportunity to spend time with them. Because in the blink of an eye, time passes and they've grown up. This reality was driven home for me as our family recently celebrated the high school graduation of my daughter,
Maegan
.
For those whose children have wandered from the truths of Scripture, don't give up. Keep praying and believing for their return, just like the prodigal's father. In this parable, Jesus illustrates the love of our Heavenly Father. He seeks and saves the lost, not desiring that any should go into eternity without Christ, but that all should come to repentance (Luke 19:10; 2 Peter 3:9).
LOVE UNCONDITIONALLY
Along with the desire for his son's return, the father loves unconditionally: " … he ran to his son, threw his arms around him and kissed him" (Luke 15:20). He rushes to his son and showers affection upon him. A prideful father would have stood his ground and watched each humbling step the son took to reach him, forcing him to feel the weight of his sins. Not this one. This father worried he would never see his son alive again and now he was home. Overcome with emotion, he runs to meet him, embracing the son in his arms. Not even the stench from the son's recent stint with the pigs could deter the father's love.
Godly fathers love their children, blemishes and all. No, we don't overlook sin, but love our children despite it and offer forgiveness when they repent of poor choices and behaviors.
Sam Huddleston
reflects how his father stood by him when Sam was arrested for involvement with a violent crime. Once imprisoned, Sam's father, Eddie, visited regularly, always hugging him at his arrival and departure. Eddie's undying love helped Sam become the loving father, grandfather, and Christ-follower he is today.
The prodigal's father reminds us of God's unconditional love. Though we were sinners, God gave His own son to die on our behalf, that we may be forgiven and spend eternity with Him (Romans 5:1; John 3:16). Though we are unworthy to even be His servant, through Christ, God adopts us as His children (Romans 8:15; 1 John 3:1).
DEMONSTRATE AFFECTION
Having welcomed his son home unconditionally, the father then inundated him with gifts and affection. One can only imagine the appearance of the young man, probably in threadbare clothes and barefooted, his hands empty of rings because he hawked them for food. But, his father calls for a ceremonial robe like a guest of honor would have been given. He places a new ring on his finger, new sandals on his feet. The father calls for the best food so they can host a celebration in honor of his son.
It is healthy for dads to show affection to their spouse and kids. Whether through words or gifts or hugs, we should make sure our kids know how much we love them. Let's be sure to spend time with our children. Do they know we value them above work, hobbies, or our favorite TV program?
I think about my own dad, who once bowed out of an important business engagement in order to take his young son to a Harlem Globetrotters game. While I'm sure the trick shots and player antics amazed me at the time, the game's greatest lasting impression some 30 years later is that Dad's act showed how much he valued me. And, I now try to follow in his example with my own kids.
This parable again reminds us that God has lavished His love upon us by making us His children (1 John 3:1). We were once slaves to sin, but have been freed from its power through Christ, and adopted as God's children. Our Father has taken away our rags and clothed us in His righteousness (Isaiah 61:10; 64:6). He's given us a new heart, a new name, and we will have a new home with Him in eternity. In the meantime, He provides for our needs and offers His peace and protection in a troubled world.
As we pause to celebrate dads, let's also learn from the example of the father in Jesus' parable who so beautifully exemplifies our Heavenly Father in His desire to have us with Him always, His unconditional love toward us, and the lavish ways He shows His mercy.