Lessons From the Real St. Patrick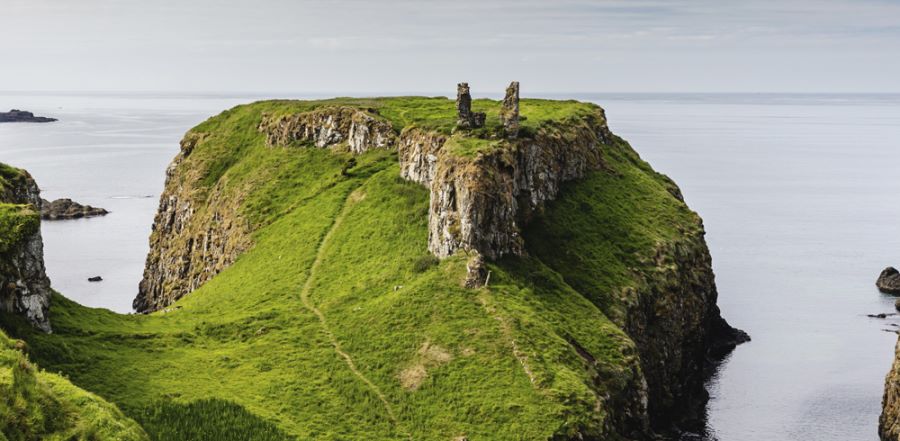 Don't miss any stories. Follow AG News!
Many associate St. Patrick's Day with wearing green, dyeing rivers, and watching parades. Did Patrick really exist, and if so, how did he get his own day?
Many of the myths about Patrick have become greater than reality. He didn't drive snakes from Ireland, as none resided there. The real Patrick wasn't Irish. He grew up in Britain. And, he probably never encouraged the wearing of green. That tradition came centuries later. However, Patrick's life of faith and commitment are inspiring and offer encouragement for Christians today.
Born around A.D. 390 in Britain, Patrick was kidnapped by raiders and sold into slavery in Ireland at the age of 16. For six years he tended sheep and other tasks. Patrick escaped and returned home to the safety of Britain. However, not long after his arrival he began having dreams of Irish people asking him to return and share the gospel with them. Sensing a call to ministry, he spent several years in theological training. To the surprise of many, he returned to Ireland where for the next 30 years he shared Christ with its pagan residents. His ministry changed the nation and his death, believed to have occurred March 17, 461, became memorialized as St. Patrick's Day.
KEEP THE FAITH
Taken to a strange land at 16, Patrick was forced to work in harsh conditions, including rain, cold, and snow. In these circumstances, he remembered his godly upbringing and committed his life to Christ. Patrick endured hardship and continued to trust God. His prayer life sustained him, as he arose before daylight to spend time with God. He spent much of the day in prayer, going about his tasks.
The Bible instructs us to consider it all joy when we encounter various trials, be patient in affliction, and faithful in prayer (James 1:2; Romans 12:12). Patrick's example encourages us to live out our faith, trusting the Lord even through suffering.
FORGIVE YOUR ENEMIES
Given his experiences and troubles, one might expect Patrick to see Ireland as a mortal enemy, the cause of his pain. Yet, he forgave the people who hurt him. God replaced bitterness with an overwhelming desire to reach them with the gospel. He obeyed God's call to return and spend his life among them.
Even in his homeland he was misunderstood. Fellow church members questioned why he would waste his life among pagans. But, Patrick heard and responded to God's clear call.
Patrick embodies Christ's teaching to love your enemies, do good to those who hate you, bless those who curse you, and pray for those who mistreat you (Luke 5:27-28). Can we pray for those who offend us? Can we forgive those who hurt us, making their salvation our greatest concern?
PROCLAIM CHRIST
Patrick had a passion to share Christ with those who had not heard the gospel. Ireland in his day was full of pagan religions, few Christians, and even fewer churches. Paganists worshipped idols and participated in barbaric practices, including human sacrifice. Patrick's writings reveal how he often faced the prospect of imprisonment or death.
Yet, for 30 years, he labored undeterred, proclaiming Christ, and establishing churches around Ireland. By the time he died, thousands converted across the nation and numerous churches had been established. Ireland became a strong center of Christianity and a great missionary-sending church to reach the rest of the British continent and parts of Europe.
Jesus' final words before ascending to heaven were clear instructions to share the good news everywhere (Mark 16:15). Like Patrick, may the Lord give us a heart for unbelievers that perseveres in proclaiming the message to everyone.
DEPEND ON GOD'S WORD
Patrick based his life and beliefs solidly on God's Word. The Bible shaped his thoughts, motivations, and theology. In his writings, Patrick expressed a strong sense of sin and unworthiness, but also a dependence on the unmerited grace of God. From his own understanding of God's forgiveness he could forgive others.
He is known for his teachings on the Trinity. Many believe the tradition of the three-leaf clover associated with St. Patrick's Day has nothing to do with luck, but instead, was used by Patrick to teach people about the Trinity — that one God exists in three Persons: God the Father, God the Son, and God the Holy Spirit.
God's Word is a lamp to our feet and light to our paths (Psalm 119:105). Patrick's example reminds us to be faithful in reading and studying God's Word, and live our lives according to its principles.
BE LED BY THE SPIRIT
Along with being wholly dependent on Scripture, Patrick was sensitive to the leading of the Holy Spirit. He said he was "bound by the Spirit" to return to Ireland as a missionary. The Spirit sustained and guided him in challenging times of ministry among the pagans. The Spirit led him to remain faithful when his heart longed to return home to his family.
The Bible admonishes Christians to walk in the Spirit so that we will not fulfill the desires of our flesh (Galatians 5:16). We must be sensitive to receive the Spirit's conviction of sin.
This St. Patrick's Day, as others revel in various ways, take time to reflect on the real Patrick. Remember a man who lived by faith, forgave his enemies, walked with the Lord, and was led by the Spirit to proclaim Christ to all. Let's follow his example as we pursue God's call for our lives.