Life-Changing Forgiveness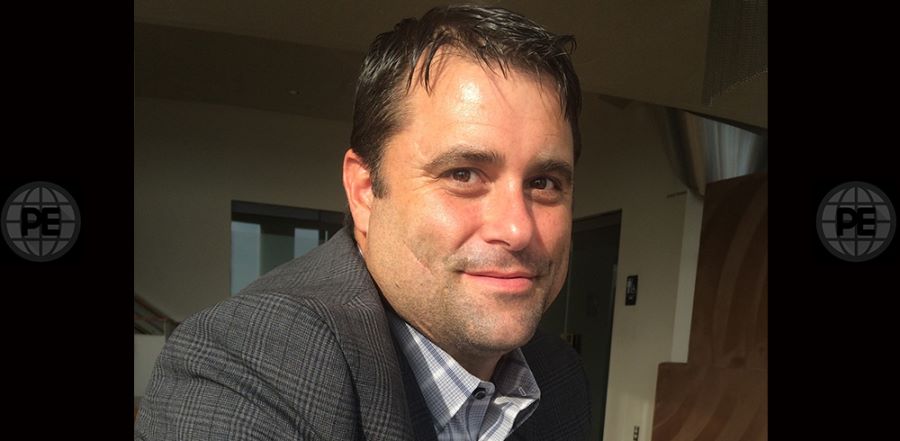 Don't miss any stories. Follow AG News!
The Detroit television journalist told viewers he had seen a lot of victims' impact statements over the years, but never one like the statement Pastor Kevin Ramsby delivered in the Detroit courtroom before the sentencing of the man who had stabbed him 37 times.
That's because Ramsby declared to the court he'd instead give a "life statement."
"I shared how God changed my life through this attack," Ramsby says. "I shared I'd forgiven this guy."
On Aug. 3, 2009, Wesley McLemore broke into Ramsby's house in the Detroit suburb of Highland Park, Michigan. High on crack, McLemore wanted money to buy more drugs. Ramsby confronted McLemore, who stabbed him so brutally that police who arrived on the scene couldn't figure out Ramsby's race because he was so covered in blood.
Ramsby's scars, measured together, are four feet long. The pastor's rage fueled his own hunt for his assailant, connected to the crime by fingerprints when arrested four months later in Alabama on unrelated charges.
Ramsby, who was then assistant pastor of Revival Tabernacle, an Assemblies of God congregation in Highland Park, found himself, his wife Sarah, and their two children hurled into a nightmare. Two weeks in the hospital and five months in rehabilitation bankrupted his family. Since the attack, he's pulled guns on police twice and had numerous other terrifying false alarms.
At McLemore's March 19, 2012, sentencing to 18 to 40 years for attempted murder, the convicted criminal told the court that while he "apologized," he should've pleaded innocent. And once Ramsby began writing letters to his attacker, McLemore admonished Ramsby to advocate for his sentence reduction.
Yes, Ramsby is an Assemblies of God pastor. He's been a Christian for 25 years. But no, that didn't make forgiving McLemore any easier.
"He has no idea what he did to me," says Ramsby, 43. "That's exactly what Jesus said on the Cross: 'Father, forgive them, for they know not what they do.'"
That statement reveals that Jesus' eyes were on the Lord. "As long as we keep forgiveness on the level of the offender or the offense," Ramsby says, "it's going to be a very difficult journey."
A key Scripture Ramsby cites is Genesis 50:20, when Joseph forgives his brothers for selling him into slavery. "Joseph shows us how to do a life statement," using wrongs done against us to serve others, Ramsby says. "It's part of God's plan to get us to where we need to be to benefit other people."
Another takeaway, Ramsby says, is that forgiveness is a to key to one's  relationship with God.
"There's nothing natural inside of me that wants to forgive this guy, or reach out," Ramsby says. "I wanted to wish ill will, retaliate. Forgiveness is a supernatural act."
Ramsby says the attack not only transformed his perspective on forgiveness but also caused him to recognize that Christians take God's forgiveness for granted.
"Ultimately, forgiveness is more of a response than a choice," Ramsby says. "Forgiving this guy is nowhere near what Christ forgave me. If you can't forgive, God can't bring about His plans and purposes."
He's also come to understand the difference between forgiveness and reconciliation. Forgiveness requires only one person: You. Reconciliation is a two-way bridge built upon relationship.
Ramsby regularly corresponds by mail with McLemore and has shared with him the gospel of Jesus' love and forgiveness. He responded to McLemore's imploring him to plead for a reduced sentence by separating forgiveness and justice as separate issues.
"I wish him no ill will," Ramsby says. "There's a price to be paid because he committed a crime. The courts determined what that sentence would be."
Once Ramsby came to grips with these central truths, he recognized that the Church needs to hear this message on navigating through forgiving wrongs, both large and small.
"This world is desperate to see the real thing," he says. "Forgiveness of others is a response to one's personal forgiveness by God."
God began opening platforms for him. Ramsby's story has run worldwide, from the time of the attack through the sentencing. Among those covering the story are syndicated columnist Leonard Pitts Jr. and Mitch Albom, a nationally renowned author who's offered advice to Ramsby on writing his book, But God Meant It for Good: Coming to Grips with Wrongs Allowed and the Journey of Forgiveness." Ramsby has stepped down from his position as Revival Tabernacle lead pastor to finish his book and speak in churches across the country.
Ramsby has preached in prominent pulpits, including New York City's Brooklyn Tabernacle and National Community Church in Washington, D.C., an Assemblies of God congregation pastored by author Mark Batterson.
"Bad things happen to good people," Batterson says. But, he believes Ramsby's life is a picture of all things working out for the good for those who love God.
"We all have scars, most of ours aren't visible," Batterson says. "(Ramsby) has a message of hope for our generation and for the Church at large."
Ramsby's story has been featured on Answered Prayers, a six-part series for TLC on modern miracles hosted and produced by Roma Downey.
But among the responses to his story that has most moved him was that of a police officer who pulled him over for rolling through a stop sign. But the officer didn't have a ticket book in hand.
He introduced himself to Ramsby as being an officer who rescued him after the attack.
The officer told Ramsby he'd watched his response to the crime, a response that included staying in the city, rather than fleeing it, choosing to forgive the man who'd done him such harm.
"You don't know how much you've changed my life," the officer told him. "I'm going to church now, and I gave my life to the Lord."
But the officer didn't have a Bible. Could Ramsby give him one?
Gladly.