Miraculous -- Times Four!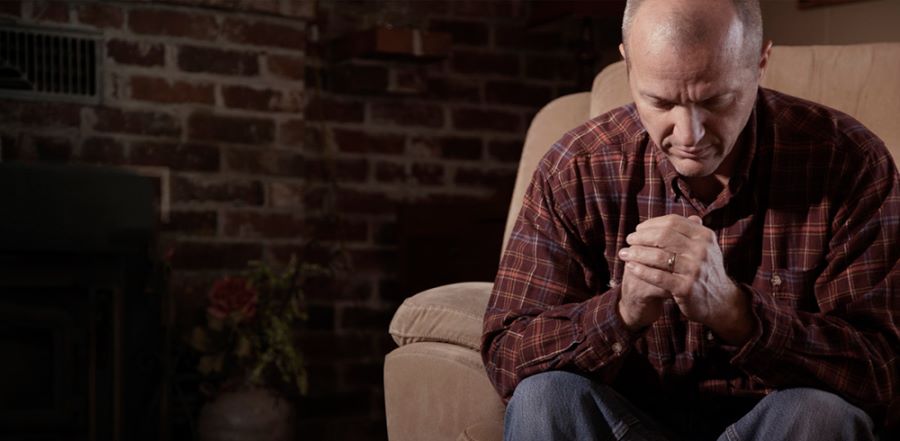 Don't miss any stories. Follow AG News!
Zipping down the highway on his motorcycle at 70 miles per hour, there was little in Michael Trent's world that compared to the freedom and exhilaration he was experiencing. Not one to be restricted by the use of a helmet, the wind and the pulsating roar of the engine were his to fully enjoy . . . but he had no time to react when a car suddenly pulled out in front of him. The collision catapulted Trent, 42, over the car and down the highway, where he impacted the road with his head and shoulders, tumbling for dozens of feet before coming to a motionless rest. Massive brain damage with no hope of recovery was the prognosis. Doctors would recommend "pulling the plug" and begin procedures to part out his organs.
Lois Martin was 85, a beloved father and grandfather, had just suffered a massive starvation (starving the brain of blood) stroke. The doctor bluntly gave the troubled family and the still alert Martin the prognosis that within 12 hours he would be in a coma, within 24 hours he would likely be dead, and "there was no way on earth" he would be alive in 36 hours.
Utah suffered a heart attack during an optometrist visit. The staff, unable to find a mouthpiece, would not perform CPR, but did attempt chest compressions. It was between 11 and 13 minutes before the EMTs arrived. The EMTs were able to get Utah's heart started again, but he immediately went into such severe convulsions that he had to be sedated to keep from breaking his own bones. The medic explained that the convulsions and the fact Utah was curled into a fetal position, were strong indicators of extreme brain damage. "It will be a major miracle if this guy comes back," the medic said.
A college student, Matthew, came down with Swine Flu and a MRSA infection (a staph infection highly resistant to antibiotics) attacked his lungs. He would enter the ER with an oxygen level of 42 percent. Although doctors worked for days to improve Matthew's condition, the combination of the flu, infection, and days of severe hypoxia (dangerously low oxygen levels), had doctors convinced that the now severely bloated and unresponsive young man would never be anything more than a vegetable, and at some point, they would need to "pull the plug."
Four men. Four death sentences.
Pastor Wes Martin, who has ministered at Sasakwa (Oklahoma) Assembly of God for 30 years, says he was at the bedsides of all four men when the prognosis for each one was given.
He, along with the church's prayer group, also chose to disregard the doctors' terminal reports and turn to God for solutions instead.
"We're a praying family," Martin says of the church. "We believe in the Holy Spirit and the power of prayer."
Martin explains that Matthew is one of his grandsons. "The doctors asked us about pulling him off life support and then they would part out his organs," Martin says. "I asked for 24 hours to talk to God. By that time, I was nearly prayed out, but I spent the time walking the yard, just saying, 'Just say it, Lord, that's all it will take.'"
When Martin returned to the hospital, there was a palpable excitement. "Matthew had made a 50 percent improvement!" Martin would pray for his grandson again, for his kidneys to be restored and for him to breathe on his own. "The nurses told me that no sooner had I left the room than Matthew spit out the respirator and started breathing on his own! The glory goes all to God as He gave that boy another chance and now he walks, talks, drives, and is living on his own."
Utah, Martin says, was a loner. "When I visited him at the hospital, I asked the medic if it would be okay if I prayed for him," Martin says. "I began to pray and all of a sudden I felt the compassion of Jesus Christ sweep over me. I wept over Utah like he was my child. My heart broke for him as the Spirit of the Lord was so present in that room."
But nothing seemed to happen. Two days later, Martin and his wife, Joyce, returned. Utah was still non-responsive. They prayed again.
"When I opened my eyes," Martin recalls, "Utah suddenly blinked his eyes four or five times and said, 'How ya doin', preacher?' He would go on to completely recover with no sign of any brain damage."
Lois Martin's prematurely predicted passing by the doctor sent Pastor Wes Martin (Lois' son) and his six brothers and four sisters to their knees, bombarding heaven in prayer.
"We're all prayer warriors," Wes Martin says, "and we were all crying out to God. I told the doctor it was up to the Lord Jesus if my dad would be dead in 36 hours. Twelve hours passed, then 24 hours, and instead of being in a coma, my dad was doing better. The doctor returned and he acted almost mad that dad wasn't dead. In fact, the paralysis that had gripped his left side and his throat eased and he was able to start moving his hand and foot and drink water."
Lois Martin would make a miraculous and total recovery and go on to live to be 90.
As for Michael Trent, one can hear the smile in Martin's voice.
"For two-and-a-half months last year our church prayed and Christians throughout our community prayed for Michael as he was at the Oklahoma University Medical Center in Oklahoma City, unconscious," Martin says. "One Sunday, while I was preaching, I just felt the power of the Holy Spirit surround me and I stated, 'One day, Michael Trent is going to walk through that door and sit down right here,' and I pointed to a pew in front of me."
At first, Martin's bold confidence in what he felt the Holy Spirit led him to say seemed like wishful optimism. Doctors came to the family and wanted to take Trent off the ventilator and part out his organs as with his massive brain damage, he would never be more than a vegetable. Instead, Brenda, Trent's wife, chose to trust God for a miracle and told the doctors to do whatever they could to help him.
"The hospital shipped him to a nursing home to die," Martin says. "Within three days, he had pneumonia and a few days later he ended up in the Tulsa long-term intensive care unit. I went there to visit and pray over him again. I walked in, sat down by the side of his bed, and suddenly Michael says, 'Hello Wesley, how ya doin'?'"
Trent would make a full recovery and then some. "Before the accident, Michael was quiet and reserved," Martin says, "but now he's serving God, always happy, grinning, and loving life."
Martin explains: "I tell people that our church has seen way more than our share of miraculous answers to prayer," he says. "But the glory and honor all go to Jesus -- He's the One doing the heavy lifting. We just believe and stand on what the Scripture says."
And as far as Martin's bold statement?
"It was not long after Michael got out of the hospital when he walked through the church doors, unassisted, and sat down right where I had pointed!" Martin says.
Four men. Four death sentences. Four miracles.
. . . one mighty God.