Pint-Sized Prayers Receive Powerful Responses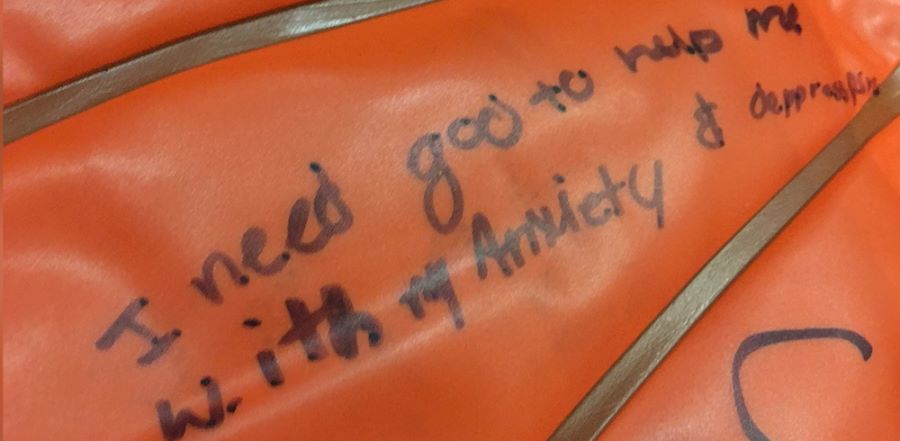 Don't miss any stories. Follow AG News!
Little Arianna* was overwhelmed with sadness when she first arrived at
Camp GC
— the kids' camp for those families attending General Council held July 31 through Aug. 4 in Orlando, Florida. She was uncertain what to do, as the darkness and weight of the depression she was experiencing never seemed to go away.
Caleb, a normally outgoing boy, was enduring some difficulties himself. His eyes hurt and were all swollen and red. No matter what he did, the irritation continued — it was frustrating and painful.
Then there was Daryl. Is there anything worse than being at camp and not being able to run? He had hurt his ankle and now it hurt when he put too much pressure on it — running was out of the question.
At Camp GC, a portion of each day was spent in an area called the Missions Experience, where kids got to hear from and interact with missionaries, and the Prayer Experience, where kids not only learned about the power of prayer, but experienced it.
"The overwhelming majority of the children attending Camp GC believe in the power of prayer," states Patti Chapman, director of Camp GC. "Many have witnessed it in their parents' ministries — this week, many witnessed it in their own lives and in the lives of kids around them."
Heather Marble, the children's pastor for
Life Church Assembly of God
, Roscoe, Illinois, developed and oversaw the Prayer Experience room for Camp GC. Much like the Prayer Experience
for the adults
at General Council, this room had different stations for kids to pray over different issues and needs.
"Arianna had been praying every night for God to take away her sadness and fear," Marble recalls. "In the prayer room, we had an inflatable raft where the kids would tell God what they need and write it on the raft. We had talked about leaving it [the need] on the raft and not carrying it with you, because you gave it to God. She wrote on the raft and when she got up, she said she felt so free and the weight she felt on her was let go."
The Camp GC Missions Experience was developed and overseen by Tessa Honnen, who serves on the VictoryKIDS Team at
Victory Life Church
, Fruita, Colorado.
"On the first day we had missionary Amy Singleton come talk to the children," Honnen says. "She felt like she needed to pray for children with physical pain. In the first group that came through, Caleb's eyes were all red and puffy. Amy told Caleb to put his hands over his eyes as we prayed. When she finished praying, she asked him to remove his hands. His eyes were no longer red or puffy! He also said they no longer hurt either."
Daryl was in another group and he told Singleton about how it hurt for him to walk or run.
"Amy told him to put his hands on his ankle as she prayed," Honnen says. "When she finished praying, she asked him to walk and run around the room. He walked and ran around the room and said his ankle no longer hurt!"
Chapman says that the faith children possess is remarkable to see, adding that when she isn't feeling well, she doesn't hesitate to ask the children's church kids at her church,
Central AG
in Springfield, Missouri, to prayer for her.
"The Holy Spirit works through the power of prayer — no matter if you're 5 or 105," Chapman says. "And when kids experience God's answer to prayer in their own lives, the faith they already possess is reinforced. They learn to turn to God with their needs first, rather than as a last resort."

*Children's names changed for privacy.