Responding to Today's World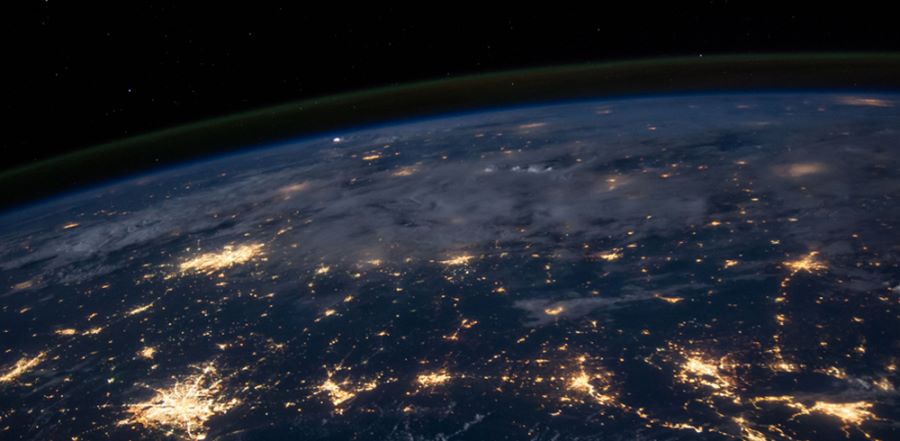 Don't miss any stories. Follow AG News!
If we are honest, we live in a crazy world. Every day when you tune into the news, or browse your phone, you are baited to respond to things the way the world does.
But there should be a noticeable difference about a follower of Jesus Christ, when placed next to the average person in today's world. This should be evident in the way we talk, the attitude we have toward others, and even how we tweet.
Some people let their anger and opinions rage freely.
"But you are not like that, for you are a chosen people. You are royal priests, a holy nation, God's very own possession. As a result, you can show others the goodness of God, for he called you out of the darkness into his wonderful light" (1 Peter 2:9, NLT).

Our life is to be defined by the light, and by the goodness of God.
We are a people under grace, and that grace will reform and transform every part of our lives if we let it. Grace teaches us to tap into the heart of God for this weary, broken, and lost world.
The very definition of a Spirit-filled life is one that is empty of self — the natural, fleshly responses — in order to make room for more of the Spirit of God to live in and through us.
"I have been crucified with Christ and I no longer live, but Christ lives in me. The life I now live in the body, I live by faith in the Son of God, who loved me and gave himself for me" (Galatians 2:20, NIV).
We submit every part of our lives, and even how we respond to the onslaught of negative news flowing from the world around us, to the lordship and leadership of Jesus Christ.
FULL OF THE SPIRIT
God won't fill us with His Holy Spirit if we are already full of ourselves. We need to make room for Him to fill us, by laying down our opinions and attitudes, then surrendering to His mind instead.
What does God need to change the world in any generation? He doesn't need people with great talent, wealth, or fame. God simply seeks willing people full of faith and the Holy Spirit.
When I read Acts 6, I see that whenever there is a need in the Church or the world, God doesn't call for new strategies or systems. Instead, he primarily calls for people. God is still looking for people who are full of faith and the Holy Spirit.
When the apostles chose seven new leaders to help with the distribution of food, those selected were already "full of the Spirit and wisdom." Leadership wasn't the qualification for God anointing His people for service. God's hand was already on them before they were ever thought to be a leader. And this is what we need more of: people who are seeking the Lord, people whose heart's desire is to know Jesus more. Those who know the passing pursuits and fads of the world are nothing compared to what it is to know Jesus more. We need more believers in all parts of society who are submitted to the lordship and leadership of Jesus Christ. God seeks those who have emptied themselves of self, and long for Him to fill them with His Spirit, so that they can be a people "full of faith and the Holy Spirit" in their normal jobs, and ordinary lives.
When the seven people "full of faith and the Holy Spirit" were chosen and placed in areas of responsibility, the Scripture tells us,
"So the word of God spread. The number of disciples in Jerusalem increased rapidly" (Acts 6:7).
As we submit to the lordship and leadership of Jesus, and aim to be people full of faith and the Holy Spirit, the natural result is that the Word of God spreads, and the world is changed.
FRUIT OF THE SPIRIT
A person following Jesus and living a Spirit-filled life should be defined by the fruit of the Spirit exhibited in their lives, everyday conversations, and social media posts. We need to be full of love, joy, peace, patience, kindness, gentleness, faithfulness, goodness and self-control (Galatians 5:22, 23). We are not called to simply be people full of truth, but people full of love and the rest of the fruit of the Spirit. That is the natural outflow of a truly Spirit-filled life. If we don't see the fruit, we need to check the root, and see if we are really living the Spirit-filled life.
This love, joy, and peace in our lives makes us look different from a world that has every reason to not want to love, have joy, or peace. It is actually the fruit of the Spirit, and the tangible love we show that draws the world to us — and causes people to want what we have.
If we want to change the world today, we need to start by focusing on being a people full of faith and the Holy Spirit in a way that naturally shows in our conversations, friendships, and social media posts. In contrast to the worldly responses around us, let our actions show the fruit of the Spirit in our lives.