River of Life Church: Beyond Healing to Health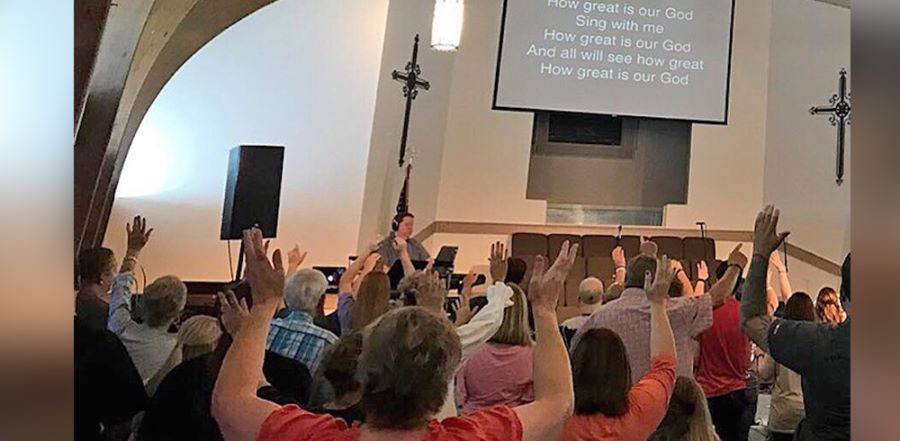 Don't miss any stories. Follow AG News!
In 1929,
River of Life Church
opened its doors in Munford, Tennessee. Almost 90 years later, with the help of the
Acts 2 Journey
, the church is embracing new vitality.
"One of the most profound statements presented by Alton Garrison, AG assistant general superintendent and director of Acts 2 Journey, during our first cohort session was: 'When your memories are greater than your vision of the future, you're dying, or have already died,'" says Greg Temke, senior pastor. "That statement just jumped out at me regarding where we were as a church."
Greg and his wife, Bonnie, have served as senior pastors at River of Life for almost 10 years. When they took the pastorate, the congregation was still reeling from a severe church split that had taken place a year earlier.
"When we arrived, the church needed a lot of healing; church members had suffered a lot of offense from the split," says Greg Temke.
Healing came, but the people were still dealing with an identity crisis that kept them from moving forward in health.
In January 2017, Temke decided to attend his first Acts 2 Journey (A2J) Cohort Session. To get as many people from the church involved as possible, he brought back information from the sessions to share with the elders and deacons. A leadership team of 12 people then started presenting the vision for Acts 2 at River of Life.
"The A2J helps people in the congregation begin listening to a message that the pastor is not preaching," Greg says. "On the way home from our cohort sessions, our leadership team shared with each other non-stop what they had learned. That time together opened up a new level of thinking and communication."
Then the leadership team helped hone the church's mission as "A Place of Healing," dedicated to bring healing of spirit, soul, and body to God's people through the ministry of the Word and laying on of hands.
According to Temke, the Acts 2 Journey brought a greater sense of purpose and direction to the people who attended River of Life as well as church growth — from 220 to around 300 adherents. The congregation is also actively focusing on community outreach through food distribution, youth mentorship, Biker's Church, and Widows Mite ministry.
"Already this year we've had 10 Sundays when there were just no parking spaces left," says Temke. In lieu, the church is considering adding another Sunday worship service.
An Acts 2 Journey scholarship, provided by
AGTrust
, came at a time when $160,000 worth of maintenance was required at the church, including $80,000 to rewire the whole building.
"Finances were low," Temke explains. "Without the scholarship, I don't think we could have taken advantage of the Acts 2 Journey. I'm thankful for the investment of Acts 2 Journey scholarships from the AGTrust partners, and we're still receiving the dividends. Hopefully, one day I'll be one of those guys that can invest in other churches in the same way."
River of Life Church is one of 1,135 churches that have participated in the Acts 2 Journey toward better health.