Rural Church and Convoy Respond to Local COVID-19 Needs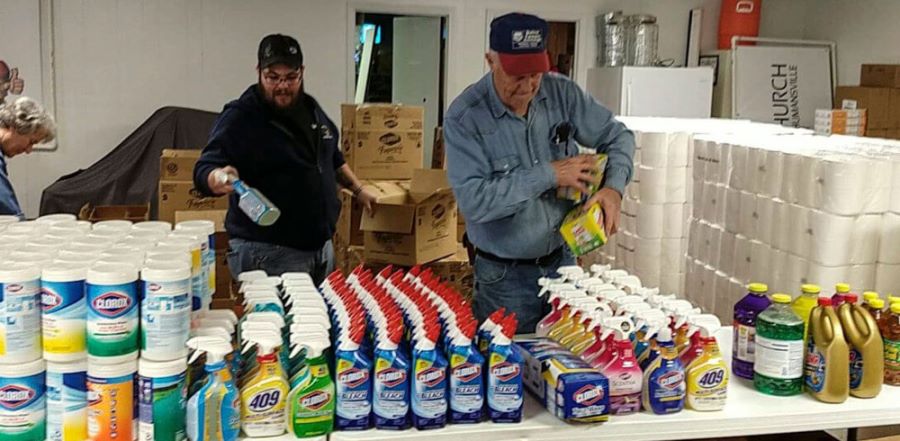 Don't miss any stories. Follow AG News!
Pandemics affect everyone. News footage often shows how COVID-19 is affecting major cities, but those in rural areas are hard-hit, too. Schools still close, layoffs still happen, and people still feel isolated — perhaps even more so.

Carl Long is acutely aware of the difficulties rural communities face. Not only is he the pastor of LIFE Church Assembly of God in Humansville, Missouri, he's also the mayor of the town.

"I got word that they were going to close our school and we have about 360 students there," he said. "All of them qualify for free breakfast and free lunch. So I knew right away that a lot of those kids were going to be missing meals."

Carl, his city, and his church have worked closely with Convoy of Hope's Rural Compassion Initiative for years. Together, we have found ways to help the people in Humansville, and the results have been transformative.

"We weren't doing things bad, but there were some little adjustments that we needed to make and that training helped us see those things."

Even with those changes, the community faces challenges. "The one grocery store that was here closed in September of last year," Carl says. "And so the only thing that we have as a source for food, or grocery items, is a Dollar General. Which is very limited. They are doing their absolute, very best to keep things stocked."

As the repercussions of the virus began affecting his town, Carl knew he could turn to Convoy of Hope for support.

"We ended up with a box truck full. So it was 12 pallets of supplies. I had a team here of about a dozen people ready to unload the truck and we began to sort it out."

Word got around quickly about the distribution. Before long, cars were lining up down the street. Teams brought the boxed-up food and supplies out to each car and — with the appropriate social distance — distributed food to dozens of families in a little over an hour.

"It was a lot of fun. I heard a lot laughing, a lot of cutting up and joking," said Long.

The church also sent a truckload of cleaning supplies and snacks to a local nursing home for the residents. They also sent more supplies to a second nursing home in town, and plan to do another distribution next week.

"There are so many people dealing with anxiety and uncertainties," Carl says. "And so for us to be a smiling face and to be able to give them a little bit of something ... takes some of that sting off. It's critical."
This article was originally posted to the Convoy of Hope website. Used with permission.