Saved from Suicide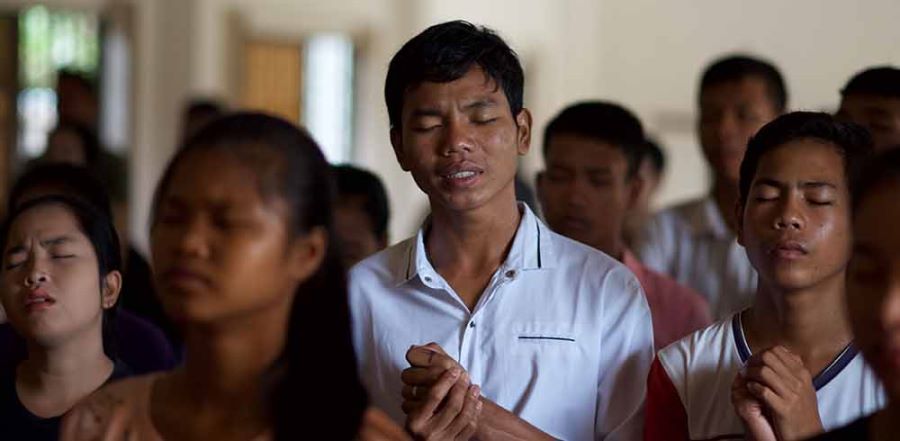 Don't miss any stories. Follow AG News!
Michael and Laura Bates serve in Asia. The following is a recent testimony from their ministry.
A website visitor commented, "My Lord, after I die, please take my soul to hell." At first I thought this may just be a sarcastic joke.
John (a pseudonym) shared his life story. Being born with a congenital heart defect to a poor, rural couple, he wasn't wanted. First his mom left. His dad was given to drinking and not that responsible. He sent John to live with an aunt when he was 2 years old. Although the aunt was kind, other household members shunned him.
Fortunately, the aunt was moved with compassion. She spent half of her life savings to pay for a surgery to correct his heart defect. If not for her sacrifice, John probably wouldn't be alive today.
One day when he was 6, John's dad came back for him. The dad's new wife was unable to have children, so he now wanted his son back. Circumstances changed though, and John was rejected again at the age of 13. He was sent off to a big city to work for his uncle in a fast-food restaurant. John lived in a small storage room and received no wages other than three meals a day.
At 16, John left his uncle. With just $75 in his pocket, he worked here and there and saved up enough cash to open a bar with some friends. The business became profitable, giving him the so-called "freedom, money and status" he craved.
But recently John received tragic news. His kind aunt had died in a traffic accident. It seemed to John that God had played a cruel joke, taking her away before he could repay her. John felt like he was a sinner who should be the one to suffer in his aunt's place. Thus, he wanted to go to hell, as if his suffering could somehow send her to heaven.
In his superstitious worldview, he was a "sweep star," a person who causes bad luck to himself and everyone around him. He thought his bad luck caused his aunt's death.
John thought of suicide a lot, but each time he couldn't bring himself to do it. He reached out to us for help online. Eventually, our discipleship connector was able to persuade him to go to a church.
John found a church and went in and sat down alone. An elderly pastor joined him and they had a long chat. It helped John to understand a lot and he has had a breakthrough. He now says, "Thank you all! For helping me draw near to God and to have comfort in my heart. In the future, I will certainly help some others in need of help, so that they won't repeat the path I took... May the Lord bless you!"
For more information, please visit www.bates.link.