Spiritual Gifts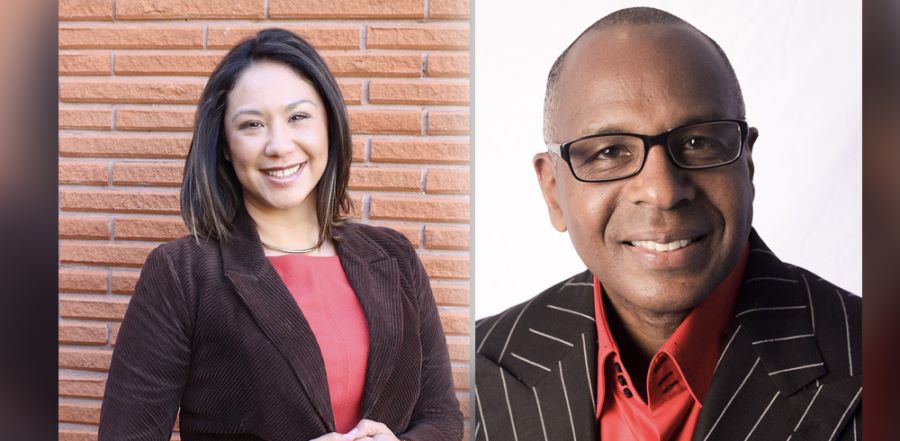 Don't miss any stories. Follow AG News!
AG News editor John W. Kennedy asked a panel of leaders to lend their expertise to questions about the gifts of the Holy Spirit. Participants are:
Melissa J. Alfaro is a pastor, writer, public speaker and under 40 executive presbyter. With J. Alfaro, her husband of 16 years, she serves El Tabernaculo Asambleas de Dios in Houston.
Walter F. Harvey has been senior pastor of Parklawn Assembly of God in Milwaukee since 1992. He also is president of the AG National Black Fellowship.
Randy Hurst serves as advancement director for AG World Missions. Hurst has ministered as a missionary-evangelist in more than 90 countries, including as resident missionary in the Samoan Islands with his wife, Ruth.
Elly C. Marroquin is national director of Christian Education and Discipleship, and previously served as director of education for the Spanish Eastern District. She and her husband, Sergio, pastored the church they planted for 19 years.
AG News: How do spiritual gifts differ from natural abilities?
Randy Hurst: We are born with natural abilities. Spiritual gifts are imparted to us both at salvation and subsequently as the Spirit wills to use us for the benefit of the body of Christ.
Walter Harvey: As good as natural abilities are, they are still limited. They cannot tap into the hidden realm, nor can they defeat spiritual enemies. Spiritual gifts go beyond genetics, educational background, and experiential skill.
Melissa Alfaro: Spiritual gifts and natural abilities differ in acquisition and purpose. Natural abilities are usually perfected through training, education, and practice. Spiritual gifts, however, denote "extraordinary powers" that distinguish certain Christians for the purpose of edifying the Church (1 Corinthians 12: 7,11). Spiritual gifts do not promote the individual, but always point to Jesus.
AG News: What difference should the Holy Spirit make in a Christian's life?
Elly Marroquin: The Holy Spirit empowers and enables us to be witnesses and to live as disciples of Jesus Christ. The Holy Spirit gives strength and sustains us during adversity.
Hurst: The Holy Spirit enables us to be effective beyond our natural capacities. To be Pentecostal is essentially to be spiritually dependent. If God does not act, we fail. The promised empowerment of Acts 1:8 is wonderfully vague and applies to every aspect of Christian living.
Harvey: The gifts are not meant to be used only inside a Sunday church service. They are primarily meant to operate in the marketplace. The Holy Spirit gives the believer an advantage over the nonbeliever. He gives wisdom, words of knowledge, and discernment in boardrooms and business decisions. He gives revelation and clarity in chemistry and engineering laboratories. He reveals and protects us from satanic strategies to steal, kill, and destroy. He comforts and corrects in tough counseling scenarios.
AG News: What advice would you give to someone seeking the baptism in the Holy Spirit?
Marroquin: Seek and ask our Heavenly Father earnestly, and He will grant it (Luke 11:10-13). In addition, ask other believers to pray with and for you. It is not just a one-time request. One must be intentional and persistent.
Hurst: Remember that Jesus is the Baptizer. Many struggle because of the first outward sign of Spirit baptism being speaking with other tongues. I struggled because I was expecting the Holy Spirit to take control of my tongue, but the Spirit enables; He does not control. We do the speaking as He enables us.
Alfaro: Keep seeking until you are baptized! Do not become discouraged in the waiting. Speaking in tongues takes an element of faith.
AG News: What do you say to a churchgoer who says he or she doesn't really need the Holy Spirit?
Alfaro: If not necessary and vital in our spiritual walk, why would Jesus have clearly told the disciples they needed the Holy Spirit (Matthew 28:19,20)? When talking of His imminent departure, Jesus comforted His disciples by promising another Advocate to help (John 14:16,17). If we are going to live fully equipped to encounter life's storms and be empowered to share the gospel with unbelievers, then we need the divine Helper.
Marroquin: The Holy Spirit is the indispensable Paraclete promised by the Son and sent by the Father for each believer to be able to walk in righteousness and stand firm. If the Son of God, made flesh, needed the Holy Spirit to carry out His assignment, what makes us think we don't need the Holy Spirit?
Harvey: We really do need Him because we are limited in our human ability to live a Christian experience. He gives us a new prayer language that enables us to pray, whether in a known or unknown language. One of my members was doing street evangelism and began to pray for a stranger in tongues. The man stopped her and asked, "Where did you learn to speak Portuguese?" She didn't know how to speak that language, but the man gave his life to Jesus Christ on the spot. Praying in the Holy Spirit helps us and builds us up (Jude 1:20). He gives power to our salvation experience which enables us to over- come temptation, sin, and demonic opposition, plus receive healing and deliverance.
Hurst: For believers to say they don't need the Holy Spirit is to say they don't need God. One of Jesus' most amazing statements was that He told His disciples that it would be better for them if He went away from being physically with them so the Spirit could come to them (John 16:7).
AG News: What does it indicate if Christians don't display spiritual fruit outwardly?
Marroquin: We should not judge. We should pray and ask the Lord to help the person grow in love, joy, peace, patience, kindness, goodness, faithfulness, gentleness, and self-control (Galatians 5:22,23). In addition, we should ask our Heavenly Father to help such a believer surrender all areas of his or her life to the Holy Spirit.
Harvey: Spiritual fruit is more important than spiritual gifts. Gifts represent God's power in the life of a believer, but fruit represents God's character. Sadly, too many believers chase after the power of God but lack discipline and character. Christians who don't display spiritual fruit are limiting the power and the presentation of the gospel and blocking salvation access to lost people because they fail to realize that gifts and power are not ends unto themselves.
Hurst: If we don't demonstrate the fruit of the Spirit, this does not negate the gifts God has imparted to and through us. However, not manifesting the fruit of the Spirit significantly hinders the effectiveness of our service for the Lord, because people will not be as receptive to our message and ministry.
AG News: How can a person get "more" of the Holy Spirit?
Harvey: The waters of the Spirit must be continually stirred and the gifts used daily and consistently, not accidentally or occasionally. A lifestyle of prayer and intimate worship will cause a person to experience a Spirit-filled life.
Marroquin: It is not how much more we can get of the Holy Spirit, because the Father has granted the gift in full measure, but rather how much more of ourselves we are willing to surrender in order for the Holy Spirit to have full control of our lives.
Alfaro: It has to do with crucifying more of our carnal nature day by day in order to experience the fullness of the Holy Spirit.
AG News: What is the role of "utterance" gifts (tongues/interpretation, prophecy, word of knowledge/wisdom) to the congregation?

Hurst: The primary purpose is edification. It builds up the Body and the members of the Body. However, praying in the Spirit goes beyond that. It means more effective intercession and petition for others in prayer.
Harvey: As a pastor, the speaking gifts of prophecy and words of knowledge have a powerful and penetrating anointing that can pierce hard hearts faster than any other method. The Holy Spirit has revealed mysteries in counseling sessions that cut right to hidden issues which might have required countless hours of counseling or may have never been revealed or healed. A church will dry up and become institutionalized and ceremonial without spiritual gifts. So, we expect these gifts to flow in our members and gatherings.
Alfaro: Utterance gifts are used to promote unity in the Church and serve to bring differing gifts and members of the Body together in order to effectively edify the Church. In addition, the utterance gifts can be used to open the eyes of the unbeliever so that they see God's work manifested.
AG News: Have you observed the "power" gifts (miracles, faith, healing) at work?
Harvey: One example was a prayer for a miracle resurrection. Several years ago, I led a church charter bus tour to attend an out-of-town revival service. After the revival service ended, we boarded the bus to return home, a 14-hour drive. However, within 30 minutes one of our aged members stopped breathing and died in her seat. She was confirmed dead by one of our church elders, a medical doctor who attended the revival. We began to pray for her and called for emergency medical assistance. By the time the EMTs arrived, the woman had come back to life. We wanted her to be practical and urged her to go to the hospital to be examined. She refused, and challenged us not to doubt our prayers of faith.
Alfaro: This year we have seen or heard testimonies of evidence of the power gifts in our church. People have come forward with chronic back or shoulder pain that they have struggled with for years and instantly they are healed. We have also had reports of individuals who returned to the doctor for follow-up appointments or exams only to discover what was previously on the X-ray was no longer there. A woman of our church was having trouble conceiving after having her first child 10 years earlier. A doctor told her that she had cysts on her ovaries, which affected her ability to conceive. She came to the altar for prayer. That night she was baptized in the Holy Spirit. That same week she had a follow-up appointment with her doctor, who ran tests and discovered the cysts were completely gone. By a miracle of God she was pregnant!
Hurst: I have witnessed several dramatic, visibly evident miracles. I've seen a man totally paralyzed on one side by a stroke instantaneously healed, and in the same service, a legally blind woman receive perfect vision and begin to read aloud from a Samoan Bible as the Lord completely restored her sight. In a service in Maryland, a woman with severe curvature of the spine straightened up and began to run up and down the aisle of the church in joy. In Hawaii, a woman scheduled for heart surgery was healed in the service. The next morning when she reported to the hospital for surgery, they ran tests again, and her heart was completely healed.
Marroquin: I have not only observed but have been blessed to have experienced them. Most recently, the Lord healed our youngest daughter, whose prognosis was grim. She was born with many complications, and the doctors told us it would be in our favor if she did not make it. They said if she lived, we would be caring for a severely disabled child. We decided to trust the God who had given us our child. Today, thanks to the miraculous healing power of the Lord, she is a very healthy child.
Editor's note: This interview first appeared in the magazine Pentecostals.
Top Photo: (Left to Right) Melissa Alfaro and Walter Harvey.
Bottom Photo: (Left to Right) Elly Marroquin and Randy Hurst.