Thankful Always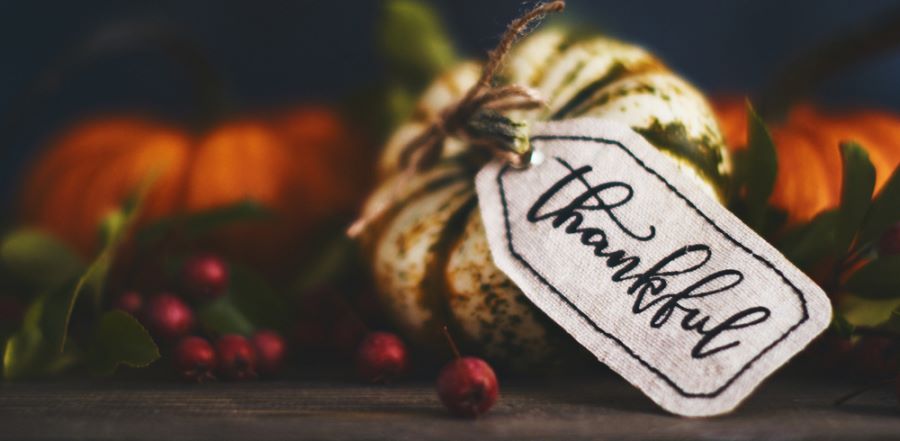 Don't miss any stories. Follow AG News!
Thanksgiving offers an annual reminder to be thankful as we gather with family and friends around bountiful amounts of food and football. Yet, the Bible calls us to a much higher standard, commanding believers to be grateful always, even in difficult times.
"Give thanks in all circumstances; for this is God's will for you in Christ Jesus" (1 Thessalonians 5:18).
"I will bless the Lord at all times; his praise shall continually be in my mouth" (Psalm 34:1).
The apostle Paul's instructions, under the Spirit's leading, are pretty clear. We're to give thanks in all circumstances. All circumstances? Even the bad days?
Yes, we're to give thanks at all times. His praise is to continually be in our mouths, the psalmist says.
Why? Because it's God's will for us. His perfect plans and purposes are worked out as we rejoice, pray, and thank Him.
Always being thankful sounds good, but what about times when I don't feel like being grateful?
Paul, who penned these words, didn't have it easy. He spent much of his life on the run or in prison because of his faith and preaching. He was beaten, shipwrecked, and falsely accused. But, over and over he responds with an attitude of joy, prayer, and gratitude to his Lord.
Maybe you approach Thanksgiving with some uncertainties. You find yourself in difficult circumstances, causing stress, anxiety, or sadness. You may be apprehensive as you anticipate gathering with loved ones who do not share your faith or who once did but have wandered away from God.
Since the last holiday season you might have received a discouraging health diagnosis or maybe someone close to you has. The disappointment and confusion leave you questioning God's plan.
Maybe the death of a close family member or friend causes you to dread the holidays.
Given the multitude of difficult trials that we may be facing, how can we continue to have joy and give thanks?
GOD'S GOODNESS
Psalm 118:1 says the Lord is good and his mercy endures forever. Even in challenging times remember the goodness of God. That's His character. It's who He is. God is good. We are thankful as we recall areas where we've seen His graciousness.
God is so loving, patient, and kind. Aren't you glad he cared enough to bring you to repentance and salvation? God willingly gave His own son to make us right with Him. And, as our gracious Father, he continues to be patient with us.
The Lord is also faithful to us in so many ways. He provides for us, ensuring we have all that we need each day. God also protects us from harm. We often don't realize how many times in a day he may be keeping us from an accident or a destructive situation. He is indeed our refuge, a very present help (Psalm 46:1).
God is merciful to us. His mercies are undeserved compassion toward us. Salvation is the greatest way He shows us mercy. But, in addition, maybe He has provided relationships through close family members or trusted friends. He gives us peace and hope even in challenging times. And, His mercies continue. They are new every morning and will endure forever. We can depend on Him to always show mercy.
We should desire to be thankful people on the basis of God's goodness and mercy.
GOD'S GRACE
How can we be thankful, even in the most difficult of times? Because God gives us His grace. Paul faced a difficulty (his "thorn in the flesh") that he begged God to remove. Instead, God assured him, "My grace is sufficient for you," (2 Corinthians 12:9). God's grace and help will enable us to trust His hand in every circumstance and give Him praise. Paul says he learned the secret of being content in good times and bad. He could do anything through Christ who gave him strength (Philippians 4:12,13). On one occasion, though beaten, bloodied, and left in a dungeon, Paul sang worship songs to the Lord (Acts 16:16-28).
Is life going well? Thank the Lord for His goodness. Are circumstances spinning out of control and causing anxiety? Be grateful God is in charge and thank Him in the midst of the trial. As we do, we'll find He gives the grace and strength to endure and to be content, even in a world of chaos.
Paul was committed to giving thanks in all circumstances. He left his life and future in the sovereign hand of God. He believed that all things work together for good for those who love God (Romans 8:28).
Paul realized his faith and relationship with Christ was not based on his circumstances. Happiness is an emotion, but joy is a fruit of the Spirit that Paul could experience on the mountaintop or in the dungeon. And he did.
As we approach another Thanksgiving, be sure to take some time to say thanks to the Lord. Reflect on His goodness. Rest in His grace. And be thankful always.