The Car that Continued a Legacy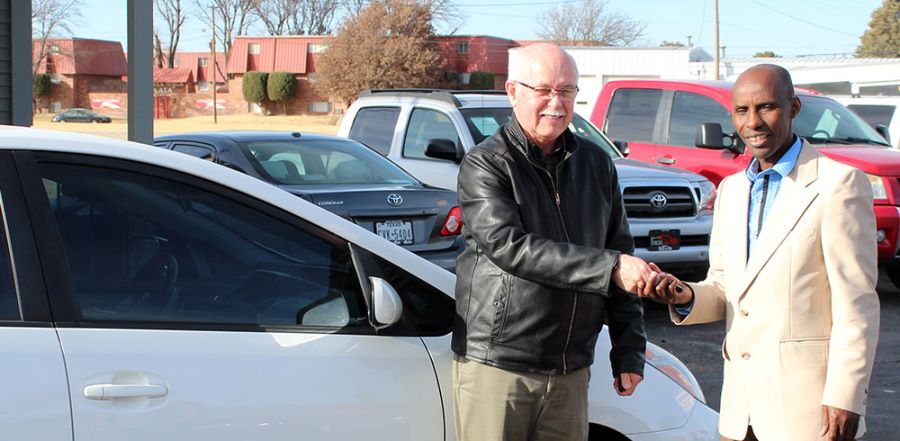 Don't miss any stories. Follow AG News!
In November 1926, newlyweds John and Aline Hardt sailed for Egypt as Assemblies of God missionaries. They served there until 1928 and then transferred to Belgian Congo (now the Democratic Republic of the Congo) from 1928 to June 1931, pioneering a mission station in Duye.
The Hardts returned home for health reasons and ministered in the United States from 1934 until retirement. Besides being evangelists, they pastored churches in Clarks Summit, Freeport, and Altoona, Pennsylvania; and North Tampa, Florida.
In December 2017, the Hardts' son, retired Kentucky District Secretary Treasurer Joseph Hardt, came upon a PE News article titled "Welcoming the Stranger." The article told of Rwemera Nyakagabo Fidel, a Congolese AG pastor who, along with his family, was driven from his home in the Democratic Republic of the Congo by war in 1998. The Fidel family fled to a refugee camp in Burundi, where they proceeded to plant a thriving church. After more than a decade of waiting, the family was finally selected to move to Amarillo, Texas.
In their new home, Pastor Fidel and his family are part of Christian Zoe Church, a Congolese congregation mothered by First Family Church. Partnering with Scott Temple, the director of the AG Office of Ethnic Relations, and AGUSM missionary Steve Woodward, they are becoming vital participants in outreaches to other refugees and immigrants in the Amarillo area.
Hardt was touched specifically by the article's reference to the Fidel family's need of a vehicle. Though he lives in Kentucky, he decided to donate his Toyota Prius to the family.
"Think of it," Temple says, "Joseph Hardt, the son of pioneer missionaries to Congo, has now donated his car to refugees from Congo, continuing to bless the Congolese people all these years later. This is another example of missions gone full circle."
Early this month, Steve Woodward assisted in the transportation of the car from the Hardts' home in Kentucky to its new home in Texas, and had the privilege of presenting the car to Pastor Fidel.