The Double Life Dilemma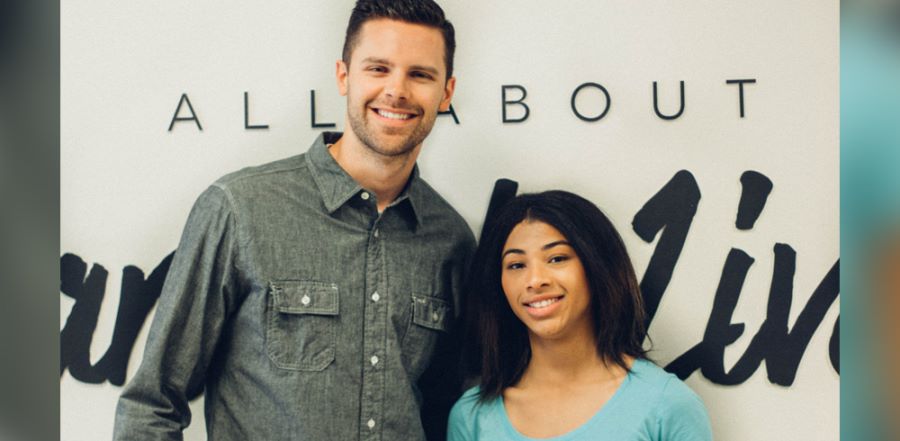 Don't miss any stories. Follow AG News!
She was in the pew nearly every Sunday, saying the right things, singing the right songs, and praying at the right times. But this young woman, just a few years out of high school, had a secret her church friends and family would never believe.
In 2015, Alyssa Ortiz graduated from high school in Surprise, Arizona, and then set out to begin pursuing a brighter future by attending college. The Baptist university in Missouri she chose didn't work out as loneliness consumed her. After the first year, she returned home and got a job.
"I started working a lot to make money and help out the family," she explains. "We had a full house of eight or nine people all the time. This led me to be around older people, 25- to 35-year-olds, and I started picking up some of their habits."
By "habits," Ortiz was referring to blowing off steam on weekends by drinking and partying, yet still attending
Radiant Church
on Sundays. She saved enough money to buy a car and she got a second job, and now was working 60 hours a week. But then she got into an accident while driving under the influence — she wrecked her car, lost her job, had to spend time in jail for the DUI charge, pay fines, and take classes.
She believed money would be the solution to her problems.
"I started wanting money in large amounts and very quickly," she says. "So, I started looking for jobs that were paying big bucks to do things. I found myself applying at bars and clubs."
It didn't take long for a club to look at her picture and offer her a job, stripping. Her Radiant Church family didn't have any idea.
Ortiz worked Monday through Saturday, noon to midnight, for the next two years at the strip club. She was making good money in numerous ways. Yet on Sundays, she was attending church — living a lie in order to guard the truth about her lifestyle outside of church.
"I grew deeper and deeper into the club lifestyle," she admits. "I began doing drugs — cocaine, acid, ecstasy. I didn't want to even acknowledge what was happening to me."
But something odd was starting to take place. Caden Metcalf, a pastor and Radiant College director at Radiant Church, began asking her about becoming a part of the new
Southwestern Assemblies of God University
extension that was to open at the church in fall 2018. At first she thought it was a joke.
Her? Bible school? If he only knew . . . .
The problem for Ortiz was that the lifestyle she had fallen into was comfortable. No one judged her. She could do what she wanted. No rules. She could be what she wanted to be. But that left the question,
Who did she want to be?
"There were certain things that I wouldn't do," Ortiz says, "but there came a point that I knew that I either was going to need to go all in to the club lifestyle or I needed to get out." It wasn't an easy decision, for even though she attended church, the words spoken didn't penetrate through the many assumptions and half-truths she had come to make and believe about church and God.
Yet something kept drawing her back to church, week after week. When her mom invited her to go along with her to a women's conference in Apopka, Florida, Alyssa surprisingly agreed, though she admits she only went because she had never been to Florida.
The conference became a turning point in Alyssa's life.
"I really loved what [the minister] had to say," she says. "I started listening to her podcasts and evaluating my life. I started cutting back on things I knew were wrong, trying to be better, but I was still working at the club."
"I kept asking her about going to college, because I had heard her say she wanted to do something different with her life," Metcalf says, but then adds with a laugh, "I noticed she started to avoid me at church."
Ortiz was conflicted. Did she dare take the chance of going back to school? Could she be dedicated to it? "Every time Pastor Caden saw me, he asked if I got all my paperwork turned in and I would just tell him I was still working on it," she says. "I was putting it off."
But then came the night when God finally broke through. She was watching a video sermon, and it concluded by asking those who wanted to accept Christ to pray a prayer.
"I remember saying the prayer out loud and then thinking, I
think I just got saved . . . it really did happen!
" Ortiz recalls. "It was really just a different feeling for me. I felt more empowered, more dedicated, more sure God was more than just in my head or in going to church; He was in my life now — forever!"
Ortiz quit the club and turned in her application for the school. She began taking a full class load in fall 2018 to study for an associate degree in Bible at Radiant College. She explains that she's studying the Bible so she can more effectively communicate with people, more effectively witness, and more effectively share her testimony with others.
As a student, she's also an intern at the church, learning about ministry at multiple levels.
"Alyssa is currently interning with our Reach department," Metcalf says. "This area covers all of our outreach and all of our missions and community efforts to help people. She helps plan events and has served in a lot of different capacities. People frequently comment on her servant's heart."
Connie Marquart, who has been lead pastor with her husband, Greg, at Radiant Church for the past eight years, got to know Ortiz soon after she started attending Radiant College.
When she learned of Ortiz's life journey, Marquart says, "My thought was,
How amazing our God is and how He continues to chase us and love us no matter what we've done. Grace!
"
Ortiz works part time at a grocery store, where she uses opportunities that arise to share her testimony with co-workers. She says she invites people to church a lot and can relate to many of them, because she knows what they feel and what they're thinking when she talks about church and how God transformed her life.
But grocery store interactions and outreach events aren't the only places God has created opportunities for her to share.
"We have a women's conference coming up," Metcalf says. "Alyssa is going to be a part of that and share her story at the conference. I believe we will see powerful and inspiring moments come from that."
"This young lady has a beautiful heart," Marquart agrees. "God has great plans for this young lady and I can't wait to see where God takes her."
As for Ortiz, her focus is doing her best to walk in God's will for her life and do what He wants her to do. "I can't really save anyone," she says, "but what has happened to me is real . . . I believe it can help someone if they hear about it."