The Hyperization of Christianity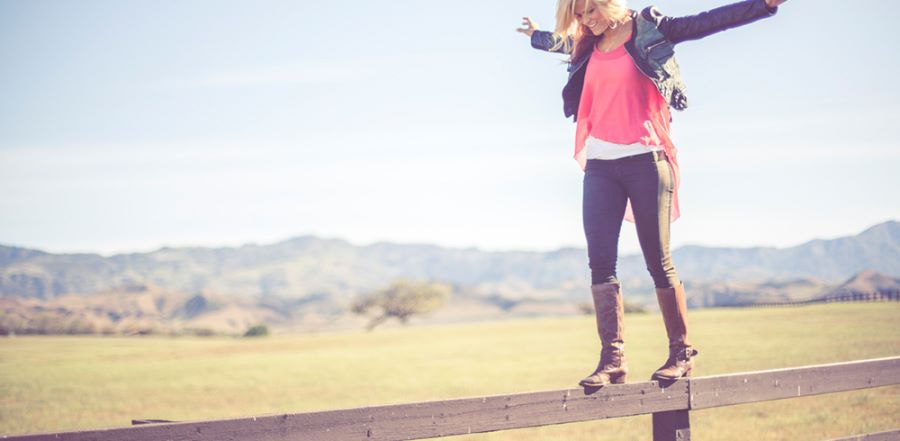 Don't miss any stories. Follow AG News!
EDITOR'S NOTE: This opinion article is written by Scott Temple, director of the Assemblies of God Office of Ethnic Relations.
Over the past, 50 years there have been waves of doctrinal hype that have, in some cases, negatively impacted the ministry of churches and the faith of believers who were deceived and bought the hype. 
Three of the five hyper-movements are alluded to here: faith, hope, love. These movements all claim biblical support. They all claim to represent a "new and improved" gospel that promises a recovery of lost blessings. 
These movements also contain healthy doses of heretical teaching, that is to say truth out of balance. All these movements produced degrees of heresy.
I distinguish five hyper-movements in rough chronological order from 1950 to present:
1. Hyper-Faith (c.1950)
2. Hyper- Authority (c.1960)
3. Hyper-Hope (c.1980)
4.Hyper- Joy (c.1990)
5. Hyper-Love (c.2000)
Beginning in the 1950s, Spirit-filled churches were invaded by a hyper-faith movement known as "The Latter Rain."  My mentor, Bob Lundstrom, was a Central Bible College student at the height of this movement. He was instructed to nail his eyeglasses to the wall. He was guaranteed that this act of faith would heal his eyes. With his glasses nailed to a wall he was virtually blind and somewhat dangerous for weeks until he scraped the money together for a new set of glasses.  
Starting in the 1960s, Spirit-filled churches were invaded by a hyper-authority movement often referred to as the "Name it and Claim it" gospel. The excesses, particularly in the area of finances, are well known. Highlighting this aspect tagged this movement the "Prosperity Gospel." I attended a meeting in Hackensack, New Jersey, where a prominent voice in the prosperity movement several times paused in his speaking to look up to heaven and say, "I'm not ready for that yet." He also looked up and said, with annoyance, "Not now."  After speaking like that several times he said, "OK, OK, God. I'm not really ready, but here we go." Then he began to "speak in tongues." The crowd loved it and laughed with the man who told God when He could speak.
An unbalanced and heretical teaching I call Hyper-Hope began to impact the Church in the 1980s. This movement became known as "Dominionism" or "Kingdom Now." A handful of televangelists and prominent ministers promoted a charismatic form of Amillennialism. These advocates rejected the premillennial position, veering away from the blessed hope of the rapture. Instead this militant position proclaimed that the Church would rise up and take dominion over the governments and other institutions of the world. In essence, the Church would take dominion and present a Christian world to the returning King Jesus. 
For a week in 1986 I was the morning speaker for a young adult camp meeting where about 2,000 attended. The evening speaker promoted this hyper-hope unbalanced doctrine. Militant clothing accompanied his militant message. This was counterproductive in a socialist nation whose head of state at that time was a man put into power by the late Libyan strongman, Muammar Kaddafi. Soon after these meetings, a purging of Christian groups by the Ghanaian government dismissed several ministries from Ghana. Thankfully, the AG was spared due to the excellent reputation, leadership, and balanced doctrine of Ghana AG General Superintendent Simon Asore.  
Spirit-filled churches were once again invaded by a movement bordering on heresy in the 1990s. I call it "hyper-joy." This became known as the "Laughing Revival." Since everyone is hungry for more joy, multitudes became fully engaged in it. However, this unbalanced joy produced significant sorrow and collateral damage to families and churches. Relatives of mine, attending an AG church, became immersed morning, noon, and night, seven days a week. When the joy hype left town, they left church. My in-laws who were immersed soon divorced.  Truth out of balance is no laughing matter.
These four hyper-gospels have all contained large measures of truth. Those measures attracted good, mature, well-intended advocates and supporters. However, the hype leaven spoils the whole loaf. 
There is yet another hyper-movement gospel that is beginning to deceive and destroy the ministries of churches and the faith of believers. This could be the final act in a string of heretical hypes.
I've had multiple conversations with minister friends. Invariably in discussion with other ministers the question comes up, "OK, so what's coming down the pike next?" For years, I've always given the same answer: love. Love out of balance. A heretical love. A love that justifies what we historically judged as sin.  
The fifth and I think likely the last hype-movement is "hyper love." Love is the greatest of these. The greatest blessing. The greatest gift. The greatest work of God. 
On the other hand, "hyper-love" will bring the greatest unbalance. The greatest heresy. The greatest hype. After all, how do you top love? This last hype will be a the "greatest of these" hyper-movements. For the cause of love, for the sake of love, in the name of love people will justify what Scripture forbids. 
When a prominent Tulsa, Oklahoma, minister began promoting universalism based on love I thought, "Here it comes." Then in 2011, an evangelical book declared hell nonexistent. I wasn't in the least surprised when just two years later the author declared his support for same-sex marriage. As he said, "I am for love." The truth is that he is for a misguided, unbiblical form of love.  
It may be a human expression of love, but it is so out of balance with God's Word that we must tell it like it is. This is nothing more than the latest and greatest hype and heresy. 
"The greatest of these (hyper-movements) is love." In late June, the Supreme Court designated all 50 of these United States to be like "Sodom and Gomorrah."
I'm alarmed by what I see coming. I see the most deceiving of all these "hyper-movements." Revelation 12:9 calls Satan "the deceiver of the whole world." As far as falling for this "hype-love" lie, "whole" may overstate the impact.  However, "many" or even "most" will succumb to deception. 
Sadly, it's possible that most who claim to follow Christ today will be deceived into believing the lies of "hyper-love" tomorrow. My brother, my sister, my fellow-minister and friend, don't let the lies of "hyper-love" deceive you. Study the Word. Preach the Word. Let godly love be the greatest of these in your life and ministry. 
As much as I believe my sight to be 20-20 on what's coming next, I must choose to focus more and more on Who is coming from heaven next. I will hold onto my faith and continue to hope with all my strength, that my household will be gathered safely into the ark of salvation before God shuts the door.
As it was in the days of Noah, as it was in the days of Sodom and Gomorrah, today is still the day of salvation.  Today is not the day to isolate. Get in and stay in the ark. There are many creatures on board: rats, snakes, skunks, but also koala bears, Labrador retrievers, and kitty cats. Good and bad, the Ark -- the Church -- is still the safest place on earth to ride out the storm.