The Light of the World -- An Application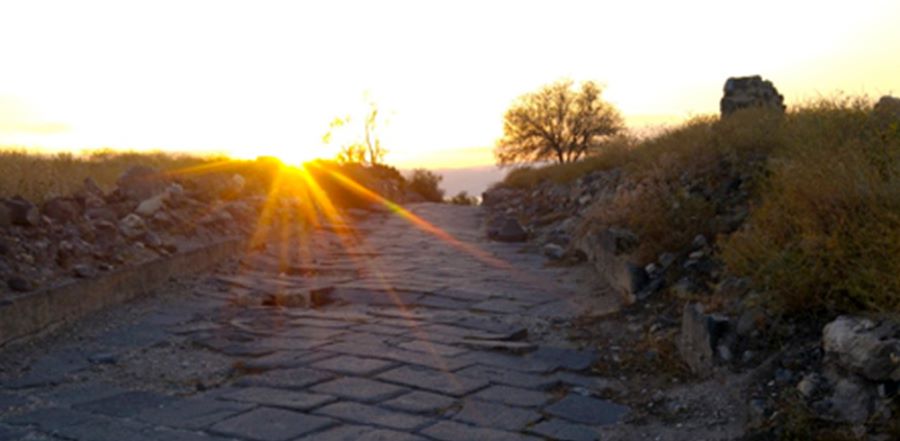 Don't miss any stories. Follow AG News!
In his pair of articles focused on the phrase, "The Light of the World" (which can be found here: Part One; and here: Part Two), Dr. Wave Nunnally refers to the Gospel of John – noting Jesus' statement, "I am the light of the world" (John 8:12; 9:5). In Matthew, Jesus declared to His followers, "You are the light of the world. A city set on a hill cannot be hidden" (5:14). These verses quickly recall to mind the song of my childhood, "This little light of mine, I'm gonna let it shine…" — reflecting Jesus' command to action.
Jesus' location played an important geographical role in His narrative. He used everyday objects and landscapes as an exclamation point to His message. The lake of Galilee sits more than 600 feet below sea level, with hills surrounding on most sides. When evening approaches, all lights surrounding the lake begin to dot the landscape. None can be hidden. I recall seeing a single light at Capernaum from across the lake, using it as an identifier still today. I imagine Jesus speaking the words in Matthew while pointing out the brightly lit hilltop city of Susita, "You are the light of the world…" (5:14).
Practically, what does it mean to be the "light of the world"? How does it affect how we live our daily lives? Looking at the life of Jesus, we find Him teaching: "Let your light shine before others, so that they may see your good works and give glory to your Father who is in heaven" (Matthew 5:16). Jesus places a great deal of emphasis on how we are to live. Jesus gave us a simple "cheat-sheet" by summarizing the 10 commandments into two: "Love the Lord your God with all your heart and with all your soul and with all your mind…and love your neighbor as yourself" (Matthew 22:38). Simply put, love God, love neighbor1. How? We show our love for God by how we treat/love our neighbors, His children. Loving your neighbors as yourself and recognizing they are created in the image of God is the way "to let your light so shine" (Matthew 5:16).
Jesus further emphasized the "how" by stating the following in the Lord's Prayer, "...your kingdom come, your will be done" (Matthew 6:10). Essentially, God's kingdom comes, wherever His will is being done2. Remember, at all times, we are either professing the name of God or defiling the name of God. Our "light" shines by how we live out our faith before and towards our fellow-human beings – those persons created in the image of God. In other words, know that "your light so shines before men" (5:16), wherever we are proclaiming the name of God by righteous words or deeds. Our life walk determines our faith, which is visible to others, and our faith should determine our life's walk.
I still see myself sitting near the lake at Capernaum, watching the lights begin to flicker, one by one at dusk — knowing, in the world, the same is happening. More and more lights are coming on! Perhaps it is the encouragement you gave someone, a kind word, a meal, an offering, a smile — anything that professes the name of God — "…let it shine, let it shine, let it shine!"
(1) David Flusser and R. Steven Notley. The Sage from Galilee: Rediscovering Jesus' Genius. Grand Rapids, MI: William B. Eerdmans Publishing, 2007. 61-21.

(2) Turnage, Marc. " "The Lord's Prayer: The Essence of Jesus' Model Prayer in the Context of First-century Judaism." Enrichment Journal Online.