This Week in AG History -- Aug. 8, 1942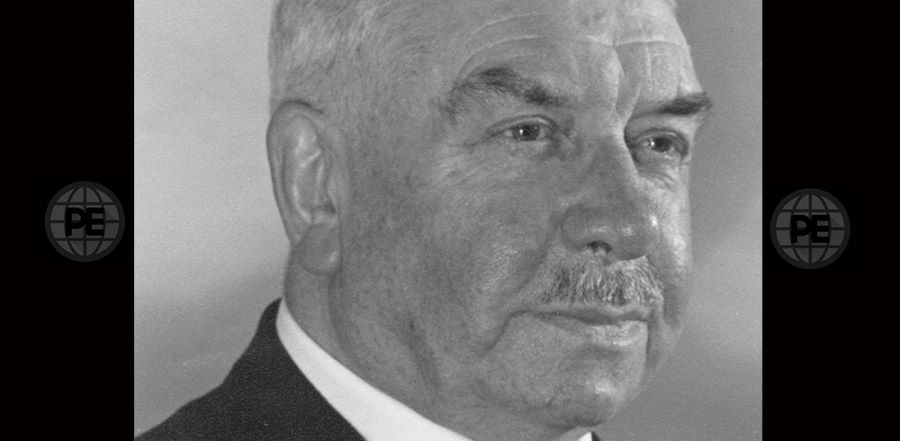 Don't miss any stories. Follow AG News!
"Is our modern revival deep enough?"
Noted British Assemblies of God leader Donald Gee (1891-1966) asked this question in an article in the Aug. 8, 1942, issue of the Pentecostal Evangel.
"Everywhere I go I find indications of shallowness," Gee wrote. "The modern revival is very bright and happy, but I fear it is also very shallow, and I am deeply concerned about that because I do not believe that which satisfies the heart of God is shallow."
One of the most prolific early Pentecostal authors, Gee was widely read on both sides of the Atlantic. In many ways, Gee was the conscience of English-speaking Pentecostalism. Known as the "apostle of balance," he counseled Pentecostals to maintain spiritual vitality and to stay within the bounds of Scripture and wisdom.
Gee praised what he viewed as the positive emphases on miracles and music. The dominant features in many churches, he noted, were divine healing and joyful singing. But he also cautioned readers that spiritual depth requires more than excitement in a church service. He admonished believers to seek a "revival of repentance" -- which includes a sense of brokenness over sin and a full commitment to Christ and His mission.
Is your faith deep or superficial? This can be tested, according to Gee, by asking yourself how easily you forget about the things of God and instead get caught up in the things of the world. He encouraged readers to seek a deep baptism in the Holy Spirit -- allowing God to transform desires and sanctify the believer. A revival that does not produce holiness and repentance, he insisted, "does not go deep enough." If you want an anointed ministry, you need to spend time in the presence of God, which cultivates spiritual depth.
Gee challenged readers to pray for a fresh outpouring of the Holy Spirit that would produce a deep revival. Such a deep revival, he wrote, would produce repentance and changed lives and "keep us broken, melted and softened before the Lord." Gee's challenge -- penned fewer than 30 years after the founding of the Assemblies of God -- remains pertinent today.
Read the article, "Is Our Modern Revival Deep Enough?" on pages 2-3 of the August 8, 1942, issue of the Pentecostal Evangel.
Also featured in this issue:
* "When the Japanese Invaded Malaya," by Lula Ashmore
* "Victory in Lonely Places," by Carrie Judd Montgomery
* "Revival Among the Apache Indians"
Click here to read this issue now.
Pentecostal Evangel archived editions courtesy of the Flower Pentecostal Heritage Center.