This Week in AG History -- April 7, 1934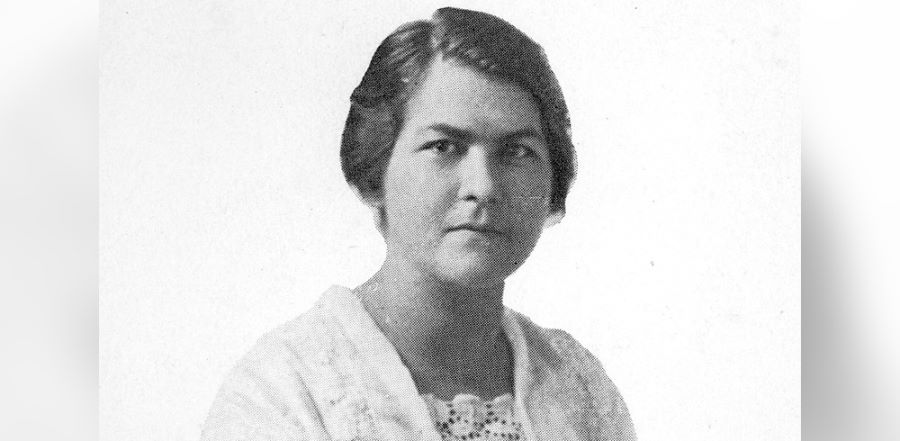 Don't miss any stories. Follow AG News!
Marguerite Flint (1892-1963) once stated, "there are three reasons why I am a missionary. First, for my sake (because when we fail to hear the cry of the needy, we die); second, for their sakes (because millions of people in India are without Christ); third, for His sake (because Jesus died for India). There is every reason why I should be a missionary; there is no reason why I should not be." Flint served Jesus and the people of India, faithfully, for more than 40 years, from 1915 to 1958.

Born on a farm in Ohio, Flint was raised in a strong Methodist home with a mother who dedicated her to God's service before birth, asking God for a son that would become a minister. There was a bit of disappointment when the baby was a girl, and Flint was raised with the knowledge that "my life was planned for me, I must either be a deaconess or a Methodist preacher's wife." Her mother often whispered to her, "Remember always, I have given you to God. You must not be like the other girls, you are HIS."

Although the family was Methodist, at age 8, Flint was converted in a Baptist evangelistic service and felt an earnest conviction to work for Jesus. As a young teen, she felt the need for more than she was receiving in her Methodist church and began to attend the Christian and Missionary Alliance church in Cleveland, where D. W. Kerr was the pastor. In 1912, A. B. Simpson spoke at a meeting and Flint felt a definite call to missionary work in India. In the spring of 1913 she experiencing the infilling of the Holy Spirit and left Ohio to attend Rochester Bible Training School in New York. It was there that she had a vision of Indian children, and the dream of building a Bible school for them was born.

In 1915, Flint was ordained by D. W. Kerr, who had by that time become a leader in the newly formed Assemblies of God. She was the first Pentecostal missionary to go out from their church, arriving in Uska Bazar, India, in the fall of that year. After language study in Hindi, she was asked to take care of 10 orphans at Bettiah. While praying to know God's will for this decision, the words of Exodus 2:9 became clear to her: "Take this child away, and nurse it for me, and I will give thee thy wages." Out of this beginning, an orphanage and school for more than 200 girls was begun in Bettiah. In 1919, Flint received her official appointment as an Assemblies of God missionary.

At the close of her second missionary term, Flint felt a clear calling to begin a Pentecostal Bible Training School for girls and women. The Assemblies of God purchased property for a school in Hardoi and Flint developed its curriculum and served as its principal, remaining there for 24 years.

In the April 7, 1934, issue of the Pentecostal Evangel, Flint gives report of a great revival taking place at the girls school. There had been a flood and an earthquake in the region that had caused many to pray for God's help. During these days of prayer, Flint writes that "the Bible school this week has been the nearest thing to heaven I have seen in a long time … there were girls on their faces before God, girls alone in corners standing with the radiance of the holy place on their faces, girls in groups praying with the seekers, some singing in 'other tongues' and some groaning alone, but each pressing on to new blessing and new glory." Classes were cancelled as the teachers and students sought God for a fresh renewal in the Spirit. Flint finished the report with the statement, "Oh, the transforming power of the Holy Ghost! How glad I am for Pentecost. We have a Pentecostal Bible school in very truth now and He is in our midst."

When Marguerite Flint returned to the United States in 1958, the students told her, "remember that we, whom you have trained, are going to carry on." Hundreds of girls and women (and later boys) were trained for ministry and sent out into the cities and villages of northern India to fulfill the vision of their teacher.

In a brief sketch of her life written in 1951, Flint wrote of her mother: "My dear mother went to be with the Lord when I was 18 and grieved that her early plans for my life seemed futile. I have often wondered, does she know now that the daughter she gave to God as a baby has seen 36 years on missionary service for the great land of India? I am sure heaven will be even sweeter for her, if that be possible, for the knowledge." Heaven is certainly sweeter, not just for Flint's mother, but for scores of Indians whose lives have been changed for eternity because of the faithful service of an early Assemblies of God missionary who was given to God's service in the womb of her mother.

Read the report, "Glorious Revival in India," on page 6 of the April 7, 1934, issue of the Pentecostal Evangel.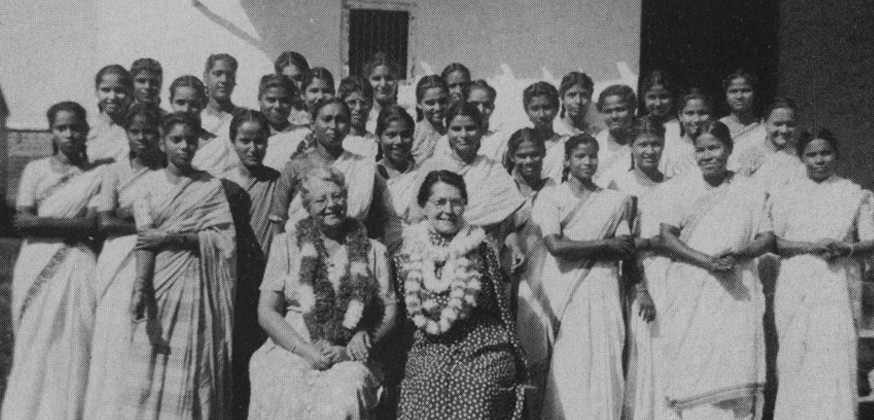 Also featured in this issue

• "The Spirit of Christ" by E.S. Williams

• "Clouds Without Rain" by Donald Gee

• "The Man with the Withered Hand" by Lilian Yeomans

And many more!

Click here to read this issue now.

Pentecostal Evangel archived editions courtesy of the Flower Pentecostal Heritage Center.
Bottom Photo: Matty Personeus (left) and Marguerite Flint (right) with students celebrating 40 years of missionary service in India