This Week in AG History -- Aug. 19, 1916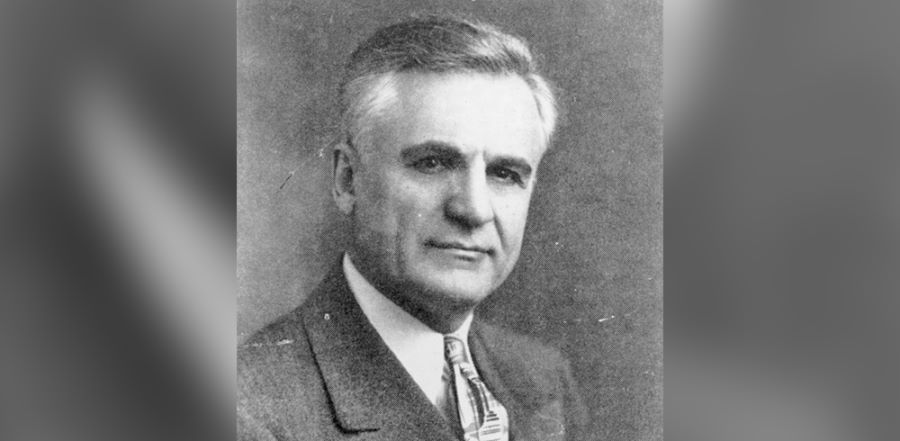 Don't miss any stories. Follow AG News!
Andrew D. Urshan (1884-1967), the son of a Presbyterian pastor in Persia (now Iran), immigrated to the United States in 1901. He was baptized in the Holy Spirit in 1908 in Chicago, where he started a Persian Pentecostal mission. He returned to his homeland in 1914 as an Assemblies of God missionary and, amidst much persecution, helped to establish an enduring Pentecostal church.
Urshan shared his testimony in a series of three articles published in 1916 in the
Pentecostal Evangel
. Persia was a melting pot of numerous people groups, including Arabs, Jews, and Armenians. But Urshan felt a call to minister to his own people, the Assyrians. The Assyrians, who mostly belonged to various Christian churches, had a long history of suffering as a persecuted religious and ethnic minority.
Interestingly, most of the persecution experienced by Urshan and other Pentecostals came from other Christians. Urshan recounted that Muslim leaders treated him with respect, because the Pentecostals and the Muslims shared similar moral values. When Urshan was placed in jail for preaching the gospel, Muslim leaders stated, "He says people shouldn't get drunk, and that is why they have imprisoned him."
Pentecostal revival spread in the Assyrian community. Urshan related the stories of the birth of Pentecostal churches in five towns. In each new church, miracles and changed lives were accompanied by suffering. In the town of Urmia, a mob of Eastern Orthodox Christians attacked a group of Pentecostal girls who were headed to church. The mob shot their rifles at the young converts, hitting three and killing one of the girls. The grief and violence did not deter the Pentecostals from meeting. Ultimately, about 50 people accepted Christ and were baptized in the Holy Spirit in Urmia. Similar stories happened in each town touched by Pentecostal revival.
Urshan pleaded for readers in America to learn from the deep spirituality of Persian believers. He wrote, "I have seen young girls like some of you interceding and agonizing for the salvation of souls in the whole world." These young Persians, he explained, "walked carefully, with their eyes and hearts filled with God, singing praises unto Jesus, and pleading tearfully with souls, before their persecutors."
When Urshan returned to America, he was troubled by the lack of consecration he found in some churches. Many Christians he met seemed to live "careless" lives and seemed most interested in "fashions of dress" and "the pleasures of this world." Urshan wrote that he "suffered in the spirit" for American Christians. People who are "in danger of death," he surmised, may actually be better off spiritually. Americans, he believed, should seek to cultivate spiritual depth by learning from the suffering church.
Read the series of three articles by Andrew D. Urshan, "Pentecost in Persia," in the following issues of the
Pentecostal Evangel
:
Click here for the Aug. 19, 1916, issue
.
Click here for the Aug. 26, 1916, issue
.
Click here for the Sept. 2, 1916, issue
.
Also featured in the Aug. 19, 1916, issue:
• "The Unity of the Spirit," by W. Jethro Walthall
• "Daily Portion from the King's Bounty," by Alice Reynolds Flower
And many more!
Pentecostal Evangel
archived editions courtesy of the
Flower Pentecostal Heritage Center
.