This Week in AG History -- Aug. 27, 1932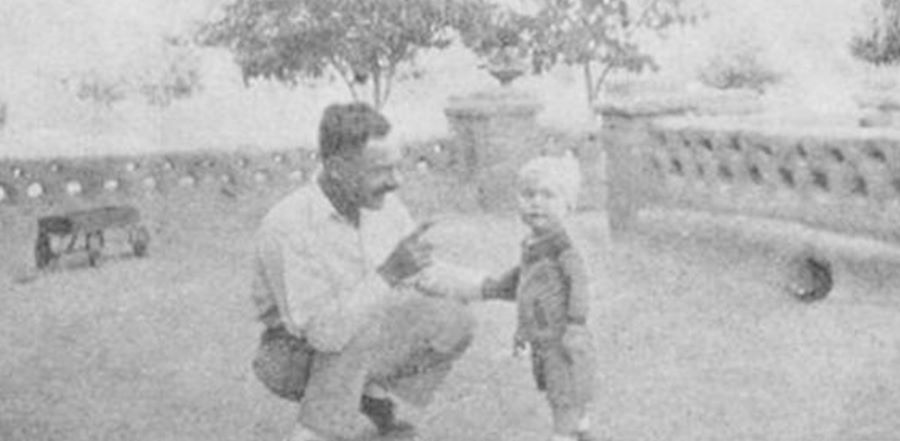 Don't miss any stories. Follow AG News!
Emile Chastagner (1882-1956) was a convinced atheist at age 21, but he became an Assemblies of God missionary to French West Africa (now Burkina Faso) at age 45. The road between these events was marked by hardship, which brought him to faith in Christ.

Chastagner shared his testimony in the Aug. 27, 1932, issue of the Pentecostal Evangel. He was born in New York City, the son of French immigrants. His parents came from a Catholic background but did not take their faith seriously. He followed his parents' example and stayed away from church. By the age of 21, he became an atheist, unable to reconcile the existence of both suffering and God. He was quick to argue and "tear [the Bible] to pieces, appealing to 'reason' and 'common sense.'" He later admitted that he was merely repeating the claims of others and that he had never himself investigated the claims of the Bible.

After only two and a half years of marriage, Chastagner's wife was diagnosed with a terminal illness. She became bedridden and experienced intense pain. Both Chastagner and his wife were devastated by this unexpected turn of events. However, the suffering led them to faith in Christ. Books by two Christian authors, Edward P. Roe (a Presbyterian pastor and novelist) and Carrie Judd Montgomery (a Pentecostal healing evangelist), caused Chastagner and his wife to reconsider their atheism.

Chastagner recounted his slow conversion. In Roe's writings, he found a love for people that he had never encountered before. Roe's love, he discerned, arose from his faith, which was grounded in the Bible. Chastagner then read Montgomery's The Prayer of Faith, which was the autobiography of a woman who was healed of an ailment similar to the one that afflicted his wife. He carefully studied the Bible and examined how the teachings of various churches lined up with Scripture. They made the decision to follow Christ and joined a small Pentecostal church. They jumped in with both feet and began helping in Sunday School and visiting the sick. Chastagner's wife lived for another seven years and, even though she herself was sick, had an active ministry of praying for others who were sick.

Five weeks after his wife's death, Chastagner received a call to serve as a missionary. This call came while a visiting missionary was speaking at the church. Chastagner recalled that the visiting missionary and the entire congregation confirmed this call, even though he was uncertain how it could come to pass. He decided to accept the call and, in faith, enrolled at Southern California Bible College (now Vanguard University) to study to become a missionary.

Chastagner, already fluent in French, felt a call to the Mossi people in French West Africa. While in college, he met a young lady, Minnie Moore, who also felt a call to be a missionary. They married and set sail for Africa, where they served as Assemblies of God missionaries for 16 years.

Few who knew Chastagner as a youth would have guessed that he would become a faithful Christian, much less a missionary to Africa. But God not only transforms hearts, He also changes the trajectory of lives. Was it worth it? Chastagner testified, "God has met us and supplied every need and given joy to outweigh every trial and test."

Read the article by Emile Chastagner, "An Atheist Who Became a Missionary," on pages 1 and 10-11 of the Aug. 27, 1932, issue of the Pentecostal Evangel.

Also featured in this issue:

• "How to Cure Fanaticism" by Donald Gee

• "How God Helped the Shoemaker," by Mrs. M. E. Thorkildson

And many more!

Click here to read this issue now.

Pentecostal Evangel archived editions courtesy of the Flower Pentecostal Heritage Center.